Lake Crossings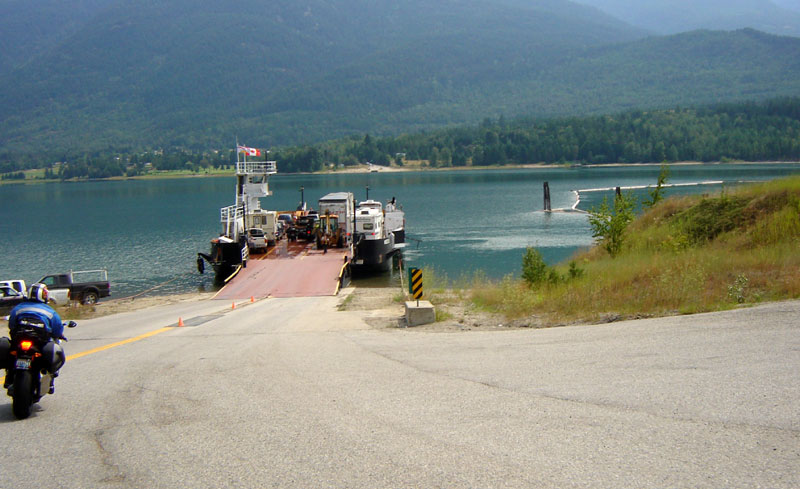 Racing to catch the ferry at Lower Arrow Lake, Columbia River. They held the gates for us and we were the last ones on the ferry, whew.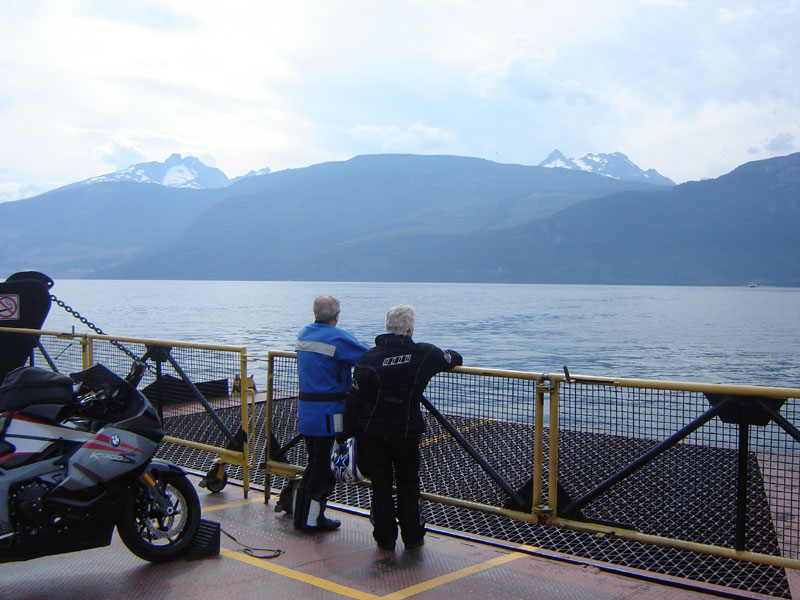 Rod and Thelma at the bow of the Upper Arrow Lake Ferry, Columbia River.
Video of part of the ferry crossing of the Upper Arrow Lake. Ferry Video (13.7MB wmv file)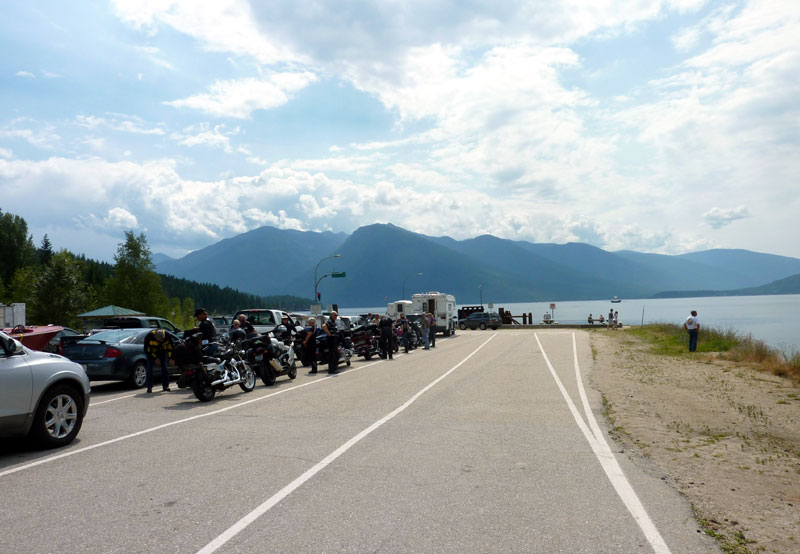 Waiting to catch the ferry to cross Kootenay Lake, located between the Selkirk and Purcell Mountains. Kootenay Lake is one of the largest natural lakes in British Columbia at about 60 miles long.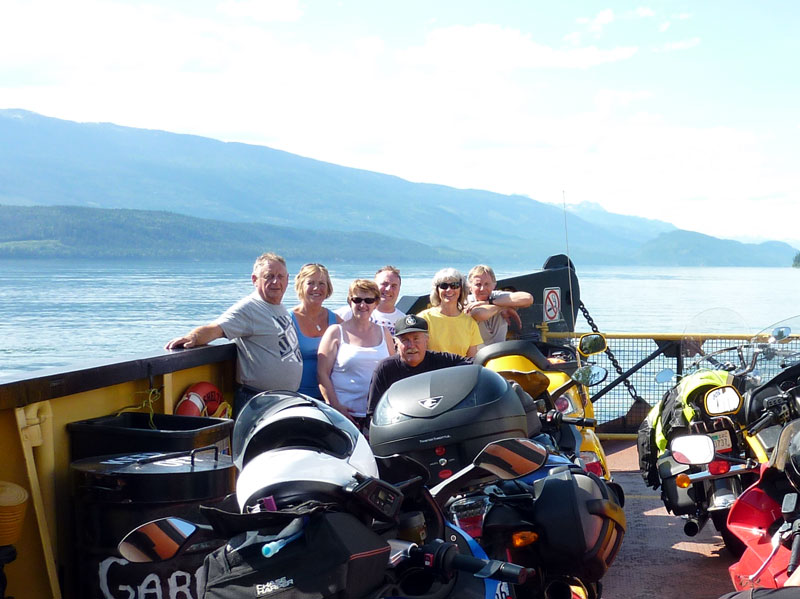 Yep, we used the ferries in 2011 also.
This is a helmet camera video of us riding along Route 6 in British Columbia on our way to the ferry at Lower Arrow Lake. The first section has Julie in the lead followed by the two yellow Goldwings and the Road King. The second section has just Rod following the Goldwings.