North by Northwest
Scenery
Photos
Page 1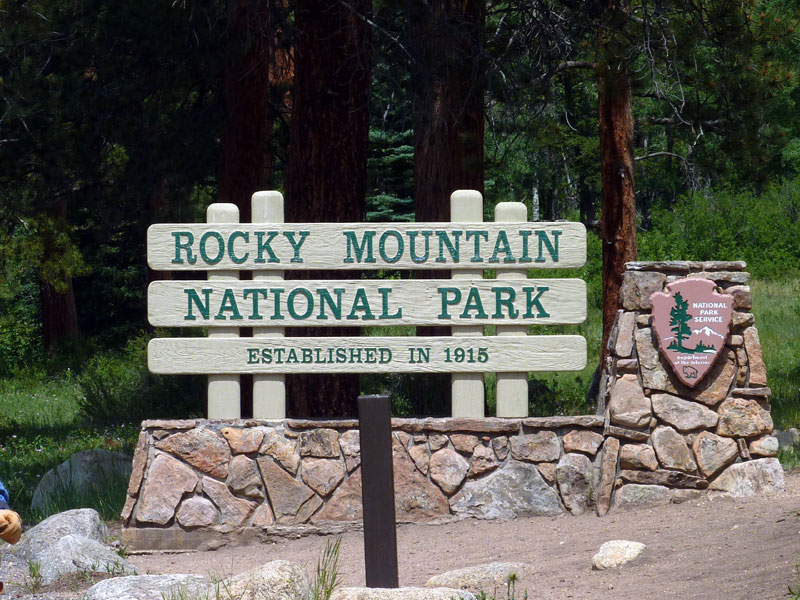 One of four national parks that we visited.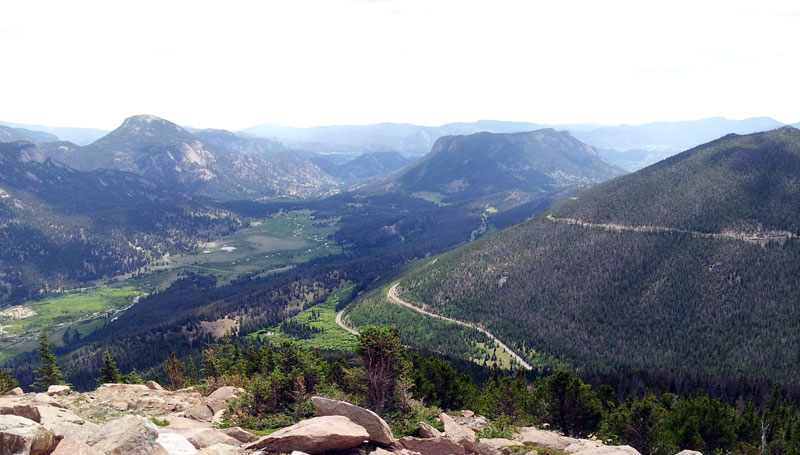 Looking east from the Trail Ridge Road at Rainbow Curve. In the valley are Horseshoe Park and the town of Estes Park, the eastern terminus of Rocky Mountain National Park. The Trail Ridge Road can be seen traversing the hill on the right.

From the Gore Range Overlook on the Trail Ridge Road with views to the Never Summer Mountains to the west. Elevation 12,048 feet.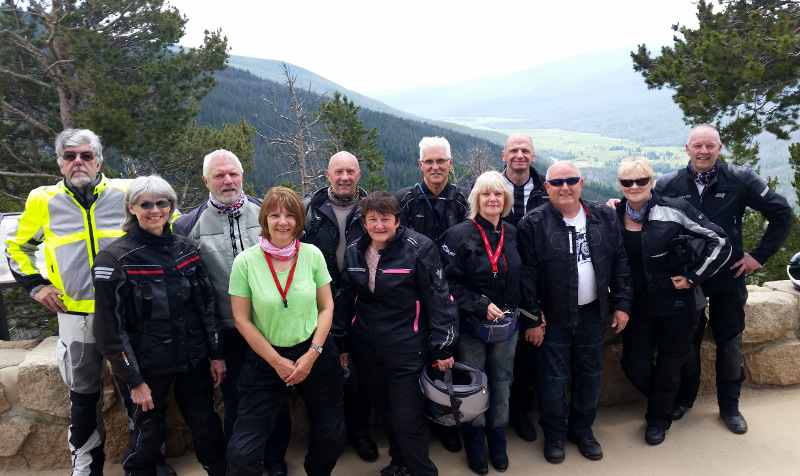 A really nice Park Ranger took this picture of the 2015 group at the Far View Overlook coming down the west side of the ridge. In the background is the Kawuneeche Valley, home to the headwaters of the Colorado River which lie about seven miles up the valley from here. You've heard of the Grand Canyon?
HTML by
Thomas R. Powell
Last updated on 01/06/2020.