North by Northwest
Scenery
Photos
Page 9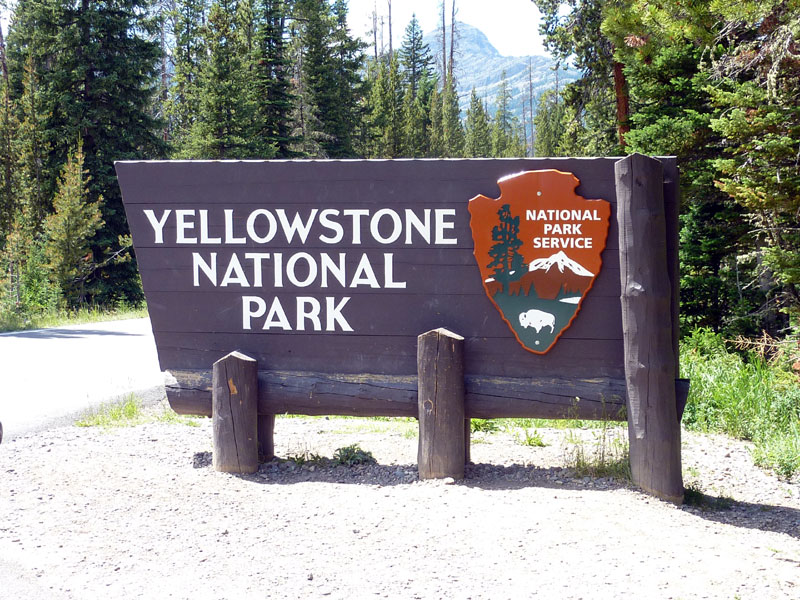 Yellowstone National Park was the first national park in the world.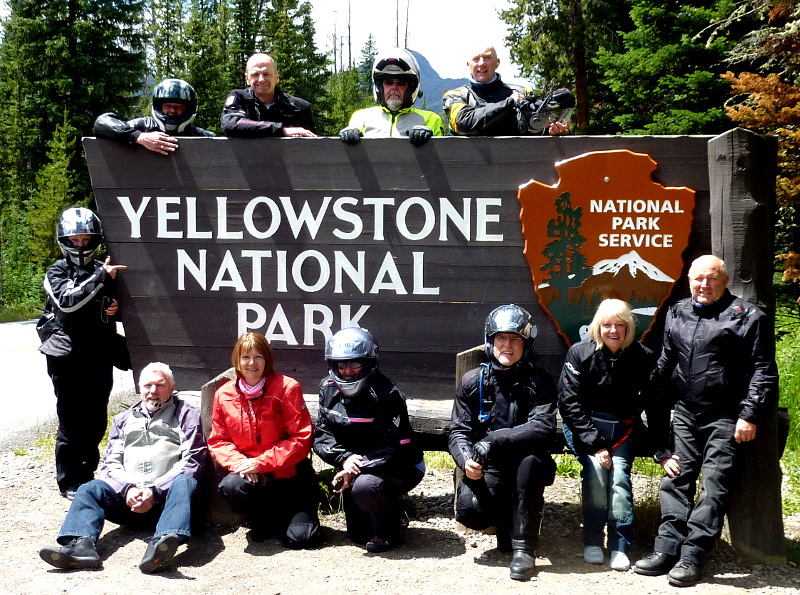 And here is the famous sign nicely framed by the nearly famous folks that toured with us in 2015.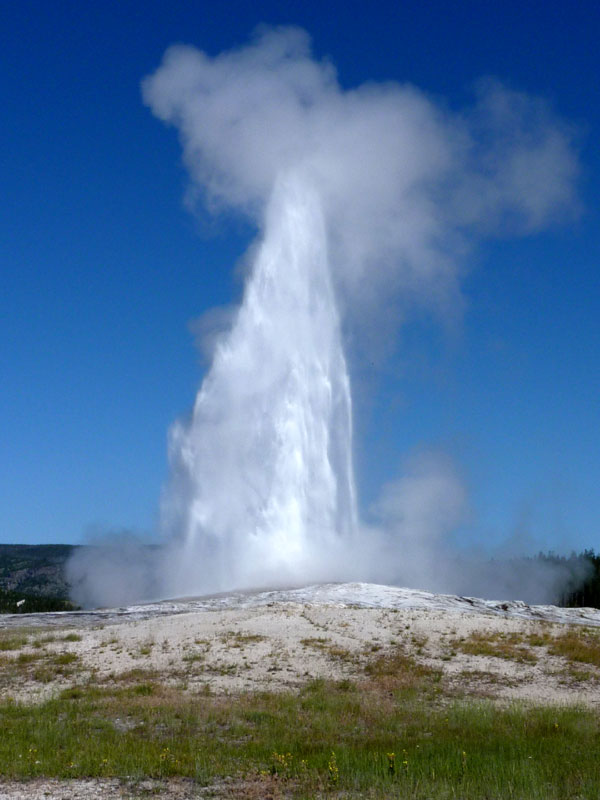 Old Faithful Geyser is the most popular thing to see in Yellowstone. The eruptions will shoot thousands of gallons of boiling water to a height of 106 to 185 feet.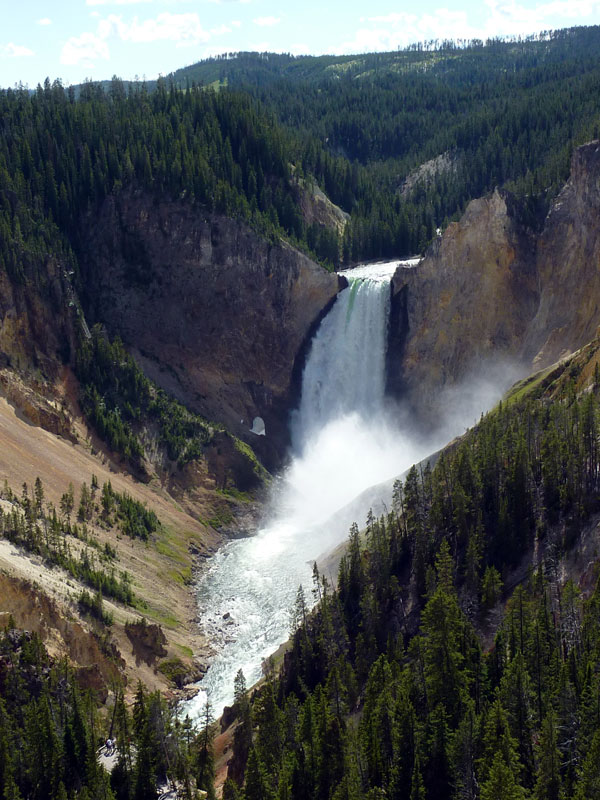 The Grand Canyon of the Yellowstone is the second most popular thing to see in Yellowstone. At the Lower Falls, shown here, the entire Yellowstone River drops 308 vertical feet.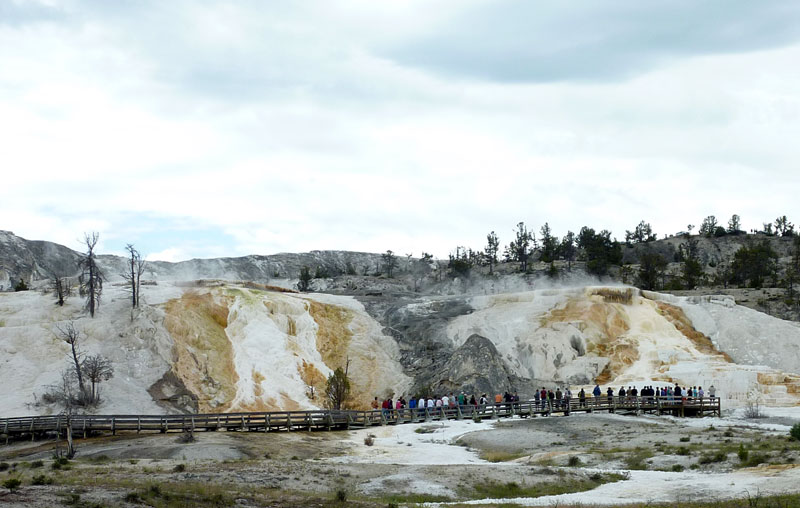 Mammoth Hot Springs is a large complex of hot springs that have produced a huge and beautiful terraced landscape of hot water pools rimmed by travertine, which is formed by rapid precipitation of calcium carbonate. Algae living in the warm pools have tinted some of the naturally white travertine to shades of brown, orange, red, and green.
HTML by
Thomas R. Powell
Last updated on 05/23/2016.