North by Northwest
Scenery
Photos
Page 10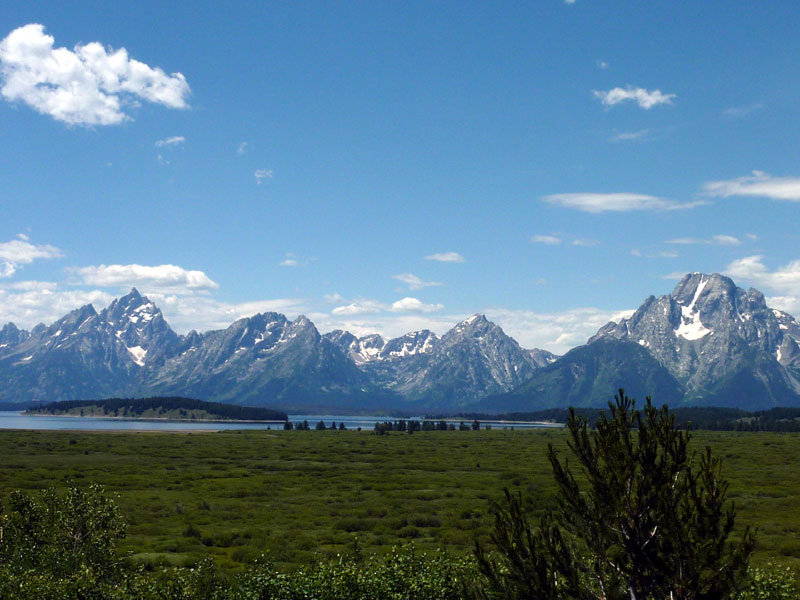 Unencumbered by foothills, the peaks of the Teton Range are truly impressive as they stand nearly 7,000 feet above the valley floor. The Grand, Middle, and South Tetons form the heart of the range, reaching a maximum height of 13,775 feet above sea level.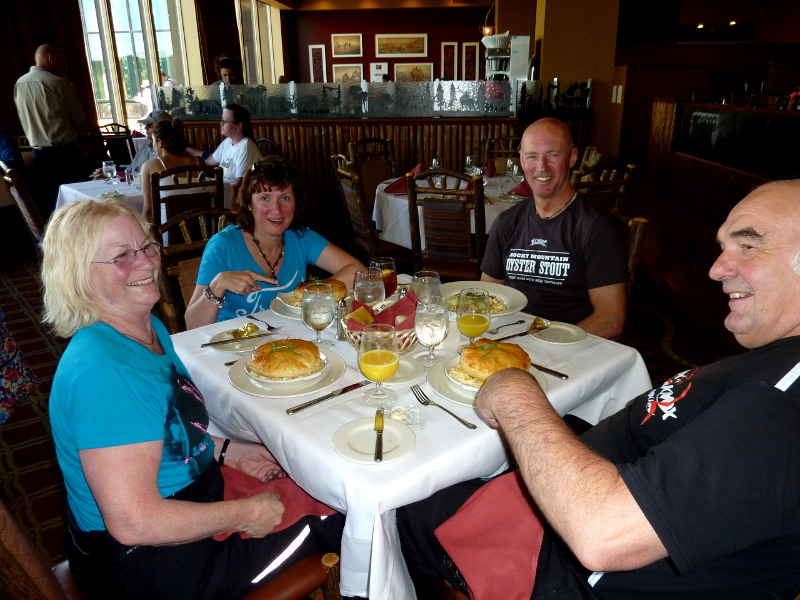 Here are Janet, Maria, Paul and Graham having lunch in the Mural Room of Jackson Lake Lodge on the 2013 tour. The food was great and the view out the huge windows was like the top picture, spectacular.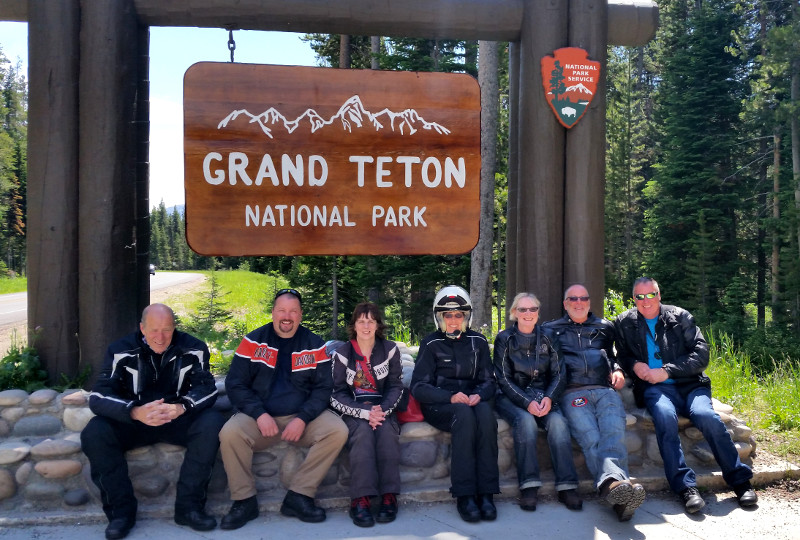 These are the happy folks (Derek, Stuart, Julie, Linda, Linda, Bob and Richard) that rode down with me in 2014 to visit the Grand Tetons on a "rest day" out of Yellowstone National Park. Believe it or not, but we were skirting a pretty big storm most of the day. It finally caught us just as we arrived back at the hotel, good timing.
HTML by
Thomas R. Powell
Last updated on 01/16/2015.