North by Northwest
Wildlife
Photos
Page 1
If you travel the Wildlife Loop in Custer State Park, which is within the Black Hills, you may come upon a herd of buffalo like we did.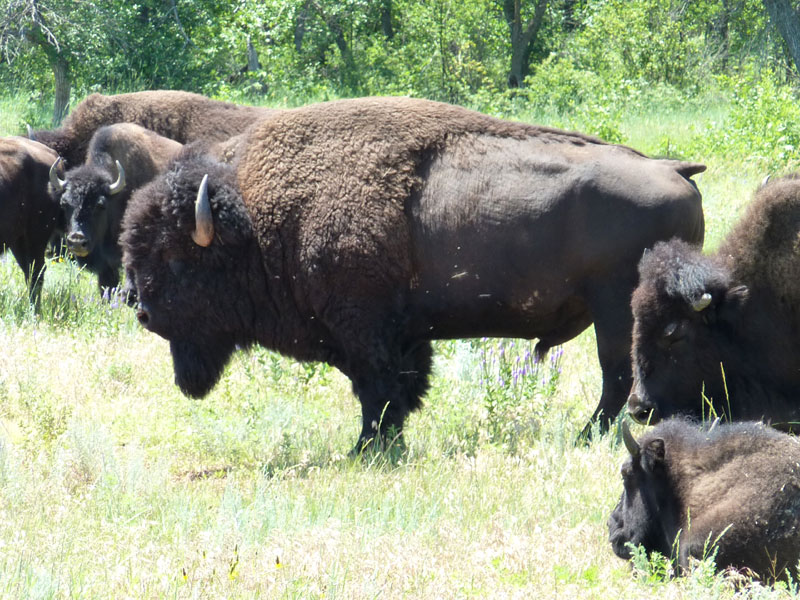 A male buffalo can weigh over 2,000 pounds. Shortly after we took this picture, this one decided to cross the road right near Graham and Janet. That was exciting - for them!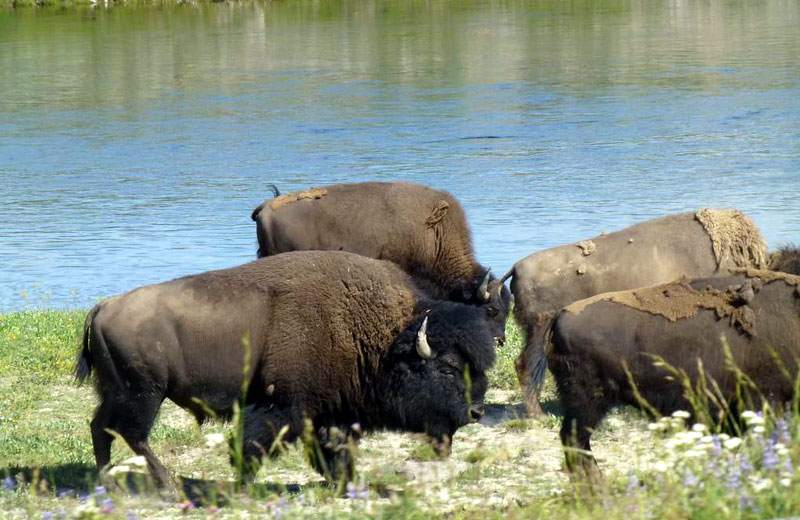 These buffalos were in Yellowstone National Park.
Photo Courtesy of Fionna McFarlane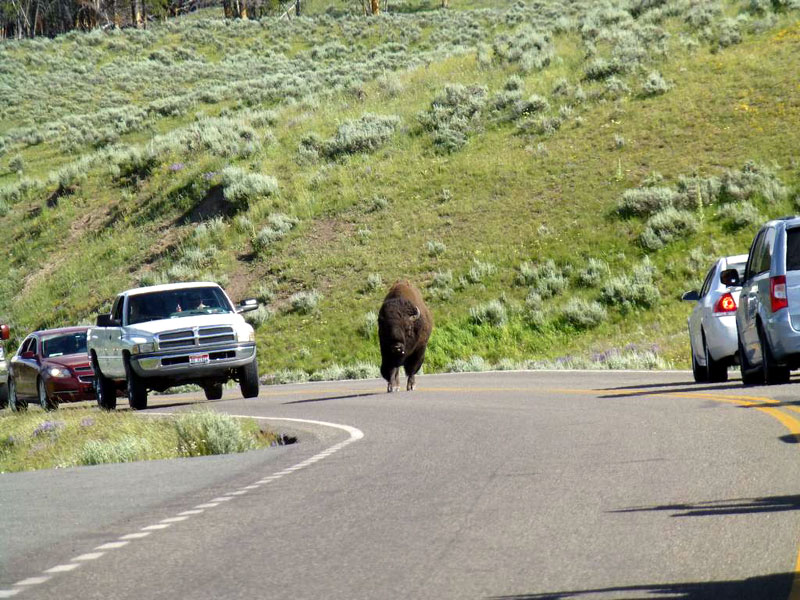 It seems to be pretty common for them to wander onto the road and not really give a darn about causing a "buffalo jam."
Photo Courtesy of Fionna McFarlane
HTML by
Thomas R. Powell
Last updated on 01/06/2020.