North by Northwest
Wildlife
Photos
Page 4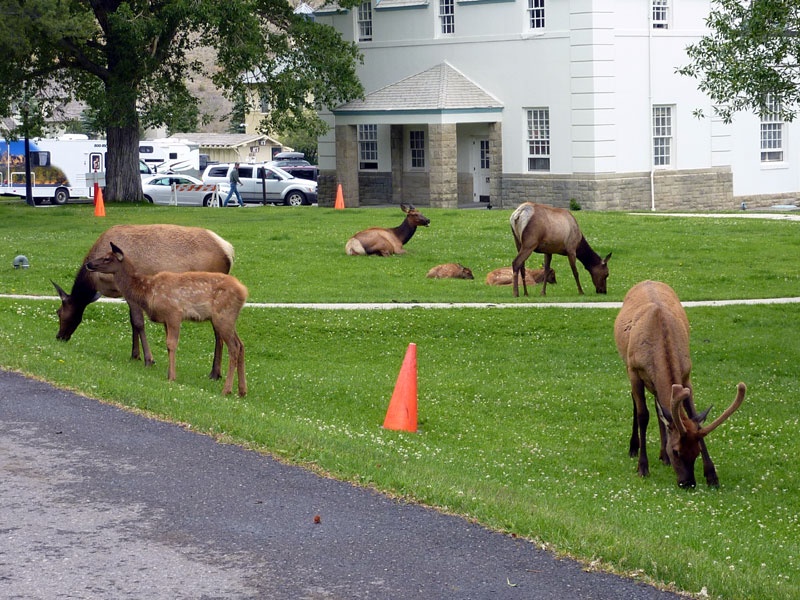 Not only were these elk in Yellowstone, but they were in the village of Mammoth Hot Springs browsing in the yard of the visitor center. They were not too concerned about humans.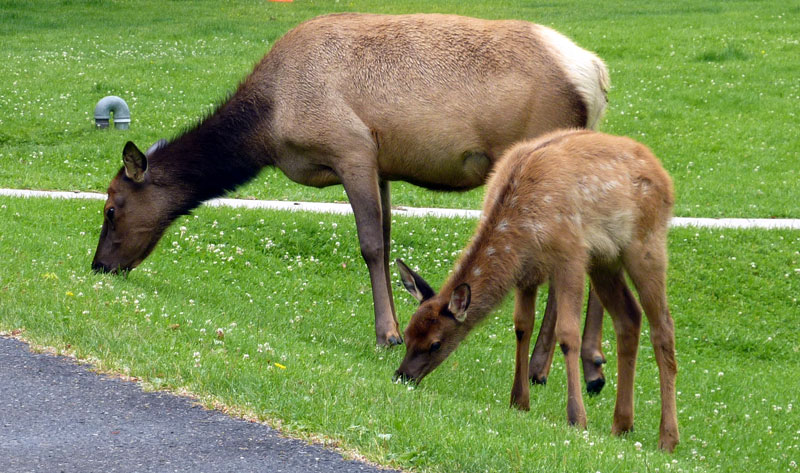 Mom and baby.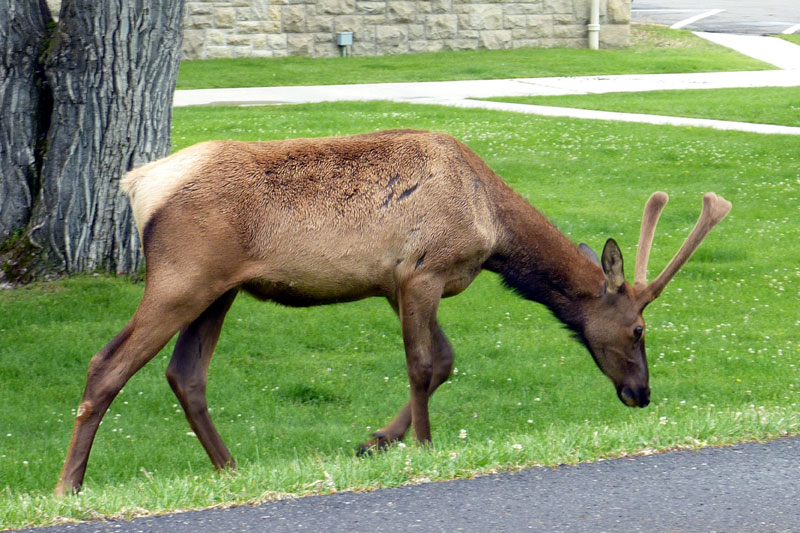 A young male. A mature male would have a much bigger set of antlers. Still, nothing to mess around with.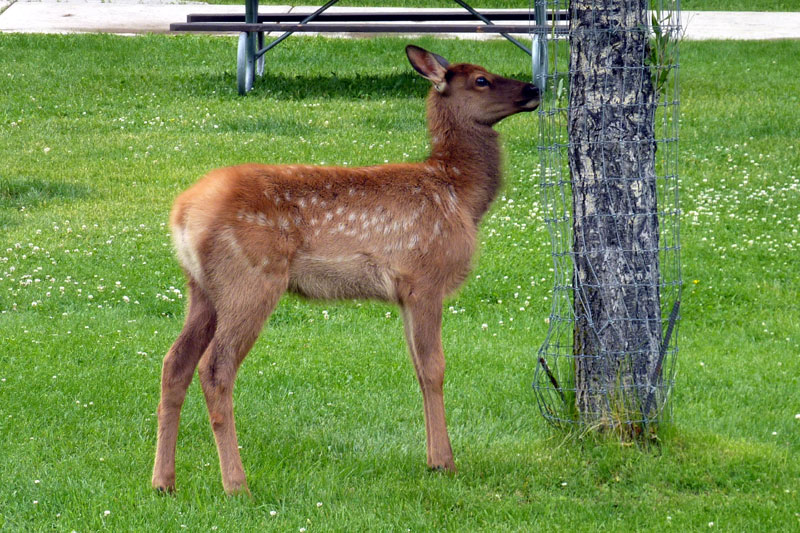 A baby showing off its spots.
HTML by
Thomas R. Powell
Last updated on 11/02/2013.