North by Northwest
Wildlife
Photos
Page 5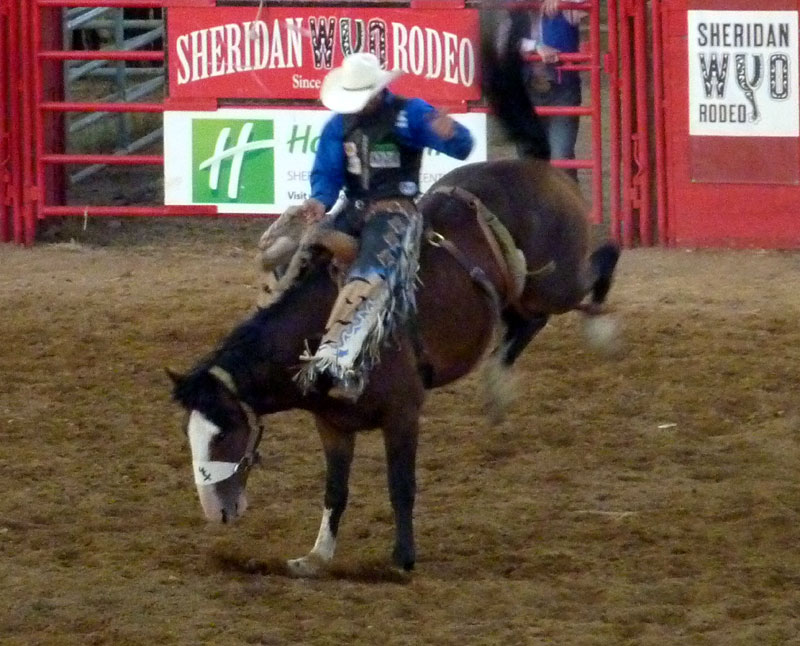 We went to the Sheridan WYO Rodeo and saw lots of wild events with cowboys, cowgirls, and American Indians. The bronc riding is shown here.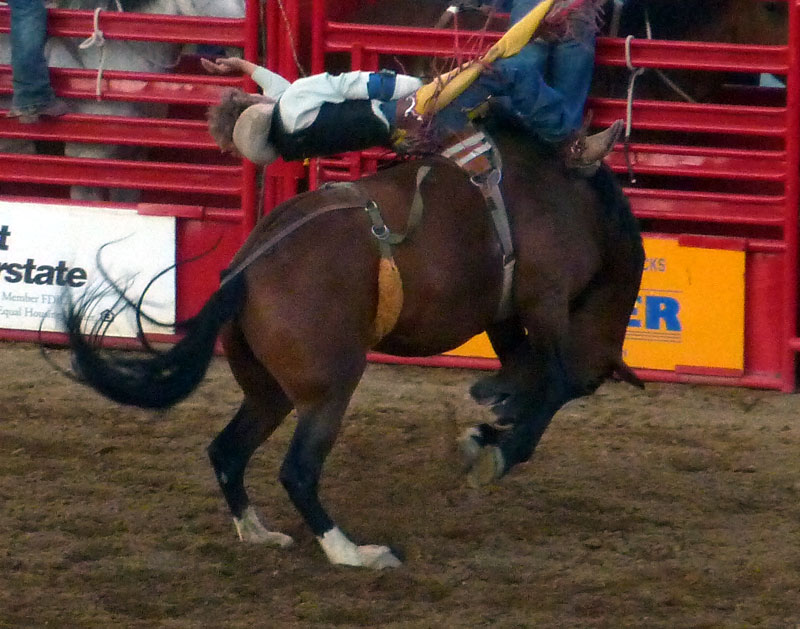 Just off hand I would guess that this cowboy didn't stay on long after this picture.

I'm guessing that this fella went over the top.
This is a short video showing the exchange of horses during the World Championship Indian Relay Races at the Sheridan WYO Rodeo in 2014.
HTML by
Thomas R. Powell
Last updated on 01/16/2015.