North by Northwest
Wildlife
Photos
Page 5a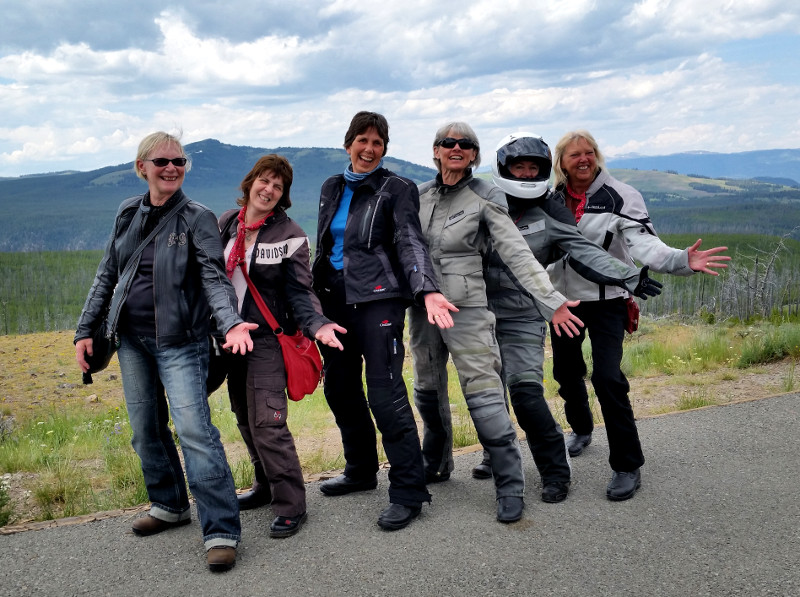 For some reason our ladies from the 2014 group decided to do an excerpt from a Broadway musical at one of our stops after entering Yellowstone National Park. The once crowded rest area was completely empty by the time they were finished. Left to right are Linda, Julie, Linda, Julie, Ellen (hmmm, the only one wearing gloves and a helmet) and Alison.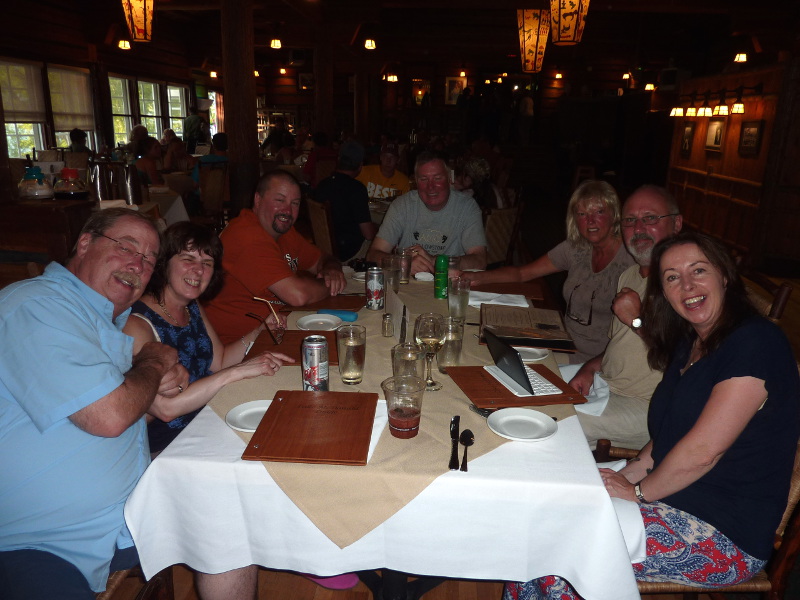 Here is some of the 2014 wildlife at the Lake McDonald Lodge in Glacier National Park. What are the odds that four out of seven people would have their eyes closed? Left to right are Trey, Julie, Stuart, Richard, Alison, Philip and Ellen. Oh look, Ellen isn't wearing her helmet!

This is the best picture we got of Stuart from the 2014 gang.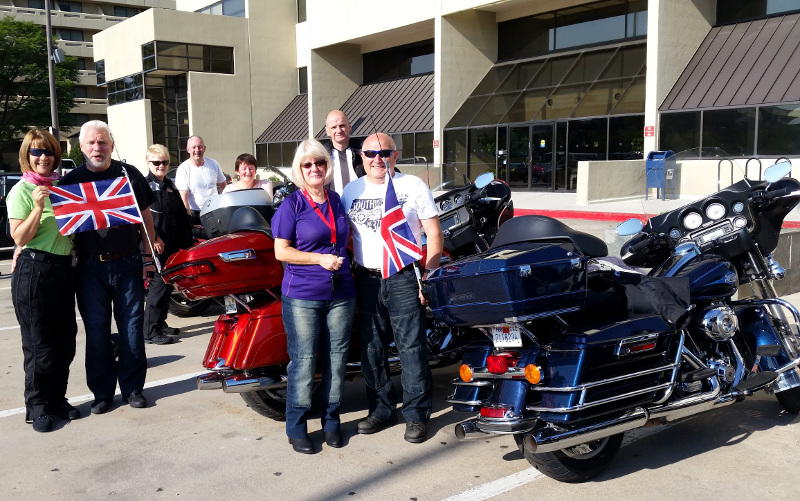 I include this picture in the Wildlife section because this particular day was the 4th of July, our day of celebrating independence from the "oppressive" United Kingdom. And here our 2015 guests from the UK are riding around through our countryside with the Union Jack in full display. Some might say, a little cheeky. I say great fun. ☺

After a cold and foggy morning ride, our planned lunch stop in the tiny town of Lusk, Wyoming, was closed. We decided to take a chance on the hole-in-the-wall saloon next door. The whole 2015 group was cold and wanted hot coffee, but the saloon had never had more than four people wanting coffee at the same time. So Kevin, Sandi, Janice and Phil, and several others not in the picture, happily took their coffee in red plastic water glasses. Everyone loved the place.
HTML by
Thomas R. Powell
Last updated on 05/23/2016.