Pacific Coast Highway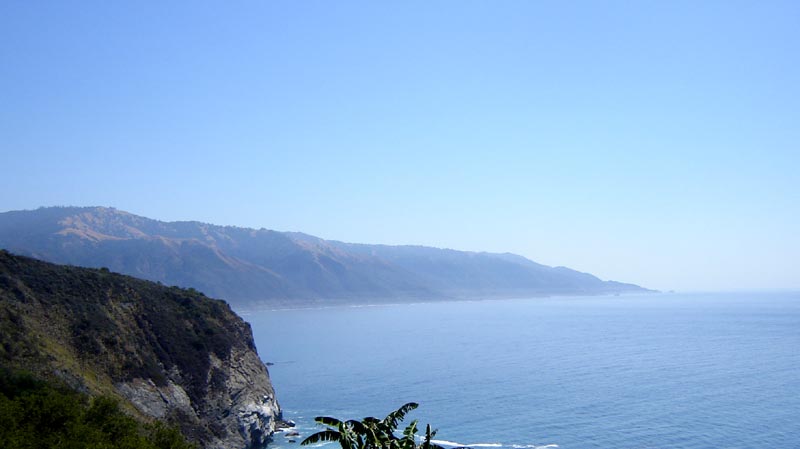 A very small part of the coastline along the PCH.
Photo courtesy of Stuart Bridge

This is a helmet camera video of riding along a portion of the PCH. There are lots of curves as the road is cut into the Santa Lucia Mountains where they meet the Pacific Ocean.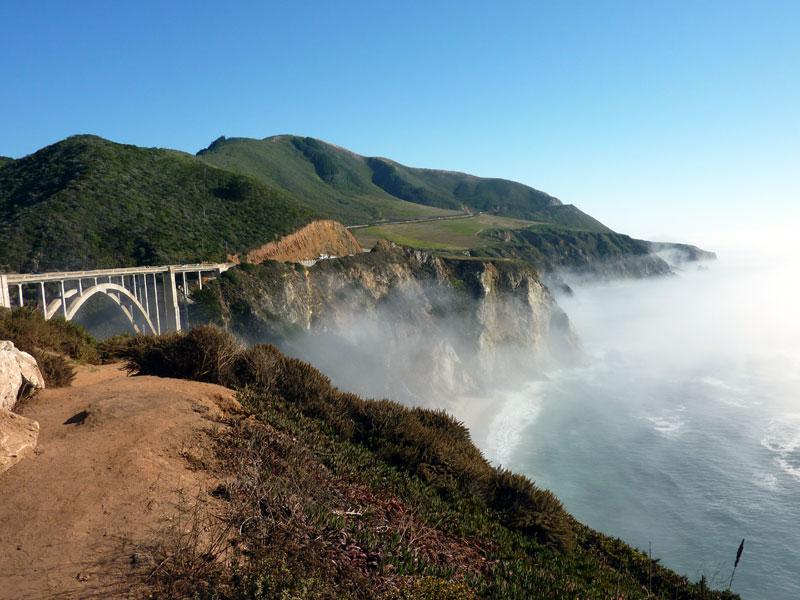 The Bixby Creek Bridge was completed in 1932 and is one of the most photographed features on the West Coast. It was used in the opening sequence of the movie, "Play Misty for Me."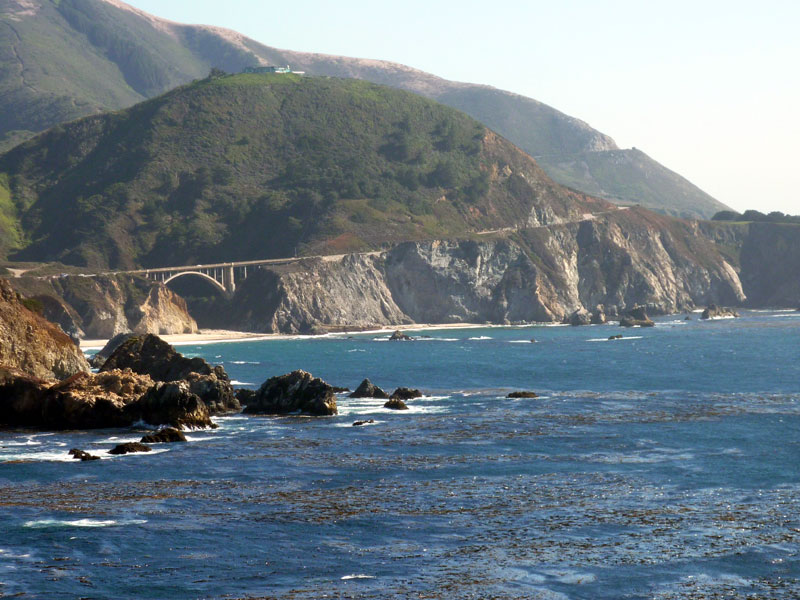 A different perspective of the Bixby Creek Bridge.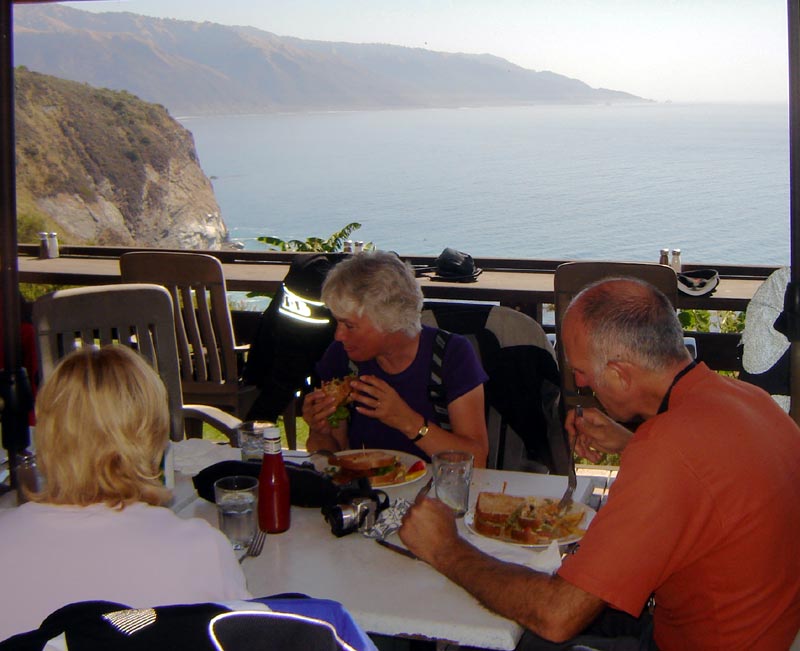 Toby, Thelma and Sue (right to left) having lunch and enjoying the view at a stop along the PCH.
Photo courtesy of Stuart Bridge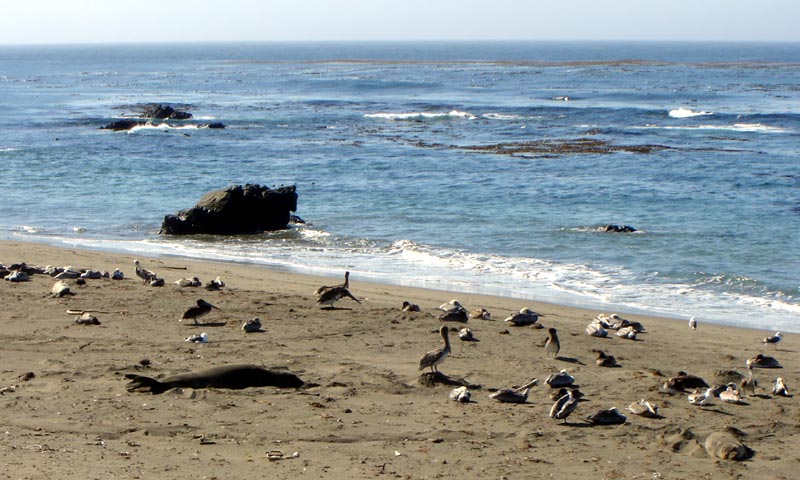 Some of the abundant "fauna" along the coast. There are pelicans, sea gulls, and seals basking in the sun in this scene.
Photo courtesy of Stuart Bridge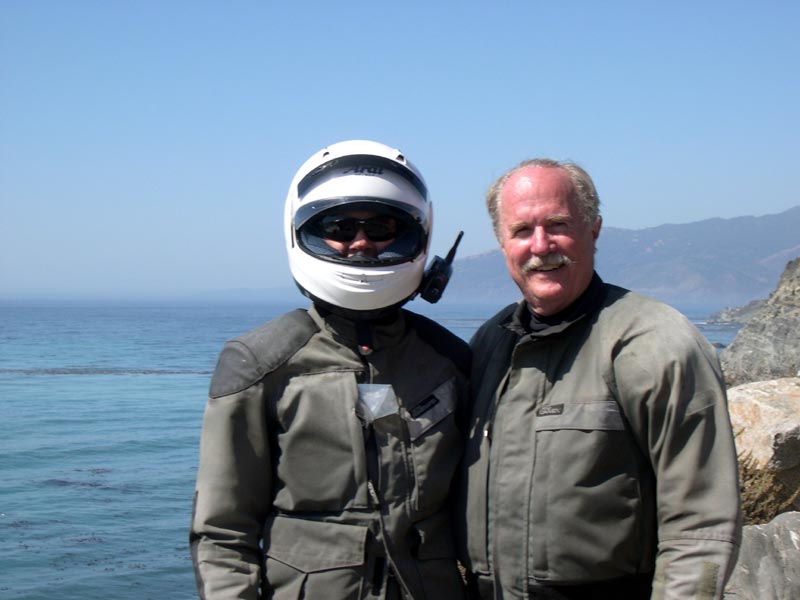 Julie (?) and Rod blocking the view of the coastline along the PCH.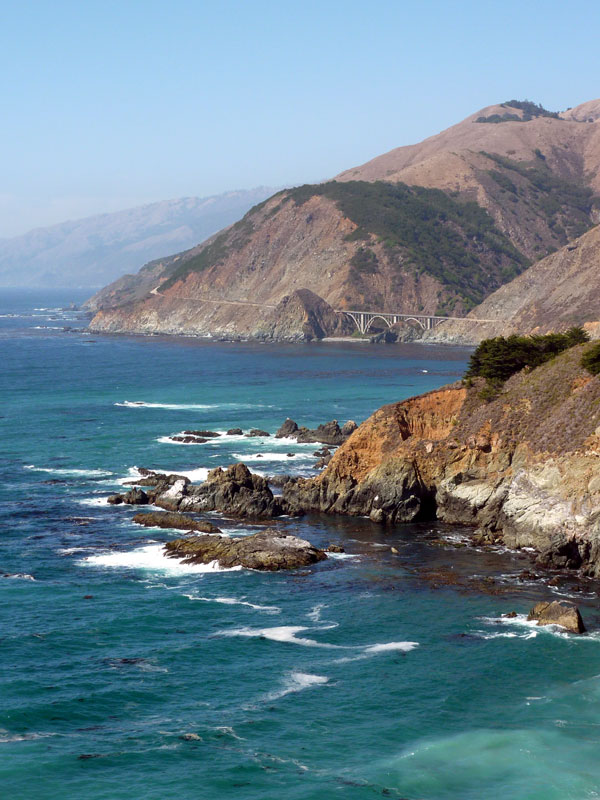 More coastline along the PCH, not blocked this time.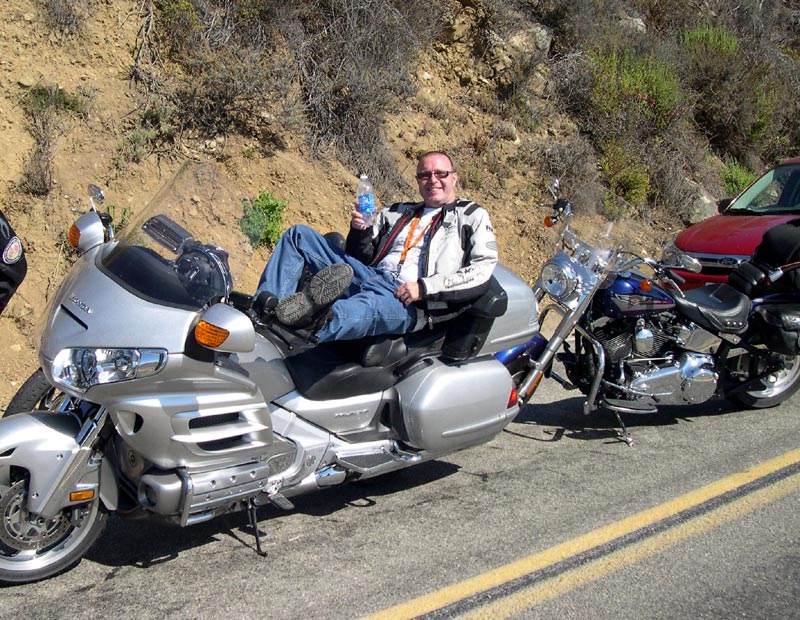 Terry showing us how to relax while waiting at a construction zone along the PCH.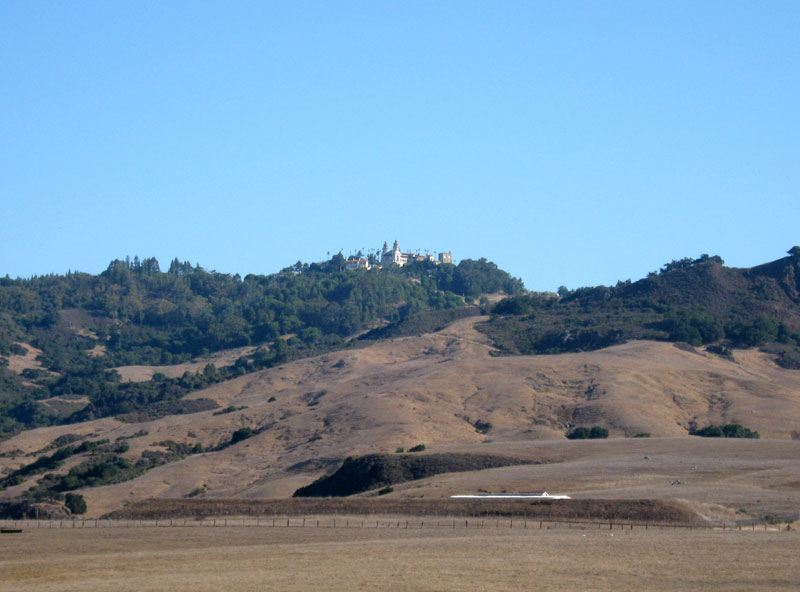 The Hearst Castle as seen from the Pacific Coast Highway.
Photo courtesy of Peter Savile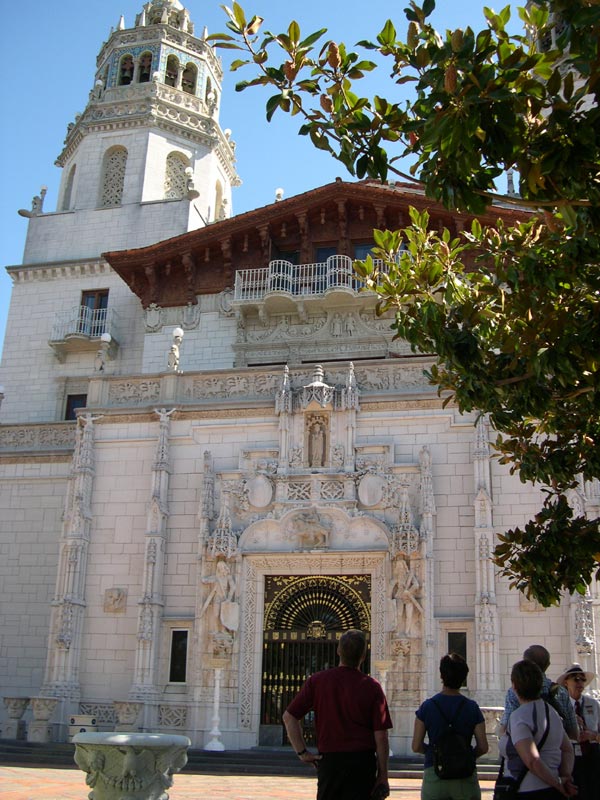 The front entrance to the main house of the Hearst Castle in San Simeon. This main house was named Casa Grande for good reason. It is 60,645 square feet in size and has 38 bedrooms and 41 bathrooms.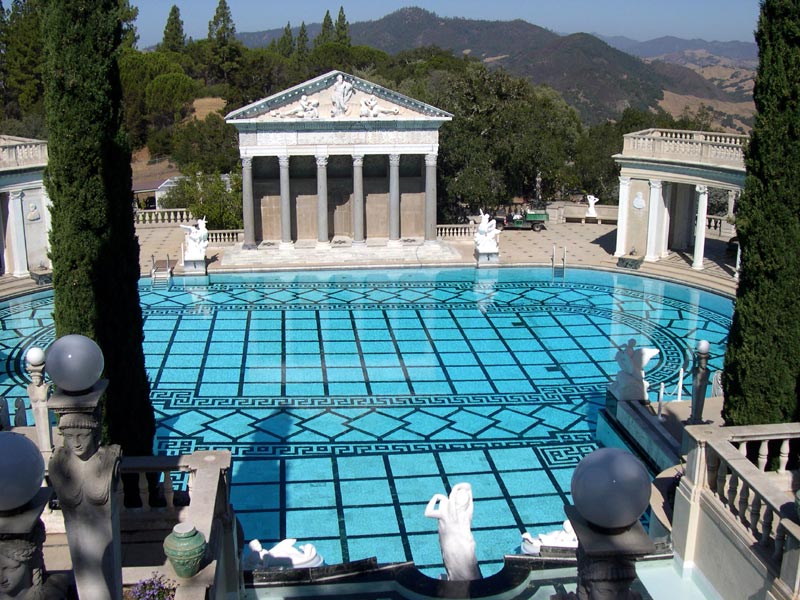 The Neptune Pool at the Hearst Castle. This was a favorite gathering spot for all the famous Hollywood movie stars invited to the castle.