Route 66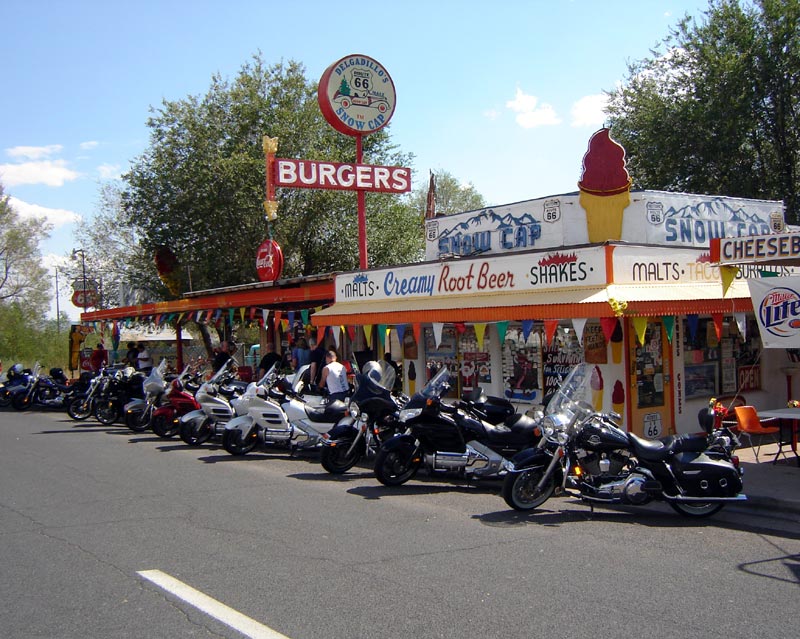 The Snow Cap on Route 66 in Seligman, Arizona. Absolutely delightful, and the food was good too.
Photo courtesy of Stuart Bridge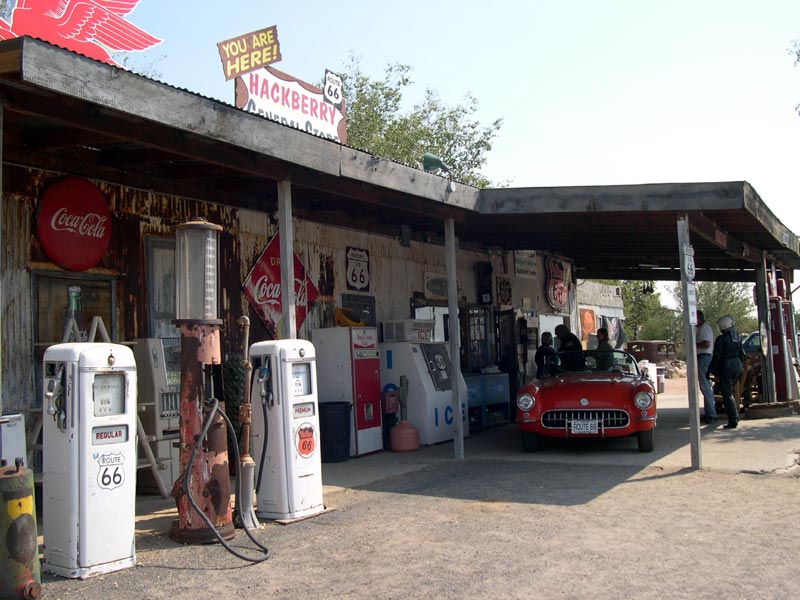 Hackberry, Arizona. An historic Route 66 stop with a classic USA automobile icon, a Corvette. Woo hoo.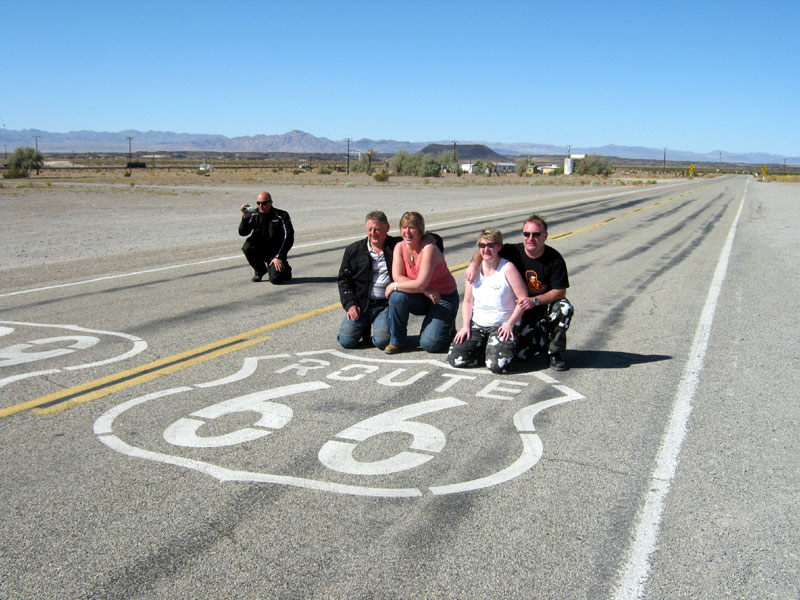 Yep, proof that we were on Route 66, at least in 2009. That's Michel, Anne, Jacque, and Tony in the right-hand lane. Mark is in the left-hand lane.
Photo courtesy of Peter Savile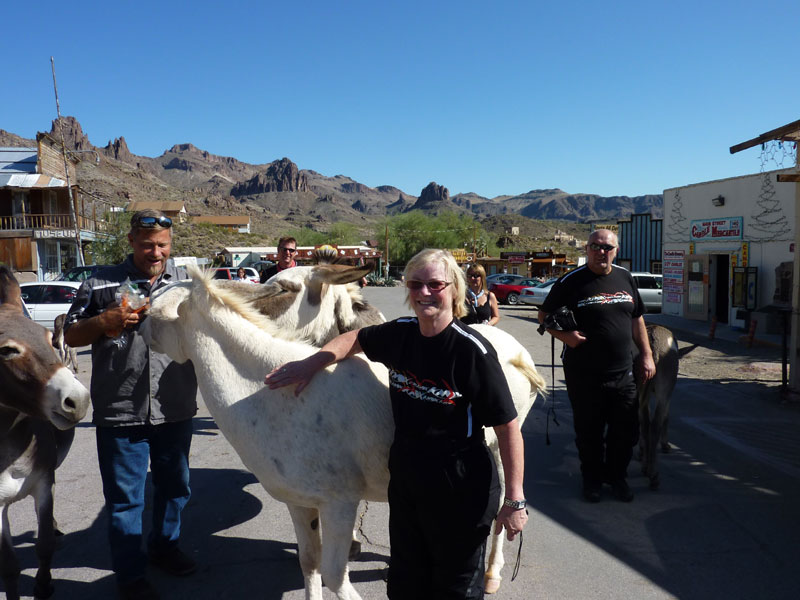 The unusual old mining town of Oatman, Arizona, has wild burros roaming the streets, as Janet from the 2011 gang shows us here.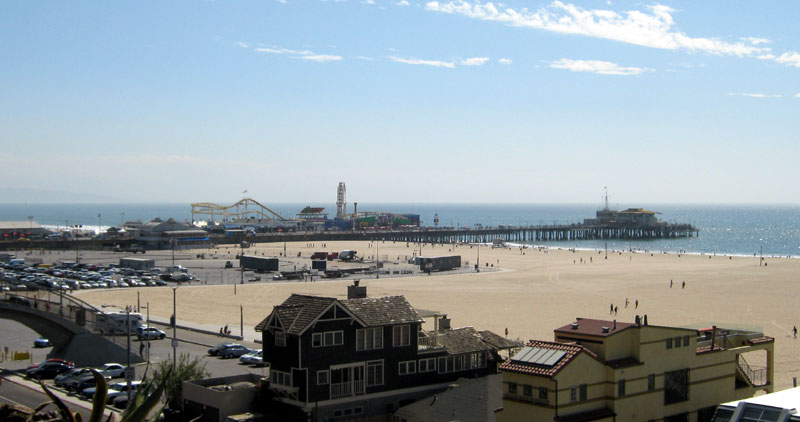 The Santa Monica Pier out into the Pacific Ocean at the end of Route 66.
Photo courtesy of Peter Savile