Yosemite National Park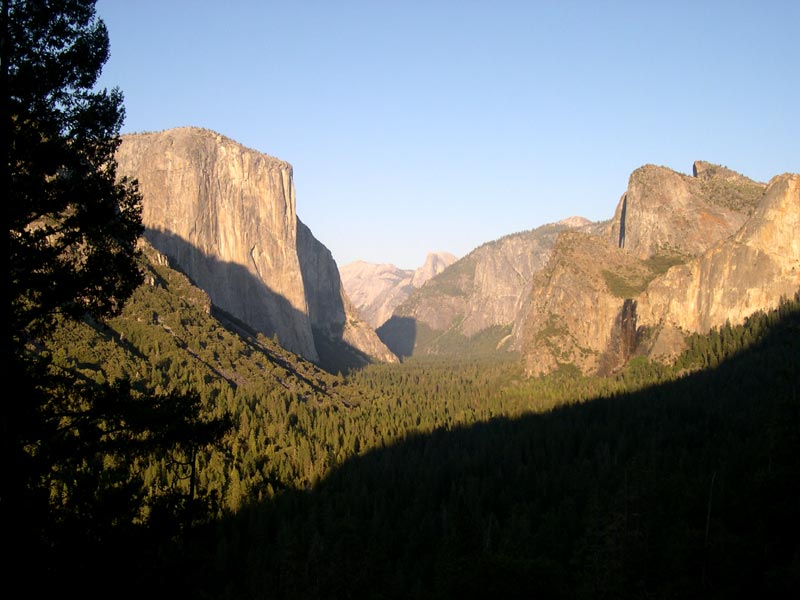 Yosemite Valley with El Capitan on the left, Half Dome in the center, and Bridalveil Fall is located at the dark vertical stripe on the right but is nearly dry this time of year. The valley walls rise 3,000 to 5,000 feet above the valley floor.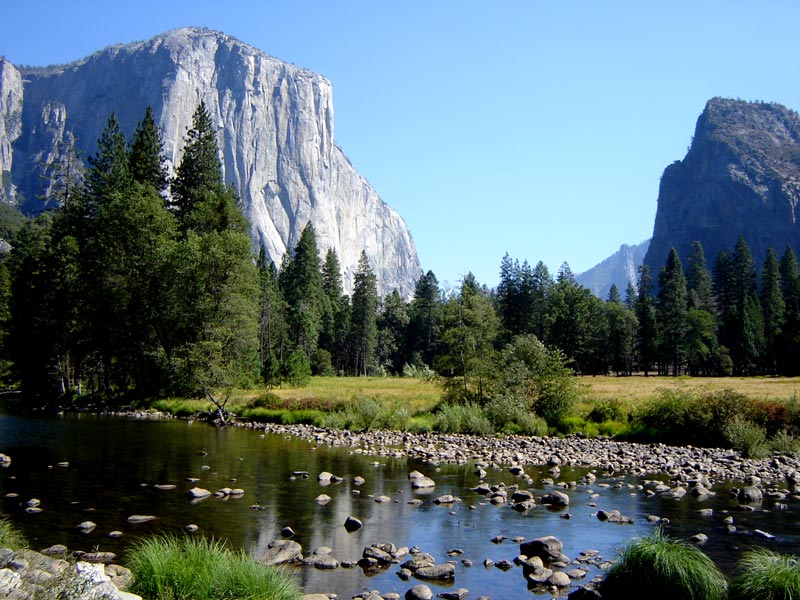 El Capitan with the Merced River in the foreground. El Capitan is the largest exposed granite monolith in the world, and it is definitely impressive.
Photo courtesy of Stuart Bridge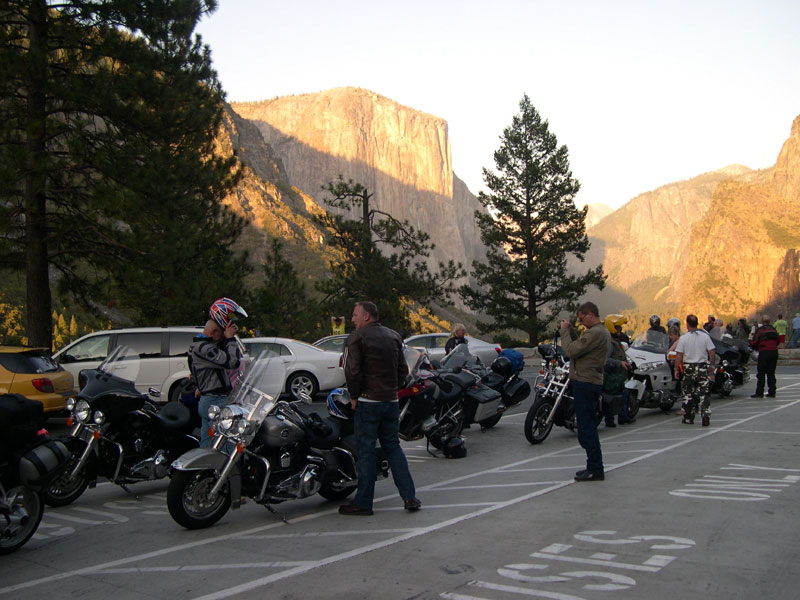 Yosemite Valley as the sun is getting near to setting, and here is the 2009 gang, sort of. They were a great group even if we didn't get them all gathered together for a nice "family" picture.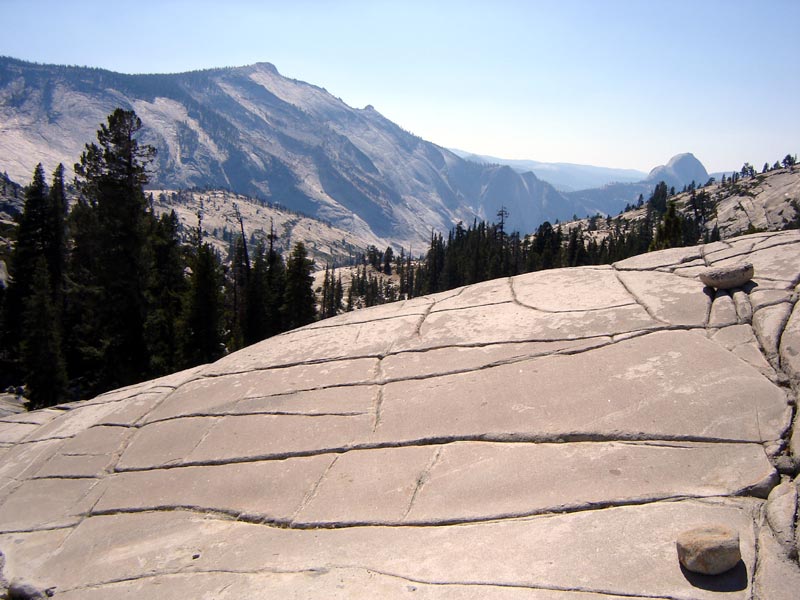 The high country of Yosemite along the Tioga Pass Road. Half Dome is in the distance on the right, and granite polished by glaciers is everywhere and especially evident in the foreground.
Photo courtesy of Stuart Bridge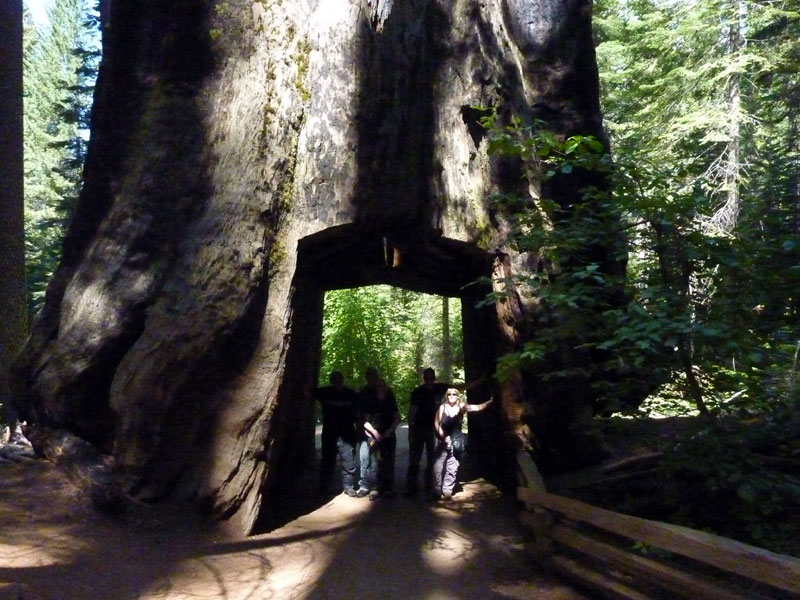 Here is the 2011 gang standing inside a tunnel bored through a Giant Sequoia Redwood tree in the Tuolumne Grove in Yosemite.