Mountain States Motorcycle Tour Map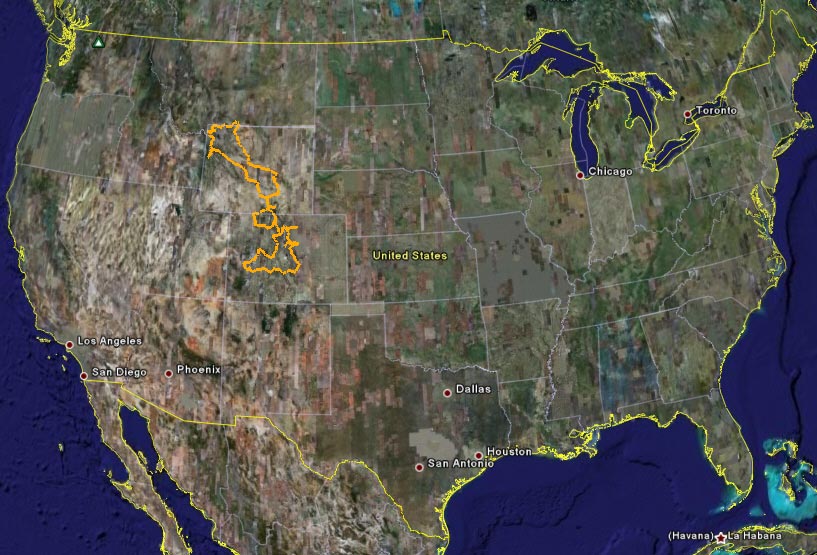 This shows our tour routes relative to the entire continental US in Google Earth. The orange lines are the actual GPS-recorded tracks.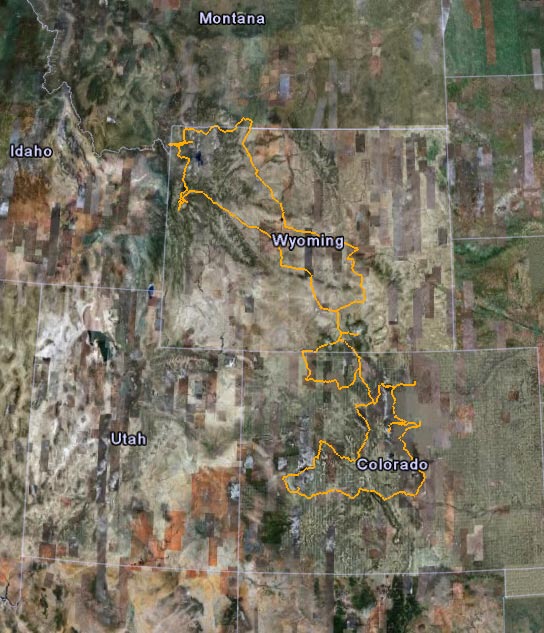 This is a closer view of our GPS tracks relative to the states we visited.
HTML by
Thomas R. Powell
Last updated on 02/19/2012.