WA 112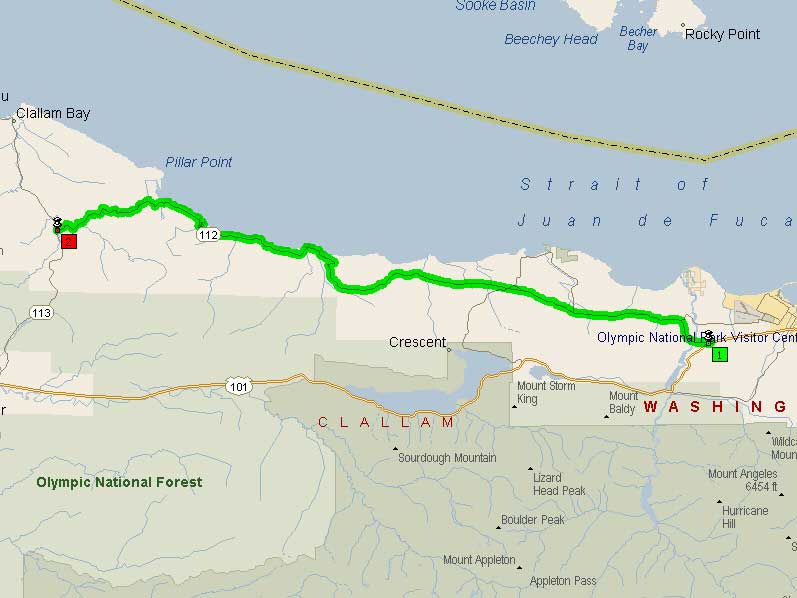 WA 112
Overview Map (opens in a new window)
Washington Highway 112 is a surprising road tucked into the northern corner of the Washington Olympic Peninsula. It varies from hugging the shore of the Strait of Juan de Fuca to rising well above the water on surrounding cliffs, with nice curves to get you from one to the other.
It is 38 miles from its eastern end on US 101, just outside of Port Angeles, to the western end at WA 113. It parallels US 101 and provides a much more enjoyable alternative, albeit longer, to the tourist and truck traffic of US 101.
There are two must-see parts of the Olympic National Park (fee area) near WA 112. Hurricane Ridge is reached via a ride into the Olympic Mountains south of Port Angeles. There are nice views of the major peaks of the Olympics. South of the western terminus of WA 112 is the Hoh River Valley. This is a rain forest that receives over 400 inches of rain per year. Most of the rain falls in the winter, so a summer visit has a good chance of being just green, without the wet.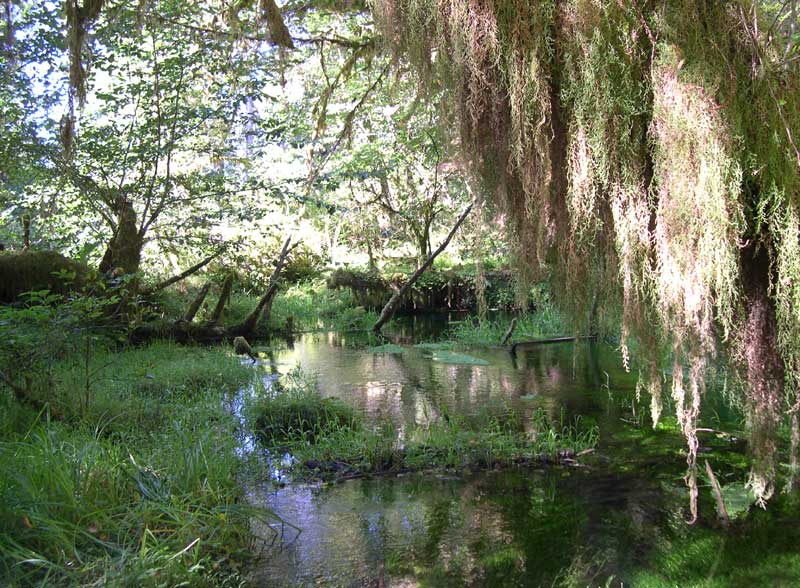 Back to Pacific Northwest Motorcycle Roads
HTML by
Thomas R. Powell & Associates
Last updated on 02/19/2012.