North Cascades Highway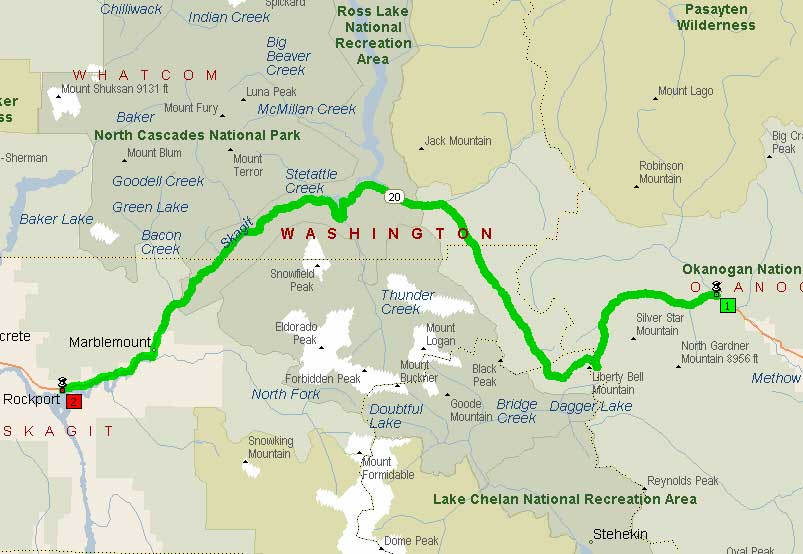 North Cascades Highway
Overview Map (opens in a new window)
The North Cascades Highway is the premier motorcycle road in Washington State. This one has sections of sweepers, esses and some tight corners. Combine that with beautiful scenery through the North Cascades National Park and great road surface and you won't be disappointed.
Julie is taking a scenery break near the base of Liberty Bell Mountain.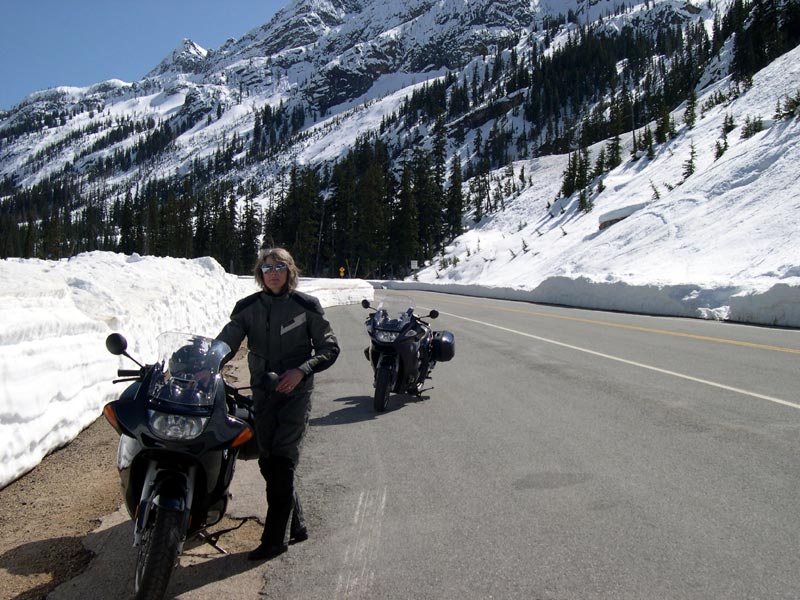 The best part of this highway is about 80 miles long with its eastern terminus near Mazama, Washington, and ends in the west at Rockport. This is the northernmost pass across the Cascade Mountain Range in the United States. The old-west-themed town of Winthrop, Washington is just 10 miles west of Mazama and makes a good overnight stop.
Back to Pacific Northwest Motorcycle Roads
HTML by
Thomas R. Powell & Associates
Last updated on 02/19/2012.