Necanicum Hwy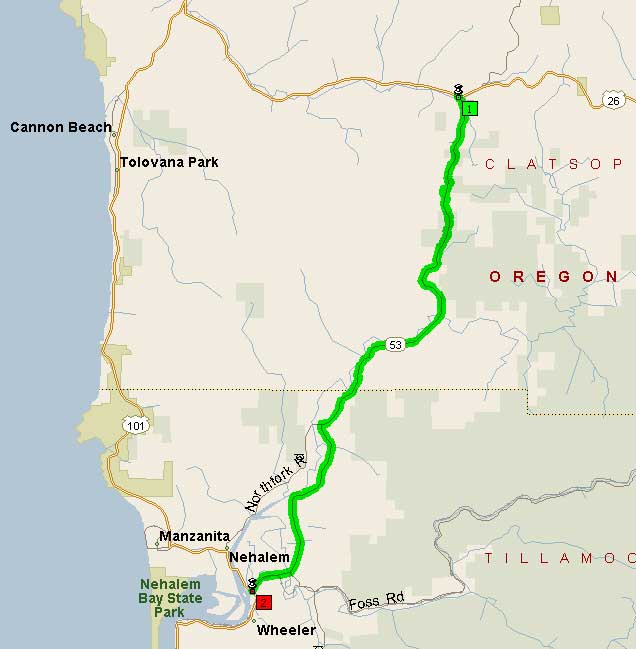 Necanicum Hwy
Overview Map (opens in a new window)
The Necanicum Highway is a wonderful technical road filled with semi-tight corners (signs typically 20-25 mph) that allow a good pace without going much over the speed limit. Although it is only 19 miles long it is lots of fun with a great rhythm to the curves.
It is located in Northwest Oregon very near the Pacific coast. The northern end of FR 53 is at Hwy 26, about 10 miles from the Oregon Coast Highway, US 101. It ends at US 101 near Wheeler, Oregon. The only negative about this road is that it bypasses some of the most picturesque coastline in Oregon. So be sure to make a loop of it with US 101 and take in the sights at Ecola State Park.
Back to Pacific Northwest Motorcycle Roads
HTML by
Thomas R. Powell & Associates
Last updated on 02/19/2012.