Oak Ridge Canyon Road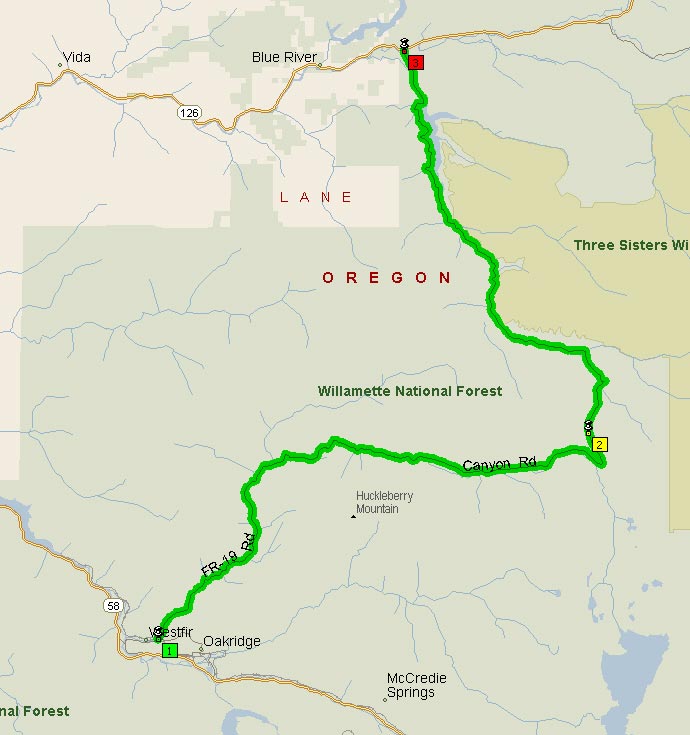 Oak Ridge Canyon Road
Overview Map (opens in a new window)
The Oak Ridge Canyon Road, or Oregon FS 19, is a great little road east of Eugene that goes 58 miles through the forest and connects OR 58 and OR 126. It is cool even on a hot summer day. The northern end has nice tight corners around Cougar Reservoir. There is very little traffic.
This one is hard to find. From the south and starting from Oak Ridge, go to Westfir. Pick up the North Fork Road/FS 19 off of Westfir Road. Once you are on FS 19 you will be fine.
Back to Pacific Northwest Motorcycle Roads
HTML by
Thomas R. Powell & Associates
Last updated on 02/19/2012.