McKenzie Pass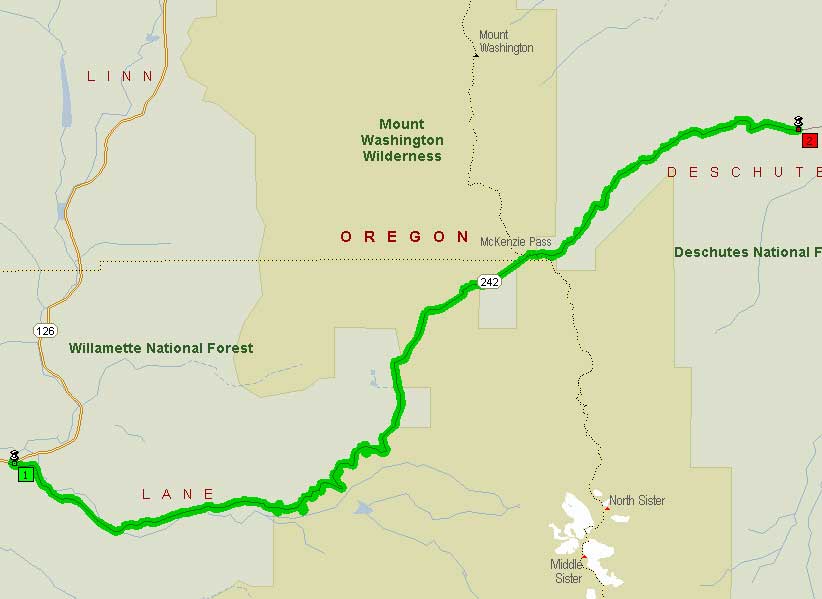 McKenzie Pass
Overview Map (opens in a new window)
The McKenzie Pass road is the scenic route to Sisters, Oregon from Eugene. It is very tight and technical in places - watch for some gravel in the corners. The major pass portion of this road is deep forest and the overall road has a huge variation in scenery from cool shade to stark volcanic flows. It is 30 miles in length. Large RV's are prohibited from this road for very good reason; don't get behind even a small RV.
McKenzie Pass is OR 242 and leaves OR 126 about 14 miles east of the town of Blue River. It ends in Sisters, Oregon.
Back to Pacific Northwest Motorcycle Roads
HTML by
Thomas R. Powell & Associates
Last updated on 02/19/2012.