Shaniko-Fossil Highway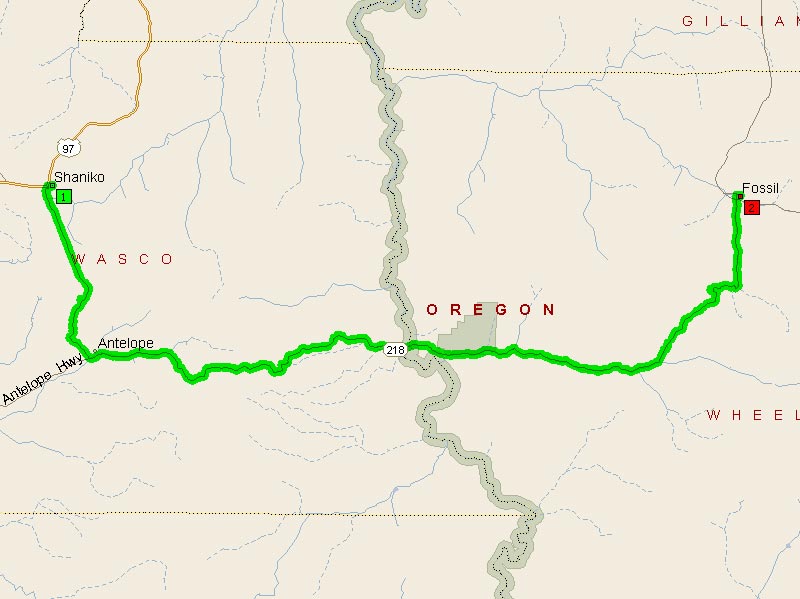 Shaniko-Fossil Highway
Overview Map (opens in a new window)
A motorcycle rider must have designed the Shaniko to Fossil Highway. It has lots of banked esses and curve after curve. The hill down from Shaniko has some pretty tight switchbacks.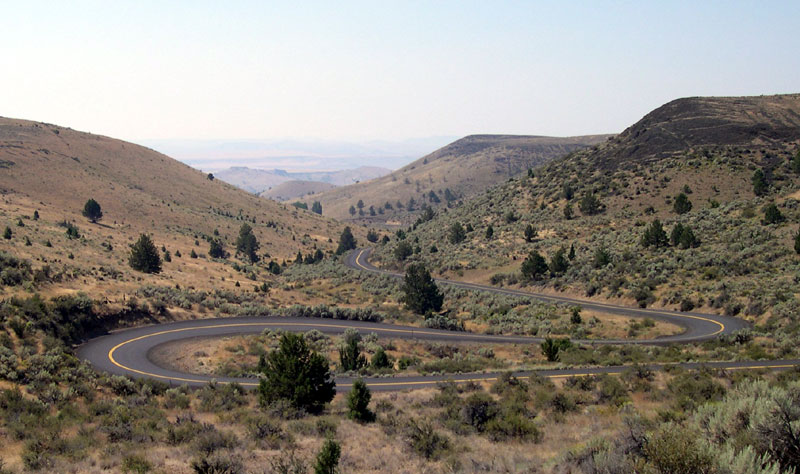 The 42 miles from Shaniko to Fossil are some of the finest motorcycle miles in the state. We have been known to turn around and do sections over, with a big grin. You may also.
Shaniko is a very small town that has a nicely restored hotel. If that could make an evening stop for you, check on the Shaniko Hotel and food availability.
Back to Pacific Northwest Motorcycle Roads
HTML by
Thomas R. Powell & Associates
Last updated on 02/19/2012.