Galena - Middle Fork Rd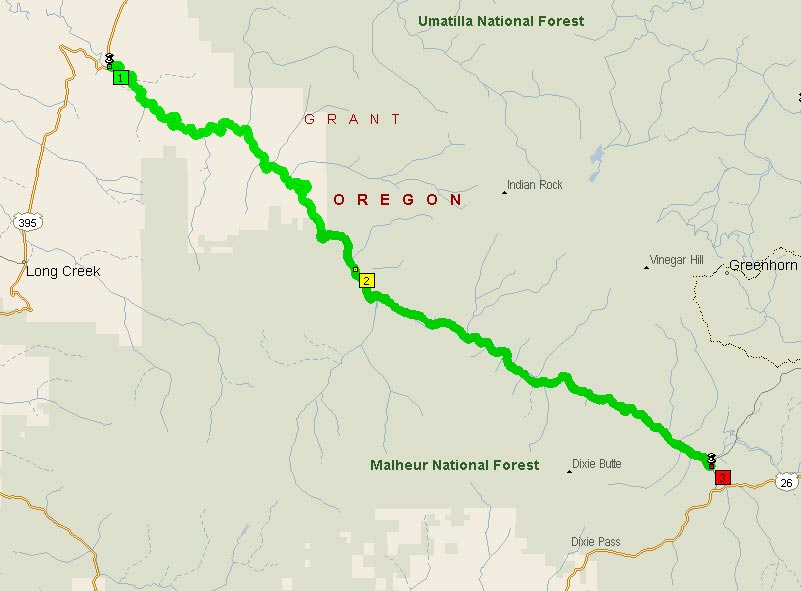 Galena - Middle Fork Rd
Overview Map (opens in a new window)
Oregon Highway 20 is a hard to find road in the John Day area but finding it is well worth the effort. It is about 40 miles of fun with nice sweepers and esses.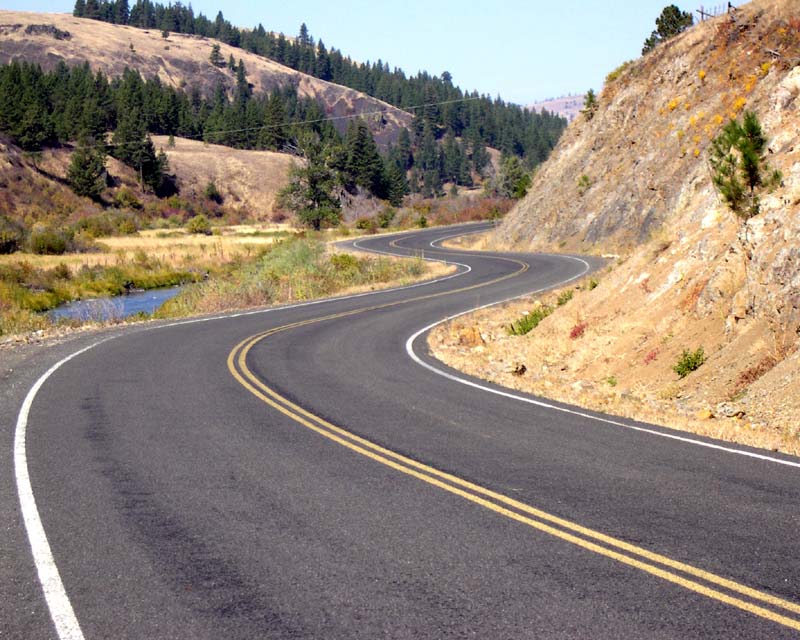 Here is Julie in one of the many corners.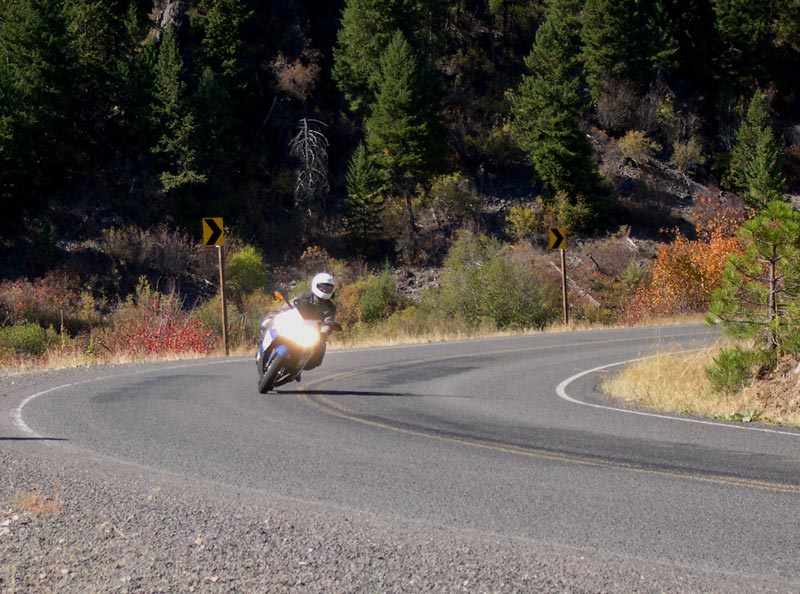 It is paved all the way regardless of what some maps show. We highly recommend this one, but avoid it on hot summer days as the pavement can get very slick. No traffic.
The easiest way to locate this road is from its western end on US 395. It is about 13 miles north of Long Creek and is named the Upper Middle Fork Road. If you find the road to Galena, you have it.
Combining this road with numbers 11 and 12 is a great idea. Have fun.
Back to Pacific Northwest Motorcycle Roads
HTML by
Thomas R. Powell & Associates
Last updated on 02/19/2012.