Dooley Mountain Hwy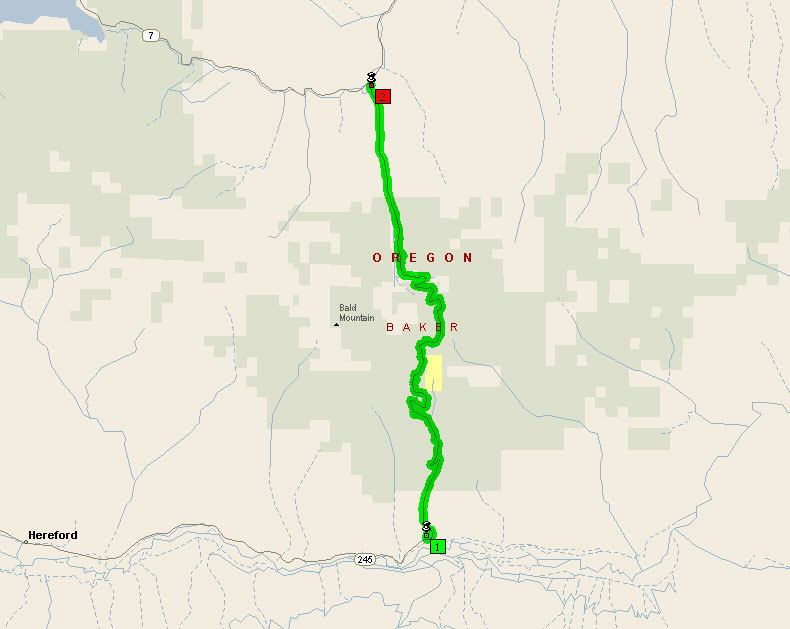 Dooley Mountain Hwy
Overview Map (opens in a new window)
There are over 170 curves in this 15 mile road as it winds up and down Dooley Mountain. The road has recently been resurfaced so it is in great shape. Watch out for gravel in some of the corners. This is a picture of the road south of the peak as it winds up the canyon across from our vantage point higher up the road.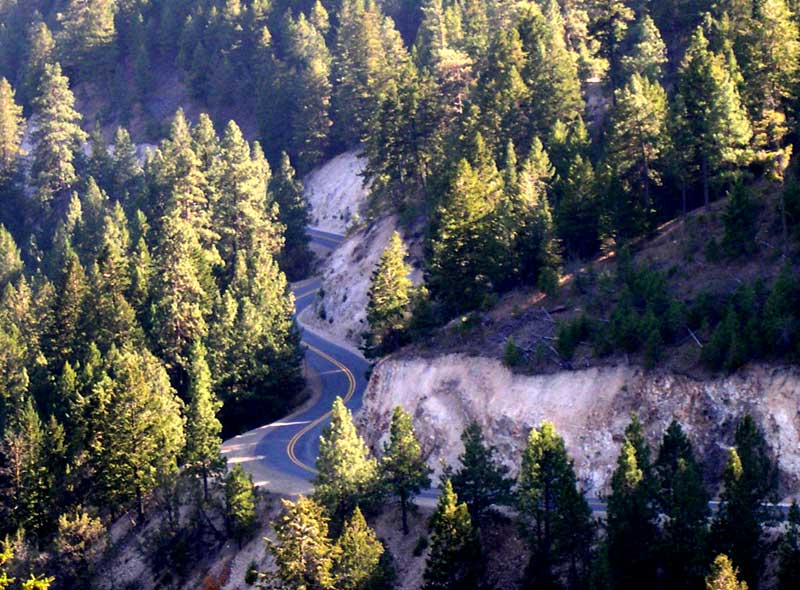 We were asking directions and commented that we wanted to take Oregon 245. The nice lady's response was, "Oh, you don't want to take the Dooley Mountain Highway, it is much too curvy." Our response, "You just talked us into it, for sure." Yep, it's a nice road.
Try it with numbers 10 and 11, you'll like it.
Back to Pacific Northwest Motorcycle Roads
HTML by
Thomas R. Powell & Associates
Last updated on 02/19/2012.