Valle de Ordesa - Pyrenees Mountains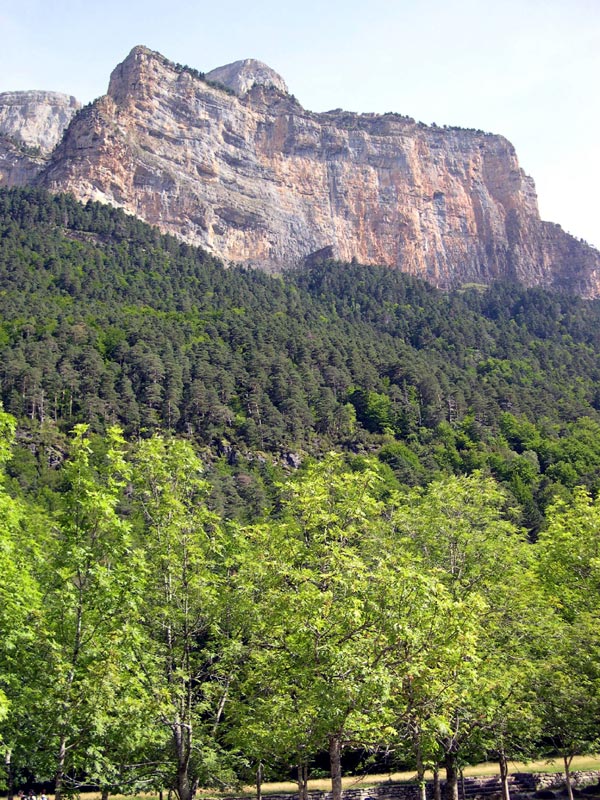 The Valle de Ordesa has 2000 foot cliffs rising on either side of a narrow river valley. Private vehicles are not allowed. It can be reached by bus from Torla.



Tobacor overlooking the Valle de Ordesa.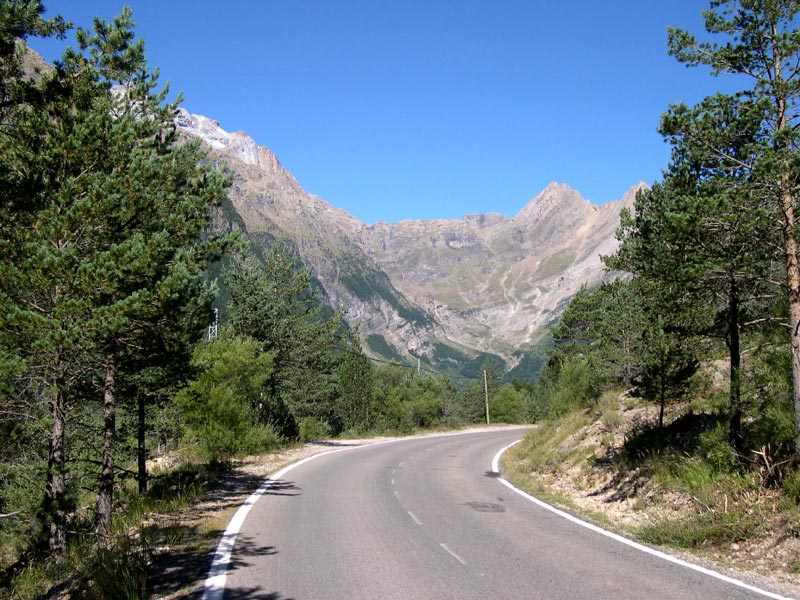 Just east of the Valle de Ordesa is the Valle de Pineta.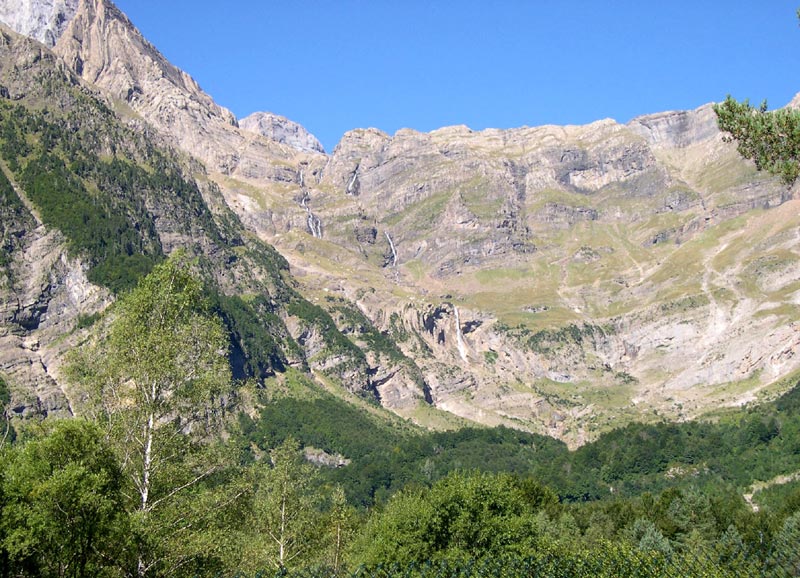 The cirque at the end of the road in the Valle de Pineta is filled with waterfalls.
HTML by
Thomas R. Powell
Last updated on 02/19/2012.