French Pyrenees Roads - Unique Construction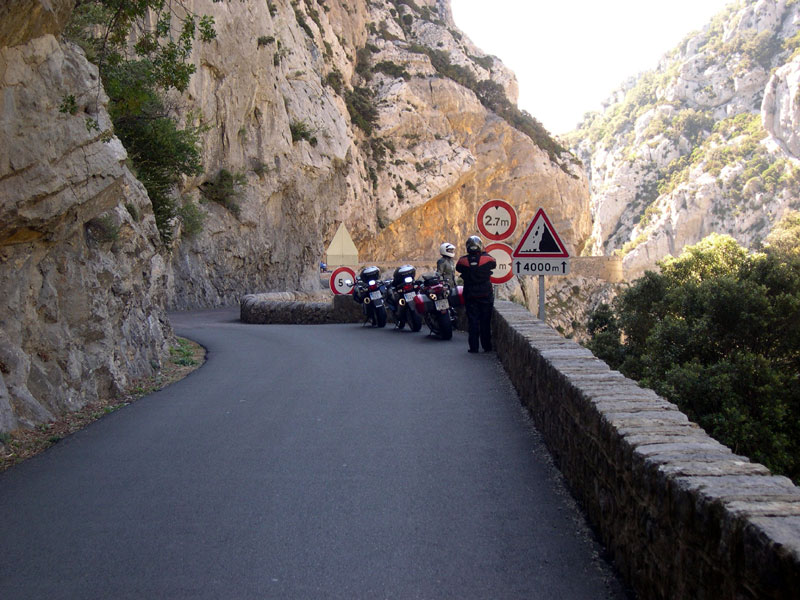 Stopped at a "wide spot" on the two way road through the Gorges de Galamus.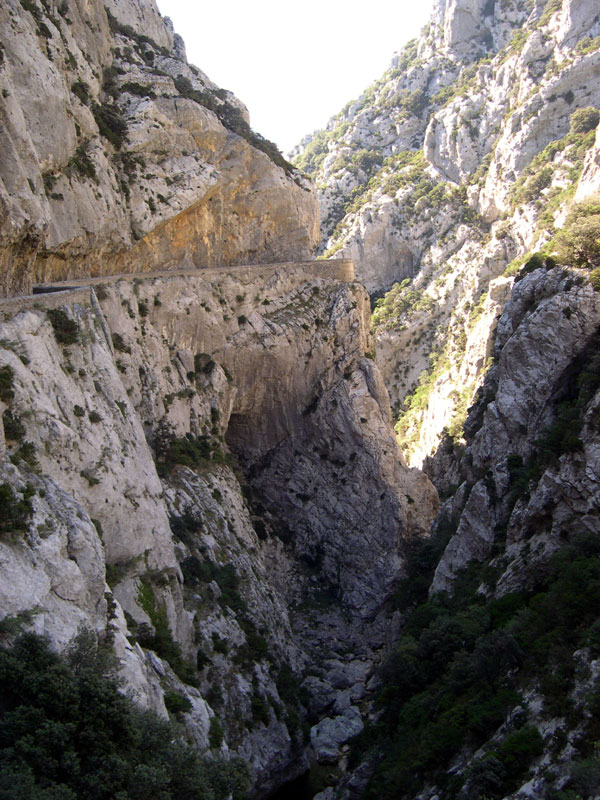 The Gorges de Galamus.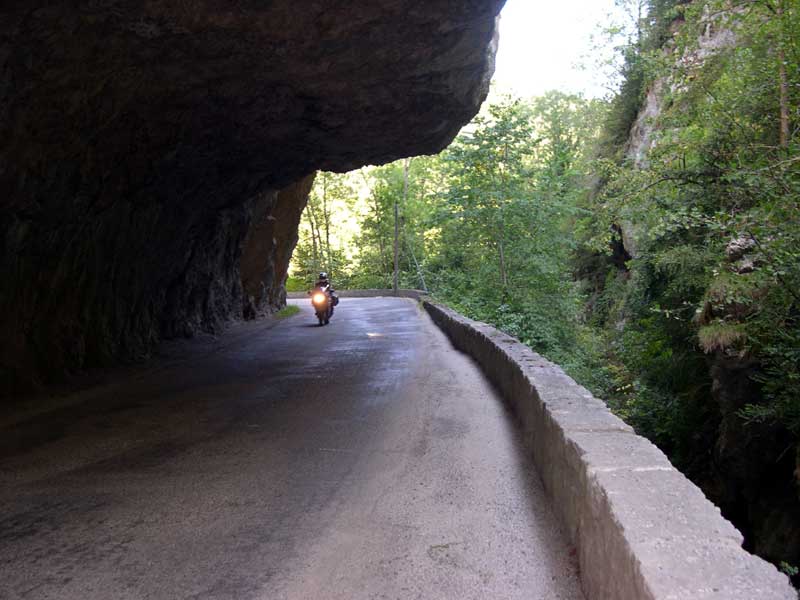 Interesting "tunnel" near Belfort-sur-Rebenty.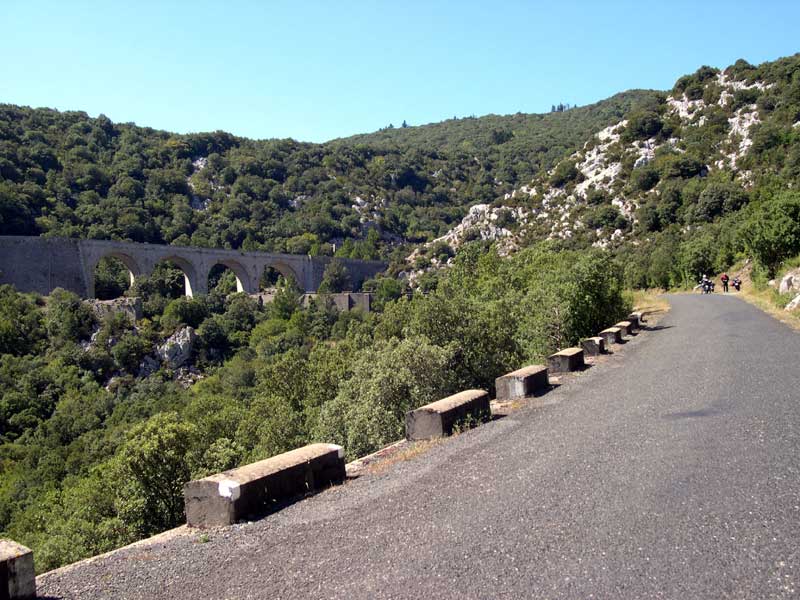 The road curves back onto itself to climb to the Col de St Louis.
HTML by
Thomas R. Powell
Last updated on 02/19/2012.