Eastern Austria - Scenery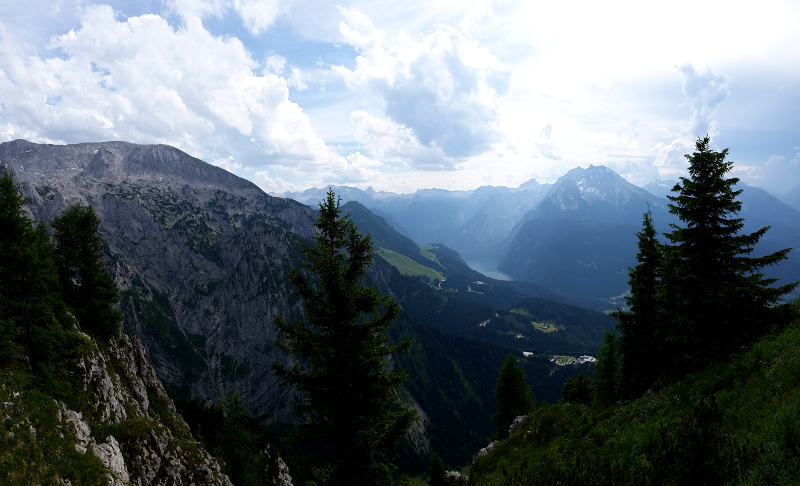 The views from Hitler's Eagle's Nest (officially named Kehlsteinhaus) are beautiful. This view to the southwest includes the Konigssee and the Nationalpark Berchtesgaden.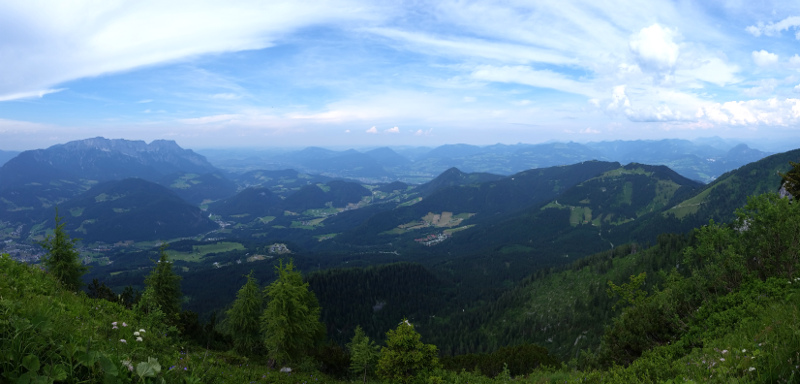 This view from Eagle's Nest is to the north-northeast and includes the valley immediately below and the village of Oberau.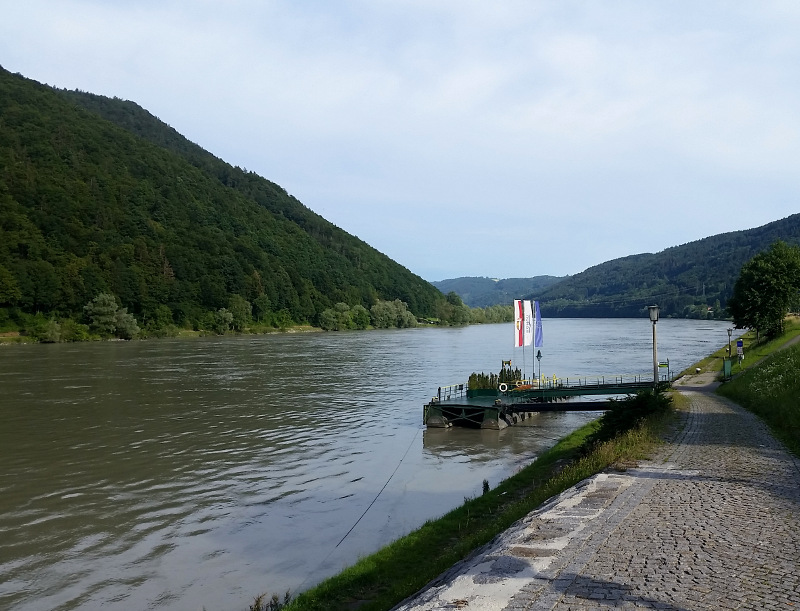 The Danube River extends 1780 miles from the Black Forest in Germany to the Black Sea. It was once a long-standing frontier of the Roman Empire, and today flows through 10 countries, more than any other river in the world. This spot is less than one mile from where the Danube crosses wholly into Austria from Germany.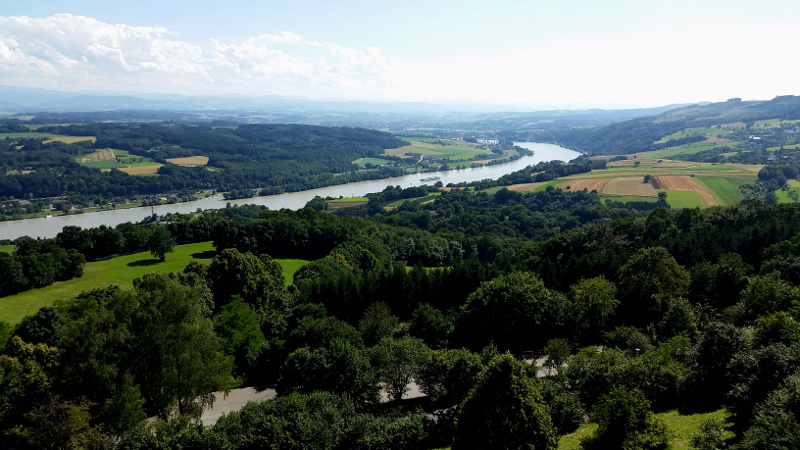 This is the Danube River as seen from the hill village of Maria Taferl. The river flows right to left in this scene as it enters the famous Wachau Valley, the most scenic section of the Danube River.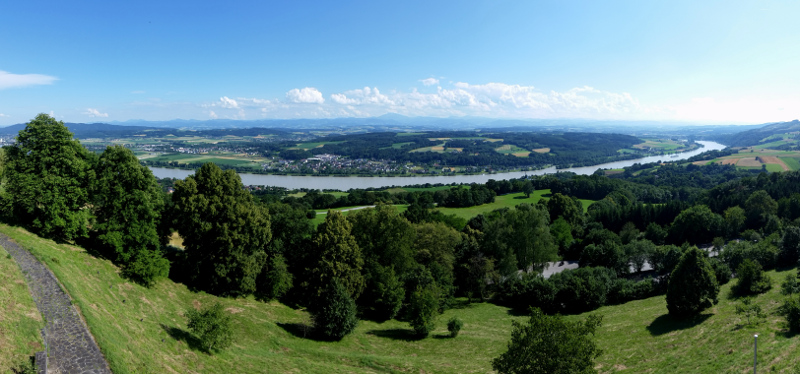 Here is a panorama view of the Danube River making the turn into the Wachau Valley.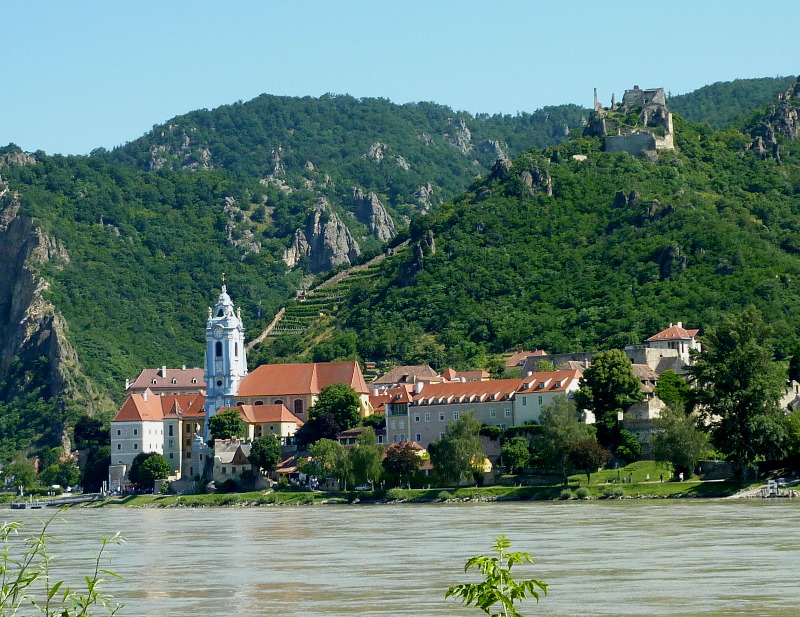 The tiny village of Durnstein sits on the bank of the Danube River in the heart of the picturesque Wachau Valley. The village and its grand white and blue steeple of the Blue Church are icons of Danube's Wachau Valley. Above the village are the ruins of the castle where Richard the Lionheart was imprisoned until a ransom was paid.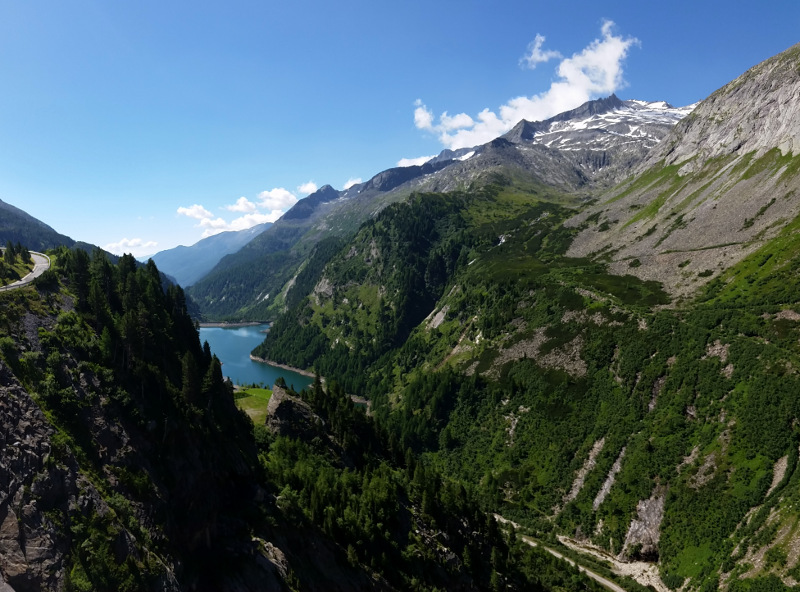 The Malta Valley (Maltatal) is a valley in the High Tauern mountain range of the Central Eastern Alps. Because of its many waterfalls, the valley is also known as the "Valley of Falling Waters". It lies between two national parks, Nationalpark Hohe Tauern and Nationalpark Nockberge, and is beautiful enough to be a park of its own. See the Motorcycling Roads section of this website for a video of the valley road and the motorcycle blessing that took place on the Kolnbrein Dam at the top of the valley.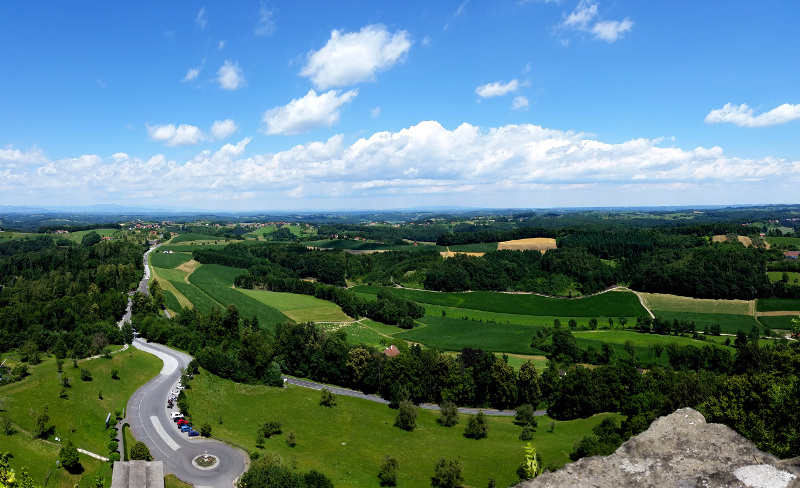 Styria is a mountainous, forested state in southern Austria, known for its wine, spas and castles. This panorama was taken from Castle Riegersburg looking north.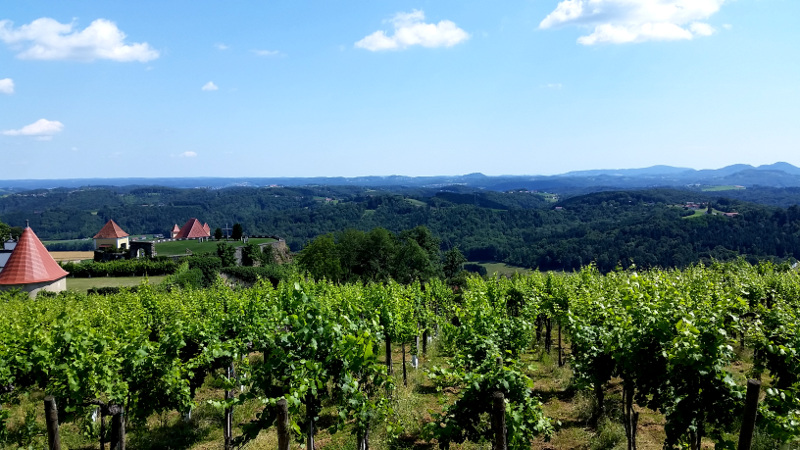 This view from Castle Riegersburg is to the south showing vineyards and forested rolling hills of southern Styria.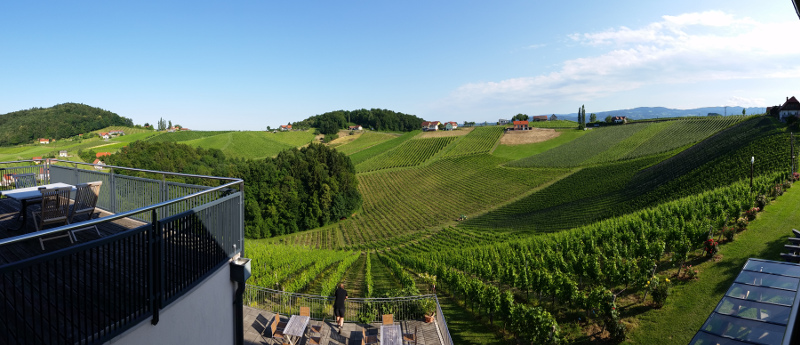 View from our balcony of the vineyards belonging to the winery where we stayed in Styria. We rode along the South Styrian Wine Road (Sudsteirische Weinstrasse) on our route and straddled the Austria/Slovenia border part of the way.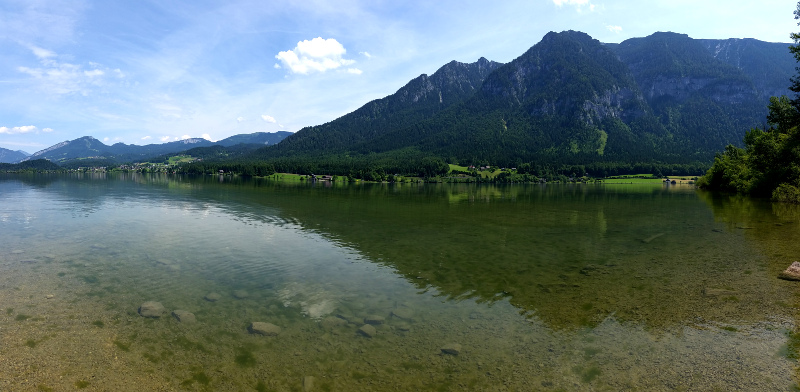 The Hallstatter See is a lake in the Upper Austrian share of the Salzkammergut and is situated north of the Dachstein mountain range. Lake Hallstatt is probably the most significant lake in the Alps in terms of history. Celtic tribes were found to have settled in Hallstatt some 4000 years ago. Due to its varied history and long-standing culture and traditions, Hallstatt is a UNESCO World Heritage site.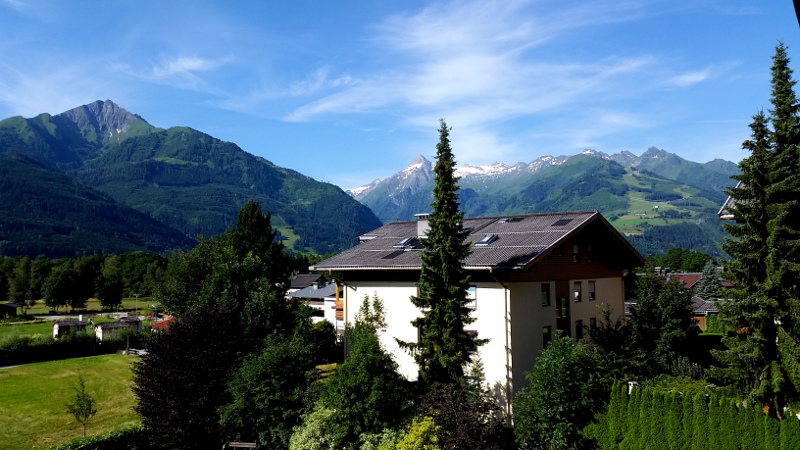 View from our hotel near Zell am See looking to the south at Nationalpark Hohe Tauern.
HTML by
Thomas R. Powell
Last updated on 01/21/2017.