A Motorcycle Tour of Eastern Austria
We were off to Europe once again in 2016. This time, our very good friends from Ipswich, England, Stuart and Thelma, joined Julie and me, as we motorcycle-toured through eastern Austria. We started just north of Munich, Germany, and traveled over 1700 miles on wonderful country roads. The red lines in the map below are the routes of our trip as we traveled in a mostly clockwise direction from Munich. It was one of our favorite tours.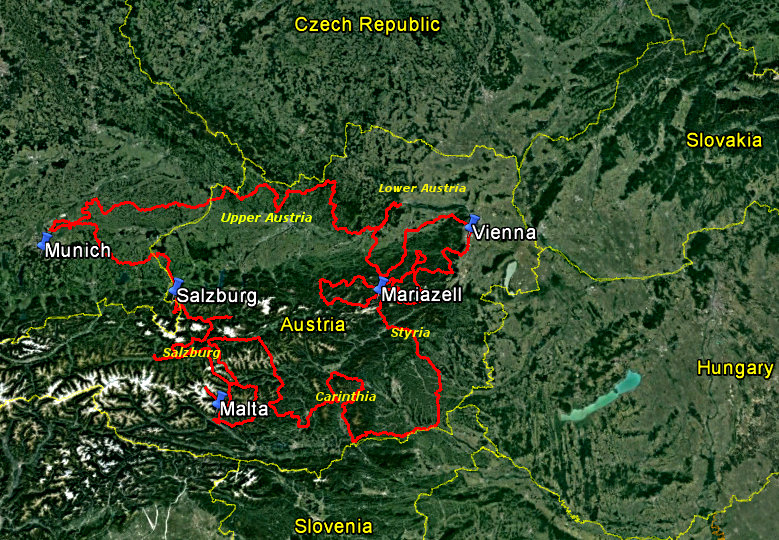 Julie and I rented a pair of BMW F800GT's, and Stuart and Thelma rode their Suzuki Bandit from Ipswich, England, to Munich to join us.
We included "cultural" stops in the classic and elegant cities of Vienna and Salzburg. Since this was primarily a motorcycle trip, we focused on finding some challenging but always fun motorcycling roads. Along the way we encountered wonderful little villages, church steeples, beautiful scenery, and castles throughout eastern Austria.

Hope you enjoyed our trip!
HTML by
Thomas R. Powell
Last updated on 01/20/2017.