Villages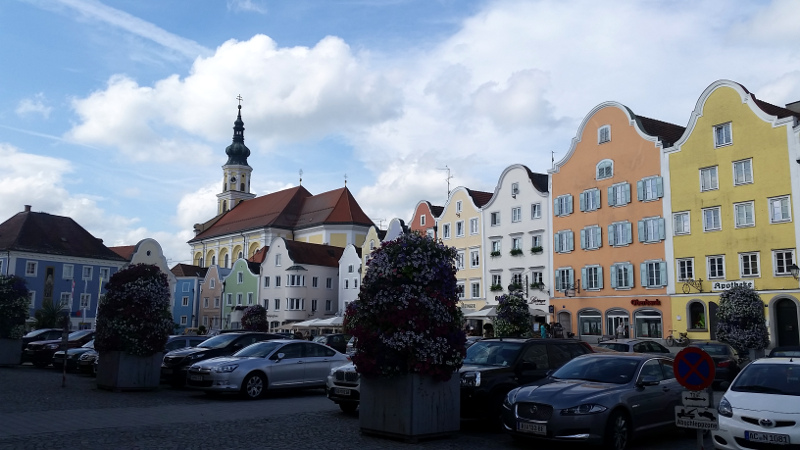 Scharding Stadplatz. Central plaza of Scharding with the Seilberzeile - "Silver Row" of Baroque homes of the rich.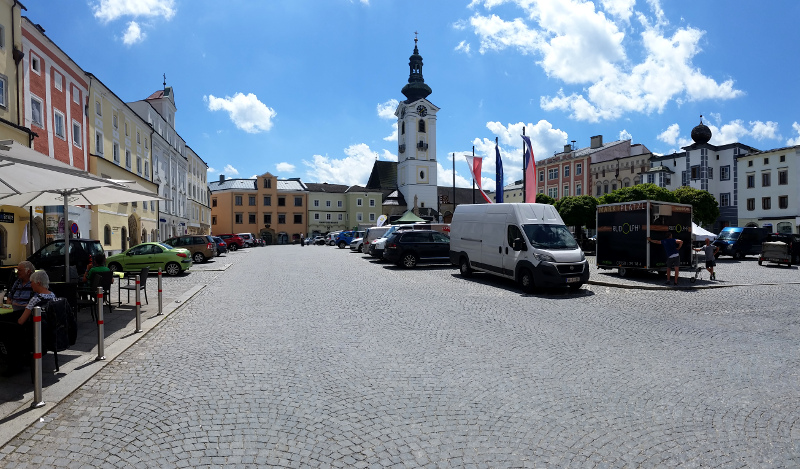 Hauptplatz Freistadt. Freistadt has one of the best preserved town fortifications in Austria. The Hauptplatz (main square) is within the grassed over moat and town gates.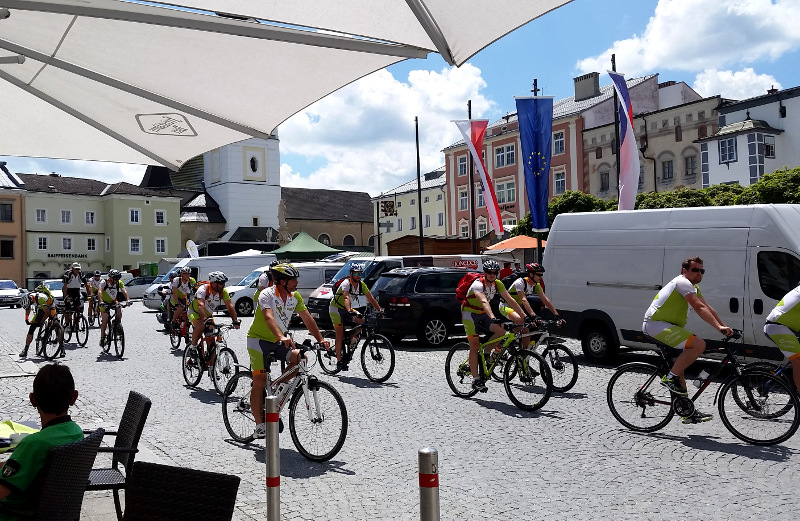 A touring group of bicyclists rode through the Hauptplatz Freistadt while we were having lunch.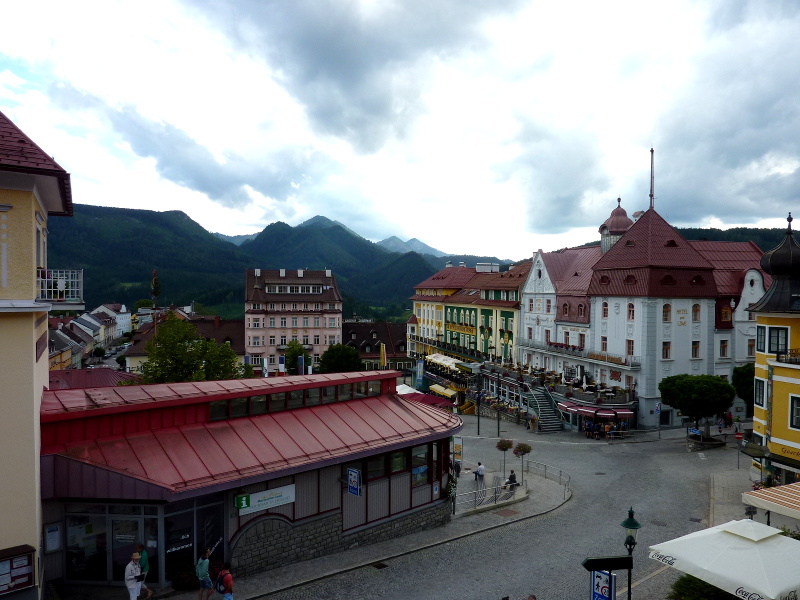 Main square of Mariazell, the jewel of the countryside southwest of Vienna, surrounded with mountains, and home to the famous Mariazell Basilica.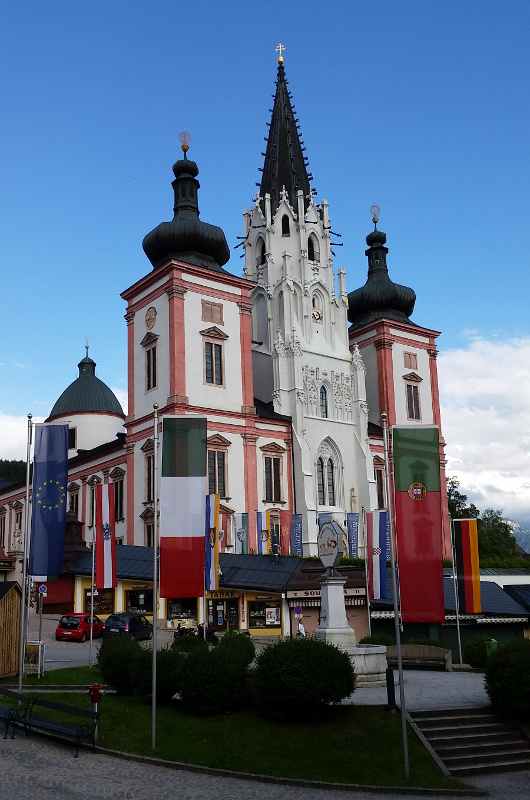 Mariazell Basilica is one of the best-known shrines to the Virgin Mary and pilgrimage sites in central Europe.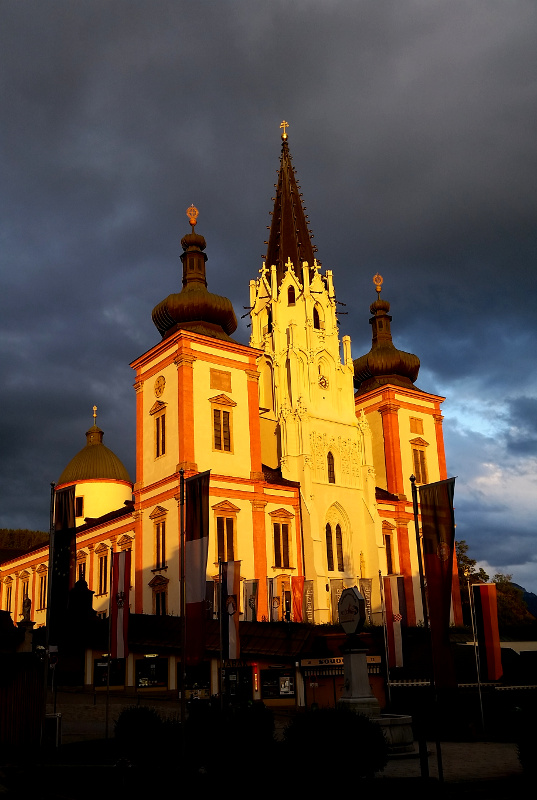 I couldn't pass up including this sunset view of the Mariazell Basilica. Seeing it in this light was pretty magical.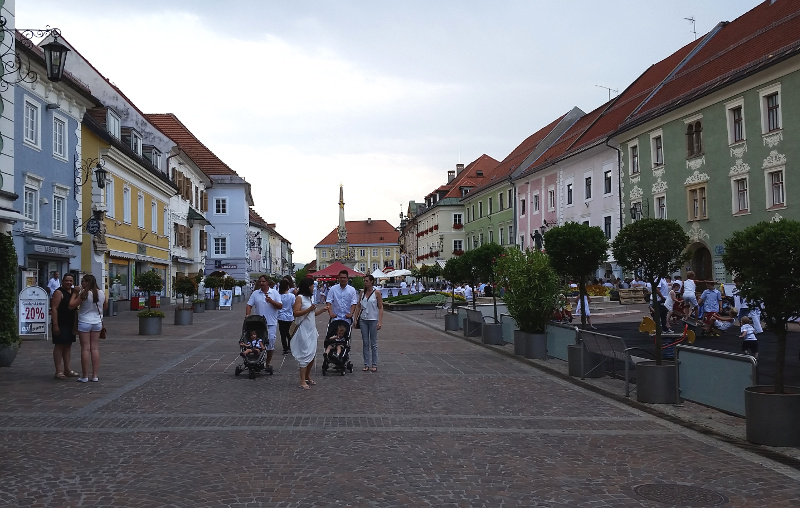 The main square in the old town section of Sankt Veit an der Glan, Carinthia, Austria.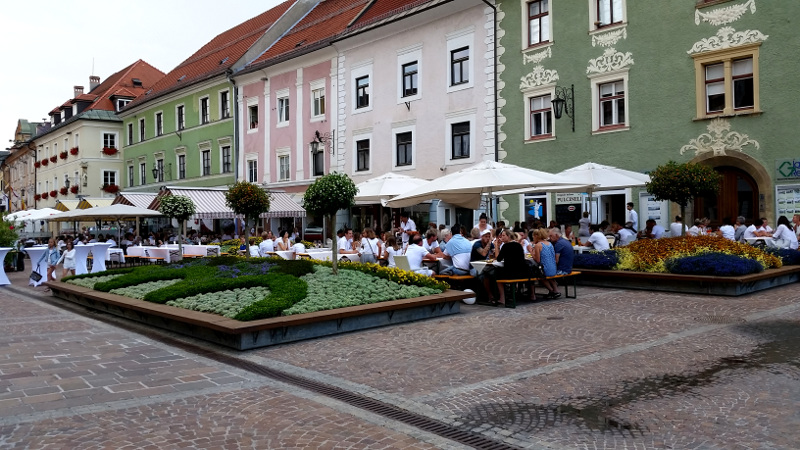 The night we were in Sankt Veit an der Glan was the local "Night in White" celebration. Nearly everyone wore white.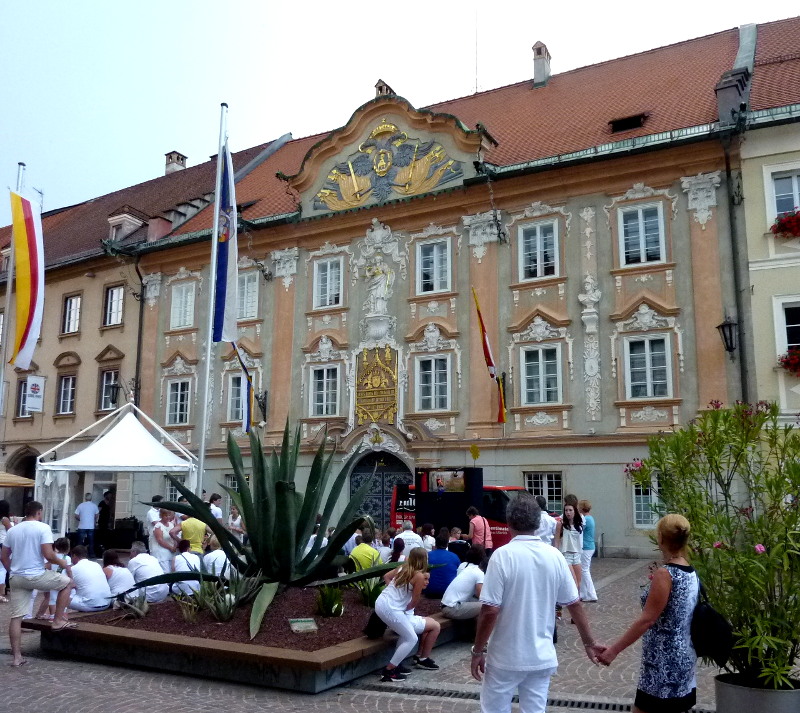 Town hall on market square in Sankt Veit an der Glan.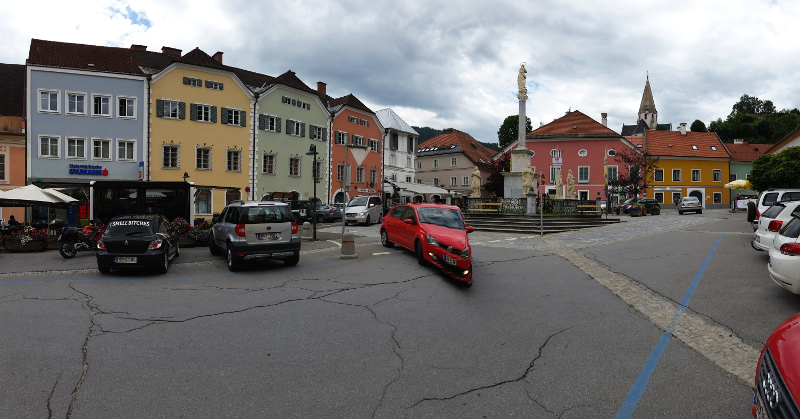 The historic town of Murau is located in mountainous Upper Styria in the valley of the Mur River. The Schiller Square or Schillerplatz is at the core of the center and triangular in shape.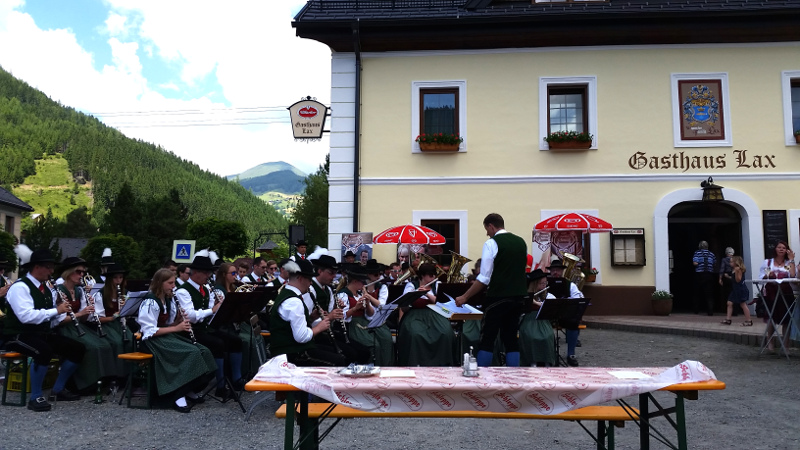 We happened onto a Sunday celebration in the little village of Ebene Reichenau in Carenthia. We have no idea what the occasion was about, but we had lunch while enjoying the music and the local folks having fun.
HTML by
Thomas R. Powell
Last updated on 01/21/2017.