Border between Croatia and Slovenia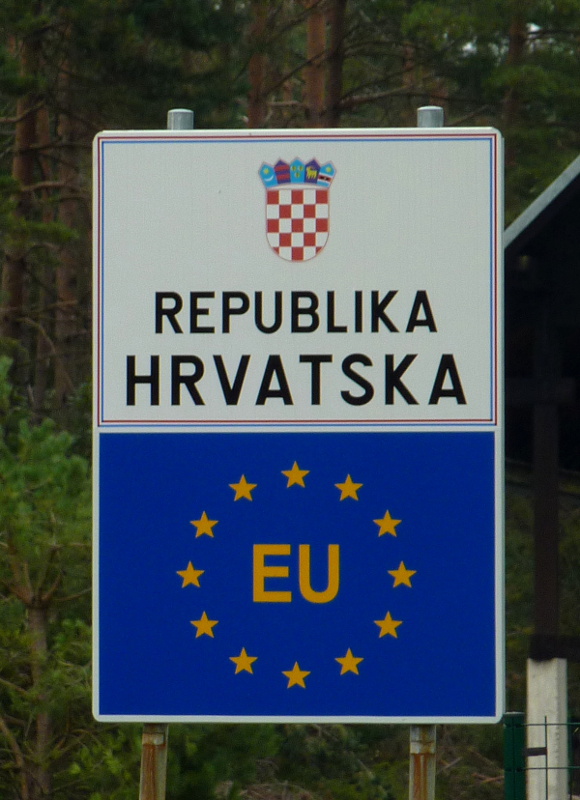 This is Croatia in Croatian with the European Union (EU) symbol showing that it is a member country. Although not shown in the picture, there is a border checkpoint going into Croatia because Croatia is not a "border-free Schengen" European Union country.
HTML by
Thomas R. Powell
Last updated on 12/13/2014.