Budapest
Budapest is the capital and the most populous city of Hungary. It is the tenth-largest city in the European Union by population. Due to its beautiful scenery and architecture, Budapest is often recognized as "Paris of The East."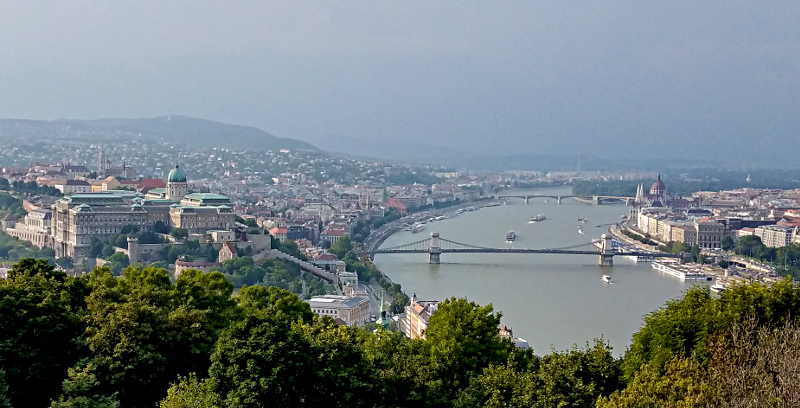 Budapest is bisected by the River Danube. Its 19th-century Chain Bridge connects the hilly Buda district (on the left in this picture) with the flat Pest district (on the right).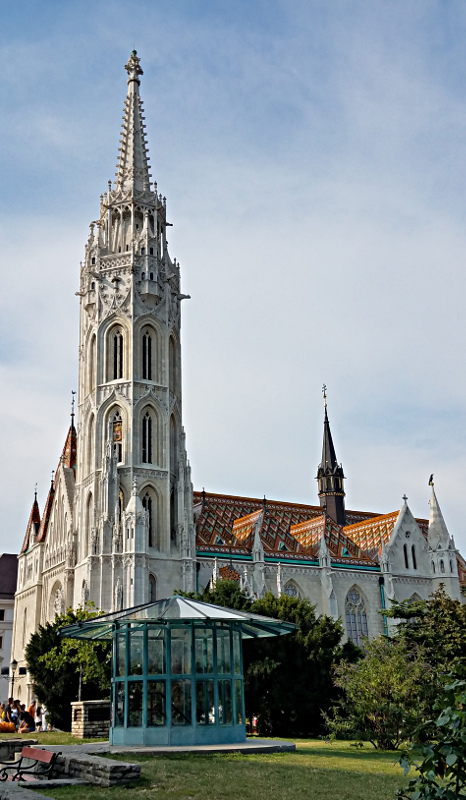 Castle Hill in the Buda district has many beautiful and classic structures. This is the seven-hundred-year-old Matthias Church, which is one of the jewels of Budapest. It is in neo-Gothic style, decorated with colored shingles and elegant pinnacles. The colored shingles are reminiscent of the cathedral in Vienna. Our tour guide told us that Vienna got the shingle technology from Budapest.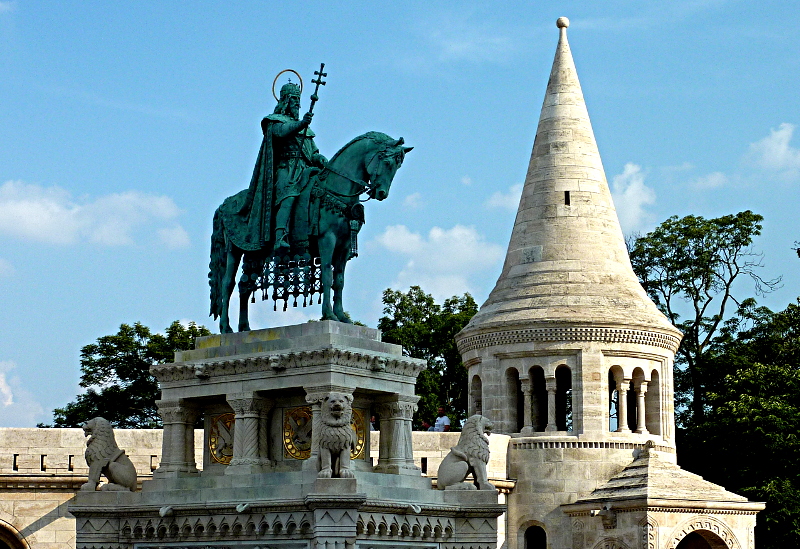 Also on Castle Hill is an equestrian statue of the first king of Hungary, King Saint Stephen.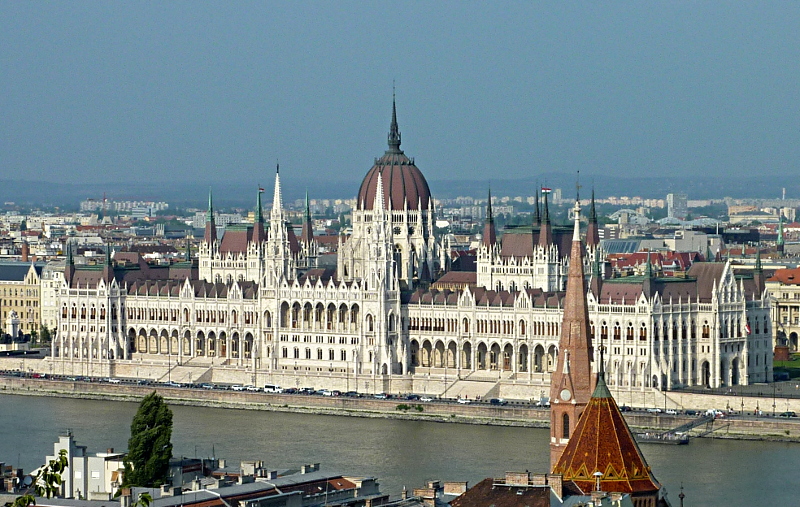 The Parliament of Hungary is located on the Pest side of the Danube River in Budapest. It is the third largest Parliament building in the world and is a magnificent example of Neo-Gothic architecture.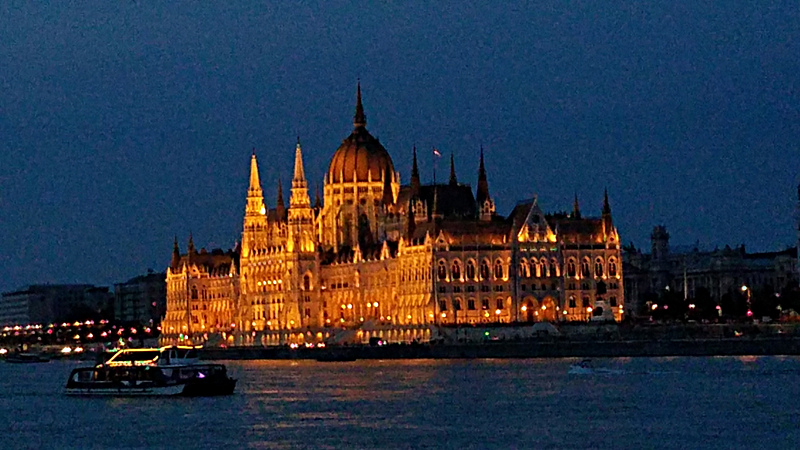 The Parliament is also beautiful at night.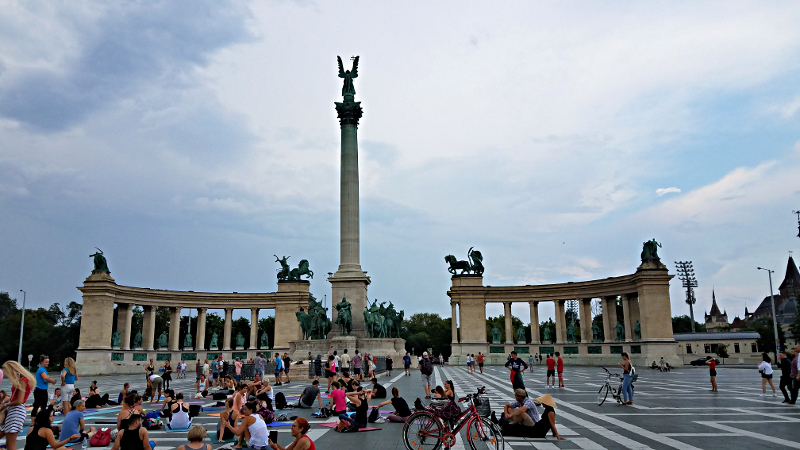 Heroes' Square is the largest and most impressive square in Budapest. It is also one of the most visited sites in the city. The Millennium Monument in the middle of the square was erected to commemorate the 1000-year-old history of the Magyars.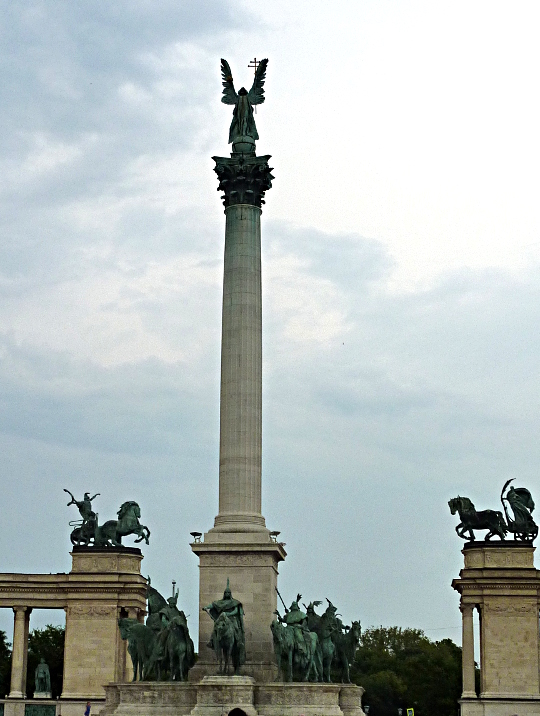 On the top of the center pillar of the Millennium Monument, Archangel Gabriel stands holding the holy crown and the double cross of Christianity. The seven chieftains who led the Magyar tribes to Hungary can be seen on the stand below.
Last updated on 12/26/2019.