Graz
Graz is the second largest city in Austria and boasts more than 900 years of vibrant history. In 1999, its historic center was designated a UNESCO world cultural heritage site in recognition of the variety of architectural styles interwoven together.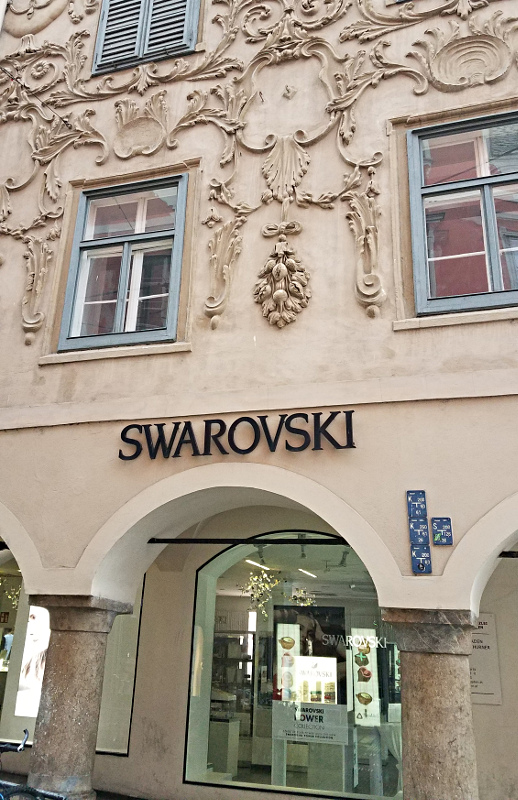 The Luegghaus, present day home of the Swarovski store, is one of the many superb facades around the Hauptplatz main square in Graz.

The Graz Clock Tower (Grazer Uhrturm) is the city's landmark. Dating from the 13th century, it sits prominently on the Schlossberg, the city mountain of Graz. The clock interestingly features a long hand for the hours and a short hand for the minutes. The tower today offers 360 degree views of Graz and its environs.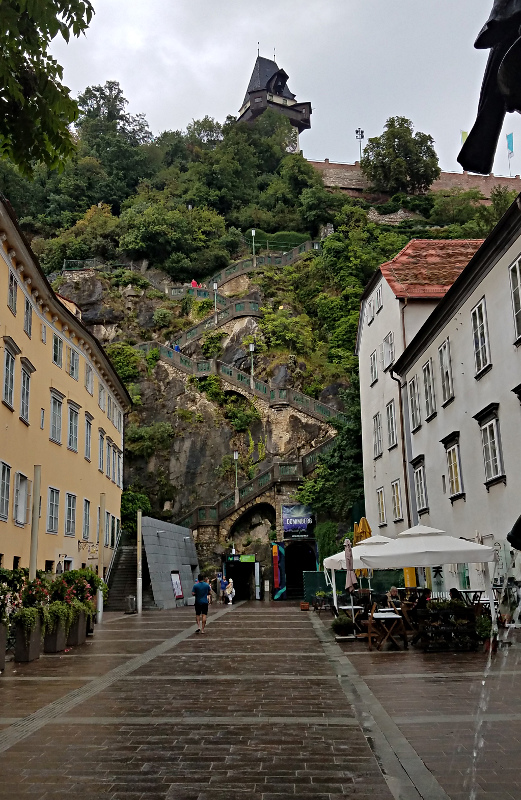 There are a number of alternatives for reaching the Graz Clock Tower on the mountain of Graz. You can climb the 260 stairs crisscrossing up the side of the Schlossberg, shown here. Or you can go inside the entrance at the base of the hill (where the small green sign is) and take a modern elevator to the top. We took the elevator.
Last updated on 12/26/2019.