Krakow
Krakow is the second largest and one of the oldest cities in Poland. Situated on the Vistula River, the city dates back to the 7th century. Cited as one of Europe's most beautiful cities, its Old Town was declared a UNESCO World Heritage Site.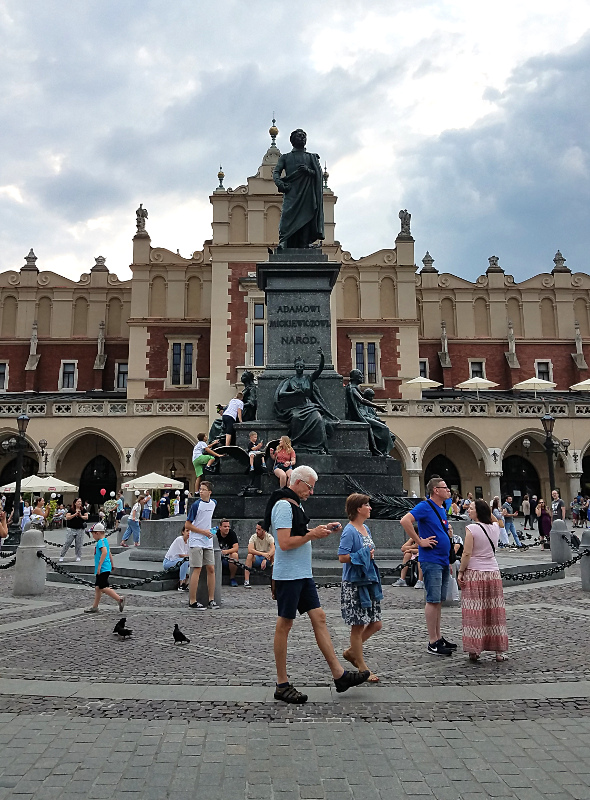 The Main Market Square of Krakow is the largest medieval square in Europe. Measuring more than 200 yards by 200 yards, it was laid out when the city received its charter in 1257. Prominent in the square is this Adam Mickiewicz (the all time greatest poet of Poland) monument, the most famous monument in Krakow. In the background is the Cloth Hall, the iconic trading hall at the center of Krakow's market square.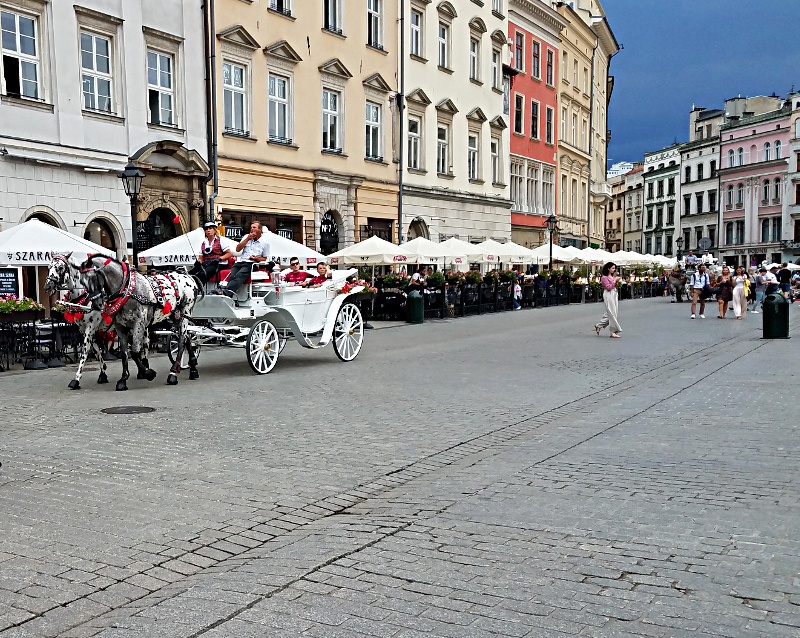 A horse-drawn carriage elegantly transports tourists around the perimeter of the Market Square, past the historic townhouses that border the square.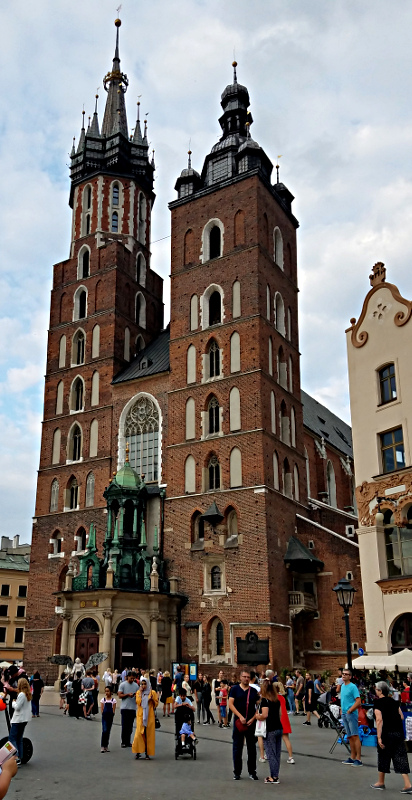 Saint Mary's Basilica is a Brick Gothic church adjacent to the Main Market Square. Built in the 14th century, its foundations date back to the early 13th century and serve as one of the best examples of Polish Gothic architecture.
On every hour, a trumpet signal--called the Hejnal mariacki--is played from the top of the taller of Saint Mary's two towers. The plaintive tune breaks off in mid-stream, to commemorate a famous 13th century trumpeter who was shot in the throat while sounding the alarm before a Mongol attack on the city. The noon-time hejnal is heard across Poland and abroad, broadcast live by the Polish National Radio 1 Station.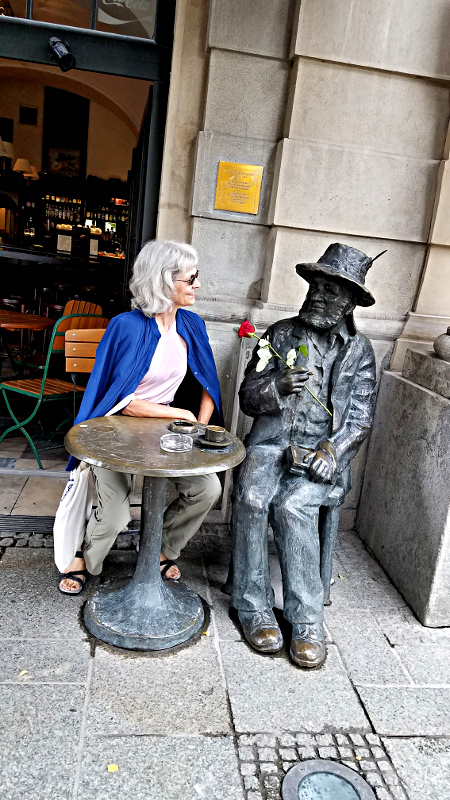 Julie finally found a man that she can engage in an adult conversation.
Last updated on 12/26/2019.