Ljubljana
Ljubljana is the capital and largest city in Slovenia. It was the European Commission's Green Capital of Europe in 2016. The old town and the banks of the emerald-green Ljubljanica River, which runs through the city's heart, are pedestrians and cyclists zones where car traffic is restricted.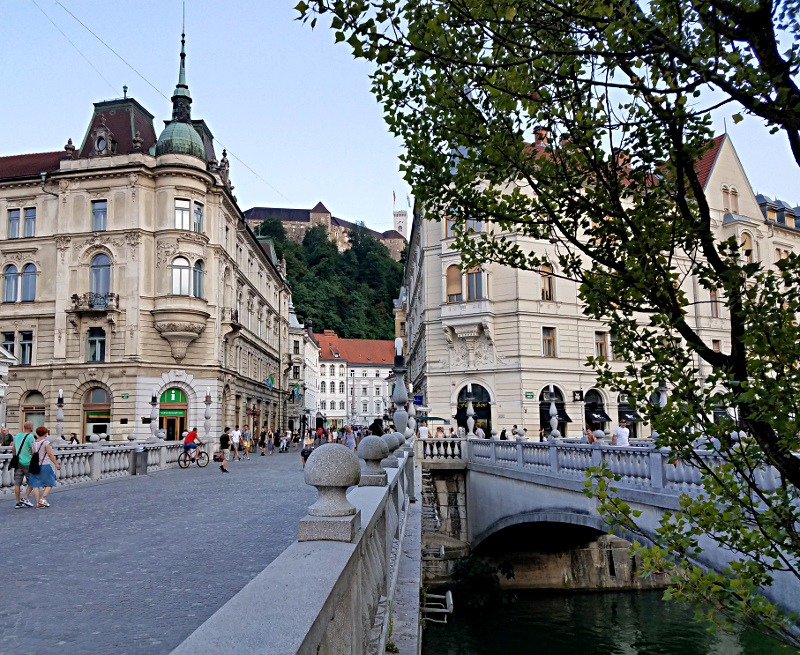 Looking across the iconic Triple Bridge (only two spans are visible in this view) to the old town and the Ljubljana Castle on the hill.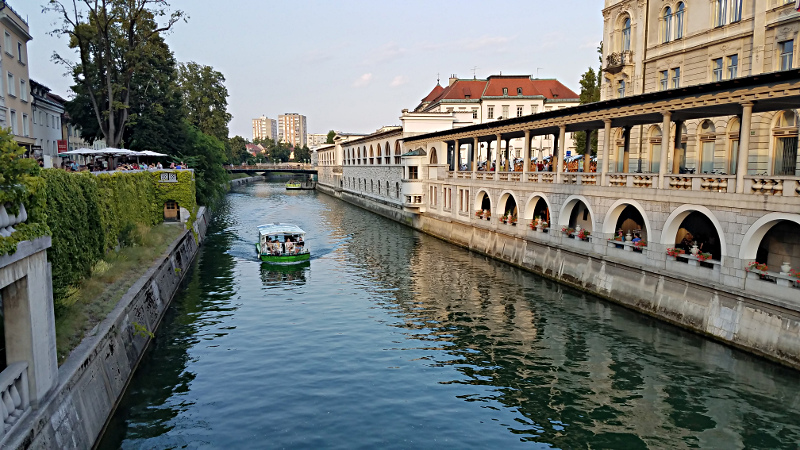 View from the Triple Bridge up the Ljubljanica River with one of several sightseeing boats. The river separates the commercial hub of Ljubljana on the left from the old town on the right.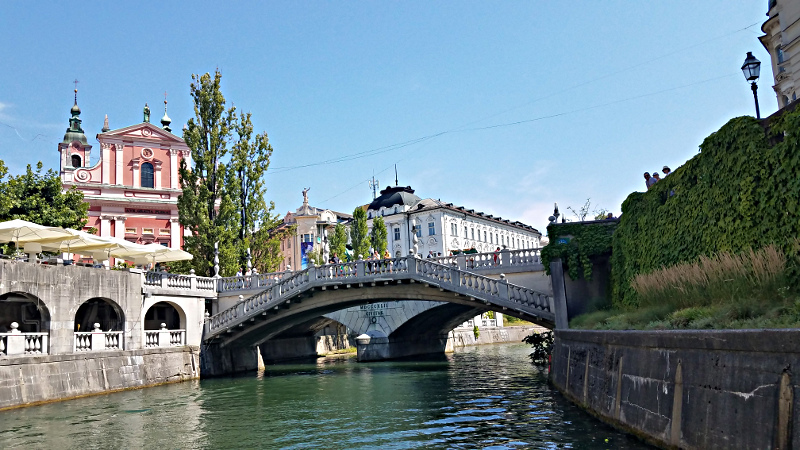 Approaching the Triple Bridge on a sightseeing boat along the Ljubljanica River.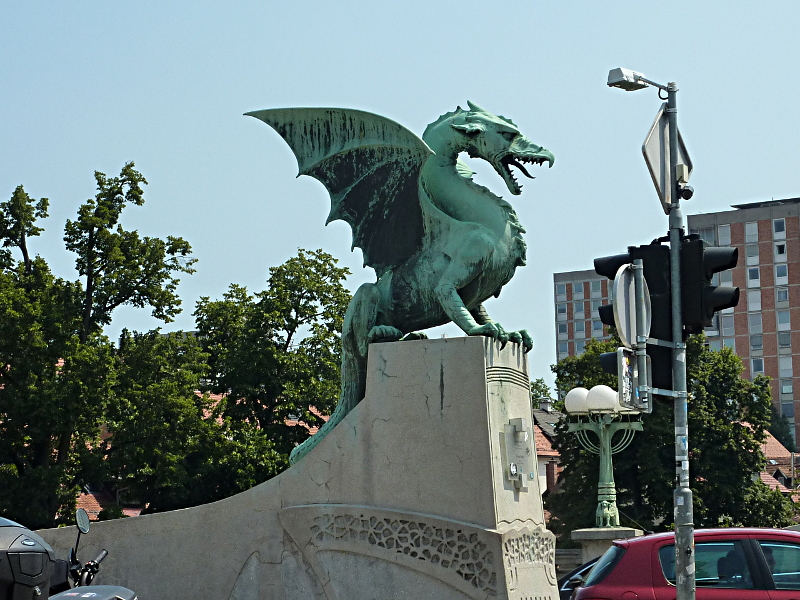 Symbol of the Slovenian capital, the Ljubljana dragon stands guard at all four corners of the Emperor Franz Josef Jubilee Bridge, also known as the Dragon Bridge. It also appears on the town's coat of arms, flag, river walls, manhole covers, and even on the crest of the local soccer team.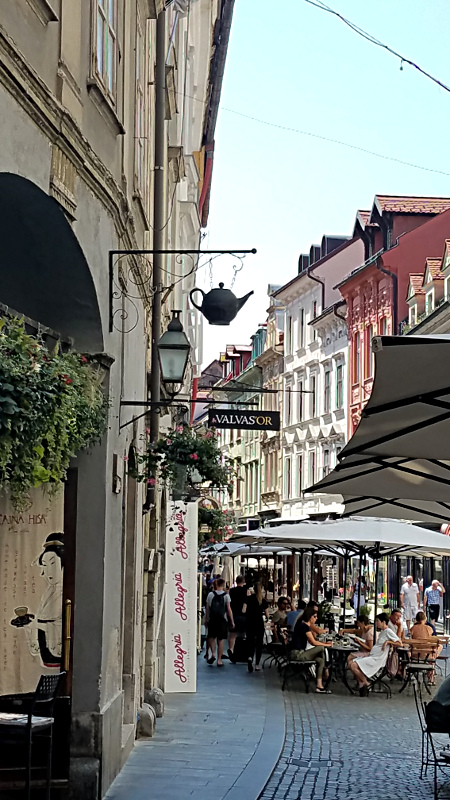 This is a small part of the old town of Ljubljana with a few of the many outdoor eating venues. The hanging teapot is a traditional sign for a tea shop.
Last updated on 12/26/2019.