Prague
Prague, capital city of the Czech Republic, is bisected by the Vltava River. Nicknamed "the City of a Hundred Spires," it's known for its Old Town Square, the heart of its historic core, with colorful baroque buildings, Gothic churches and the medieval Astronomical Clock, which gives an animated hourly show.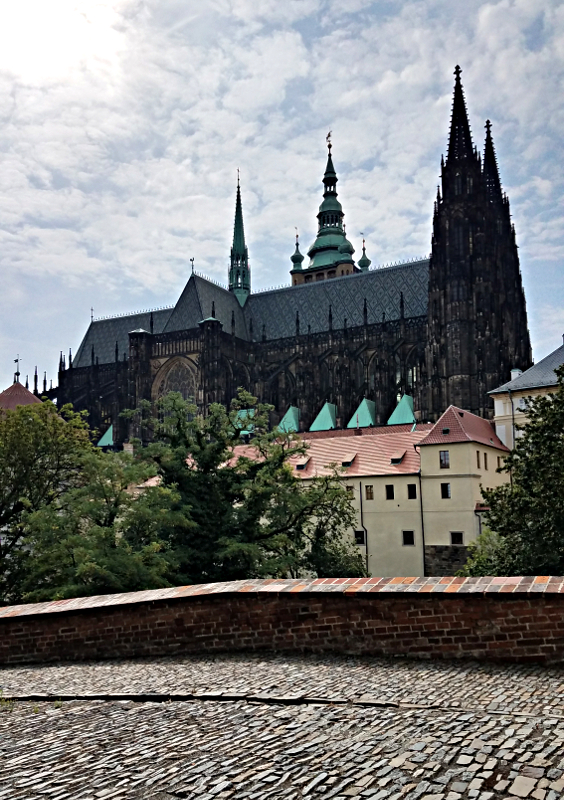 The Prague Castle is the largest ancient castle in the world. The castle complex consists of many important components; including St. Vitus Cathedral (most prominent building in the above picture), Basilica of St. George, a monastery and several palaces, to name a few. The Castle has been an important symbol of the Czech state for more than a thousand years. It was founded in the 9th century and became the seat of Czech rulers and later presidents.
Prague Castle has its share of secrets. For example, in 1617, Roman Catholic officials had shut down a pair of new Protestant chapels. Angry Protestant rights defenders called for a trial in the council room at the Castle, and won. Two Catholic regents and their secretary---all found guilty of violating the right to religious freedom---were shoved out the window. Luckily, a pile of horse manure broke their fall and they emerged uninjured.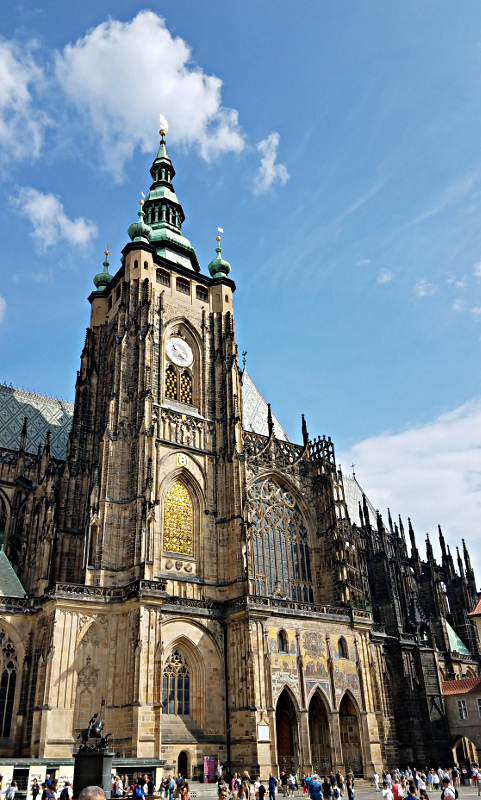 Built over a time span of almost 600 years, St Vitus is one of the most richly endowed cathedrals in central Europe. It is pivotal to the religious and cultural life of the Czech Republic, housing treasures that range from the 14th-century mosaic of the Last Judgment and the tombs of St Wenceslas and Charles IV, to the baroque silver tomb of St John of Nepomuk, the ornate Chapel of St Wenceslas and art nouveau stained glass by Alfons Mucha.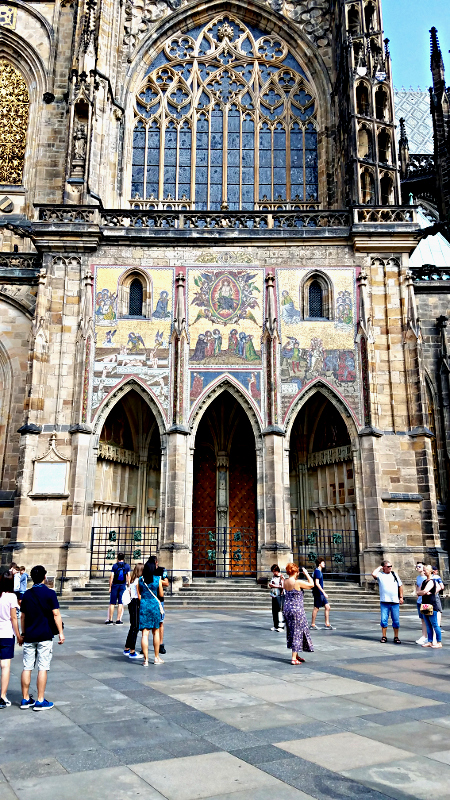 This is the Golden Portal of the St. Vitus Cathedral. Bohemian royals entered through this portal on coronation day. The colorful mosaic above the portal was created in the fourteenth century by Venetian artisans and depicts The Last Judgment.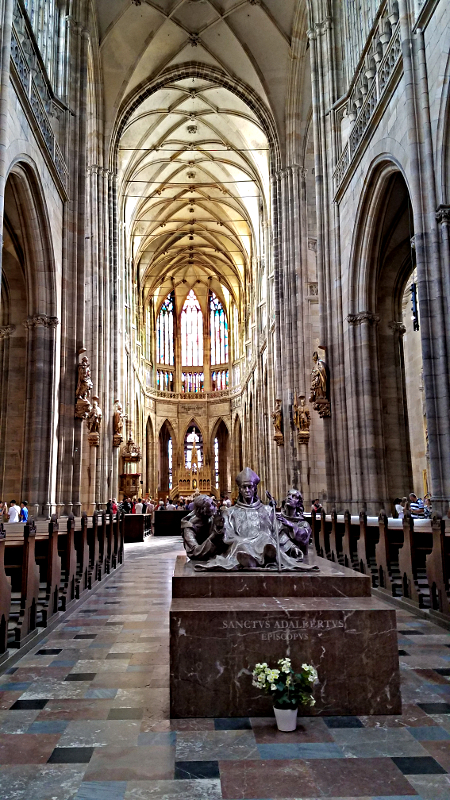 The impressive nave of St. Vitus Cathedral.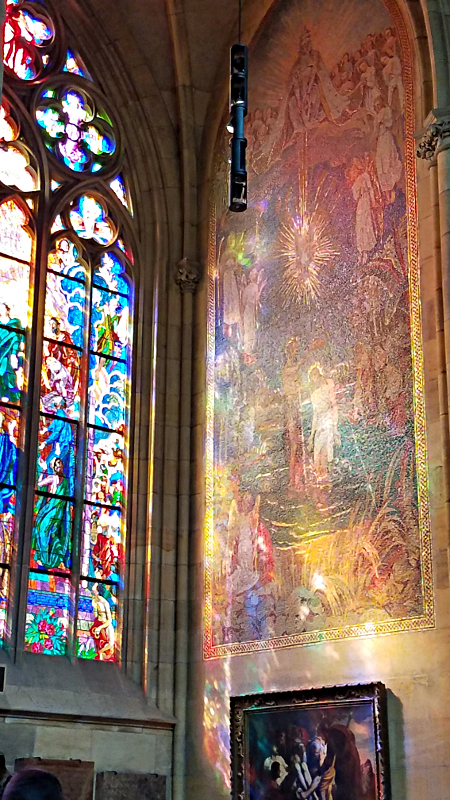 Stained glass window lights up a painting on a wall in St. Vitus Cathedral.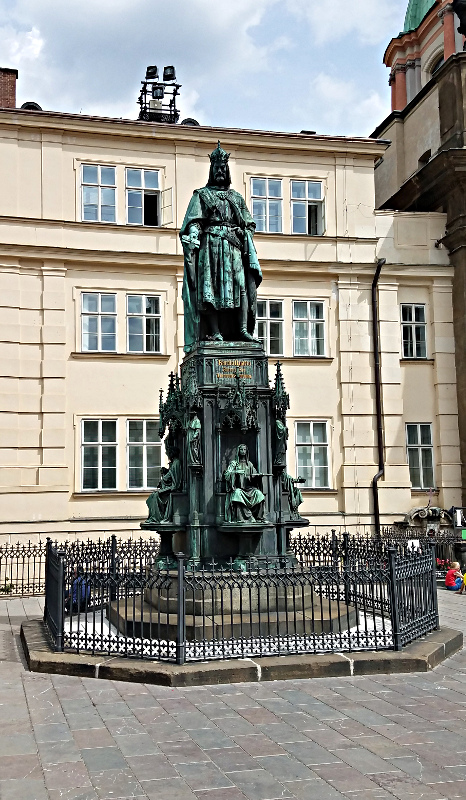 Charles IV, often called Pater patriae (father of the country), was an important personality of the medieval Europe. He made Prague the capital of the Holy Roman Empire and he had many buildings built in the city. His monument was made on the occasion of 500th anniversary of the Charles University in 1848.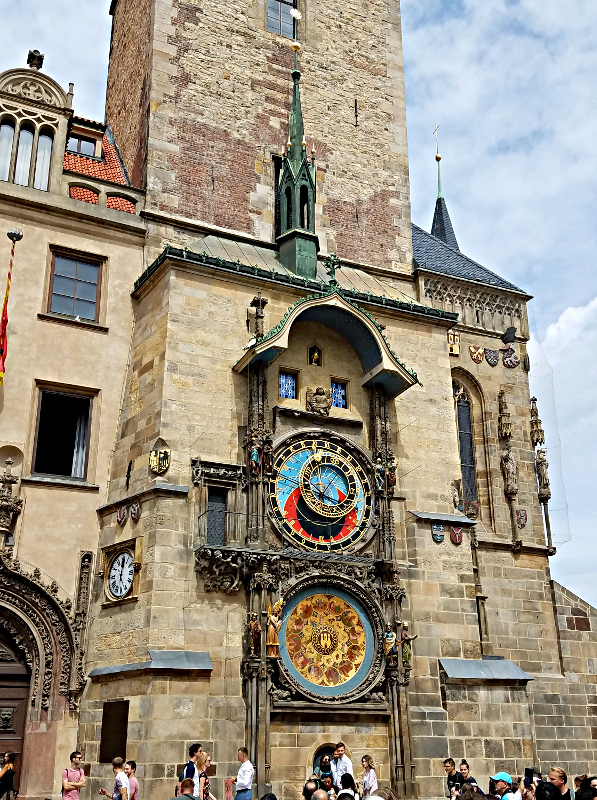 The Prague Astronomical Clock, or Prague Orloj, is a medieval astronomical clock. The clock was first installed in 1410, making it the third-oldest astronomical clock in the world and the oldest clock still operating.
Last updated on 12/26/2019.