Rome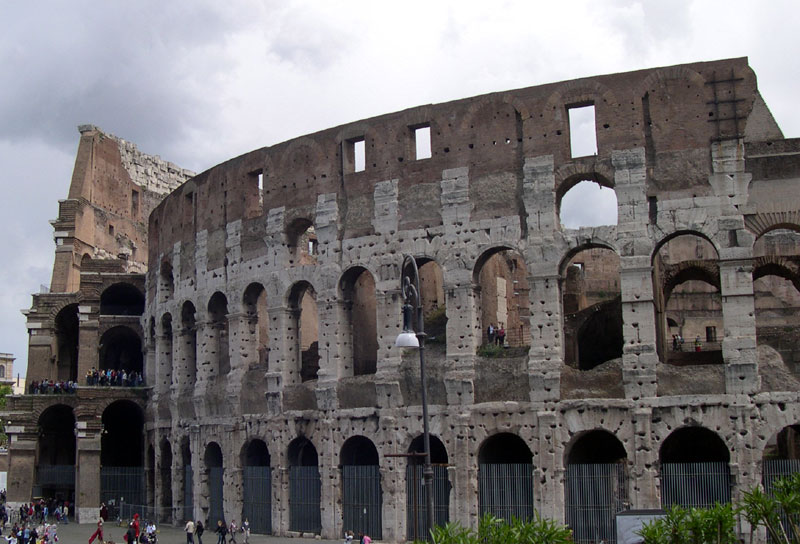 The Coliseum (or Colosseum) of Rome is an iconic symbol of Imperial Rome. It is the largest amphitheatre in the world and is considered one of the greatest works of Roman architecture and engineering. When in Rome you have to visit this.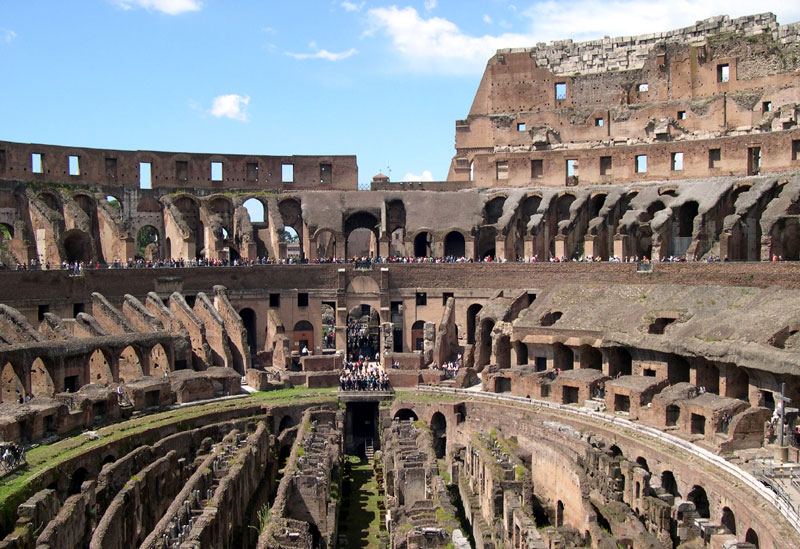 This is the interior of the Coliseum, and the structure that was beneath the wooden floor of the arena is evident. The elaborate underground structure consisted of a two-level subterranean network of tunnels and cages beneath the arena where gladiators and animals were held before contests began. Eighty vertical shafts provided instant access to the arena for caged animals; larger hinged platforms provided access for large things such as elephants.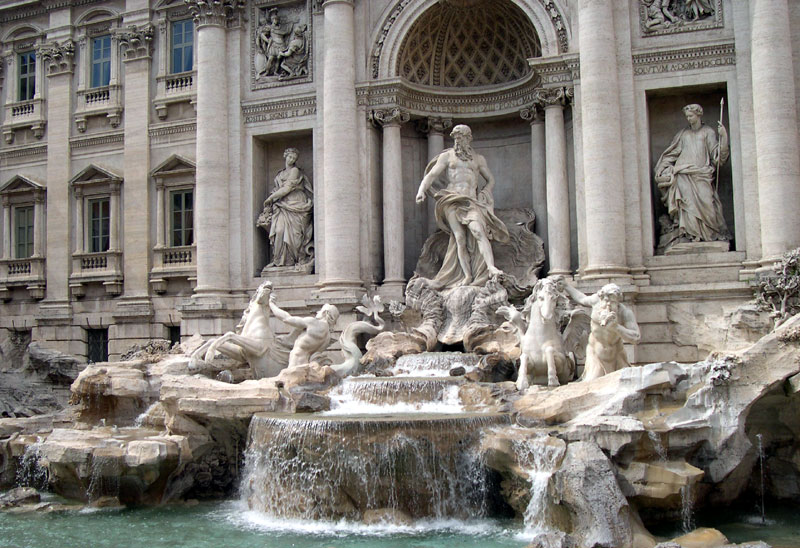 Trevi Fountain is the largest Baroque fountain in Rome and the most beautiful in the world. A traditional legend holds that if visitors throw coins into Trevi Fountain, they are assured a return to Rome.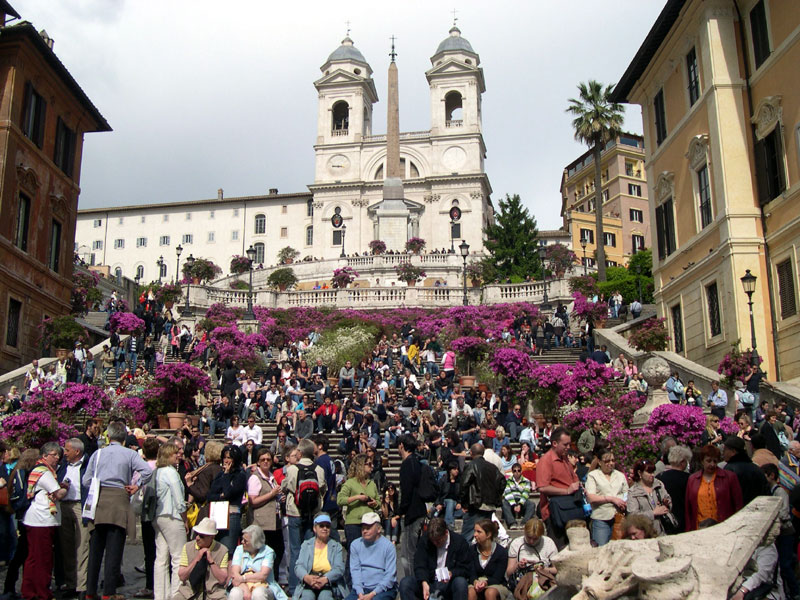 These are the Spanish Steps climbing a steep slope from the Piazza di Spagna to the Piazza Trinita dei Monti. The Trinita dei Monti church is at the top. These steps comprise the widest staircase in Europe. This is spring, and the ramps of the staircase are characteristically covered with flowers and the architecture is playfully lost beneath the magnificent array of color and people.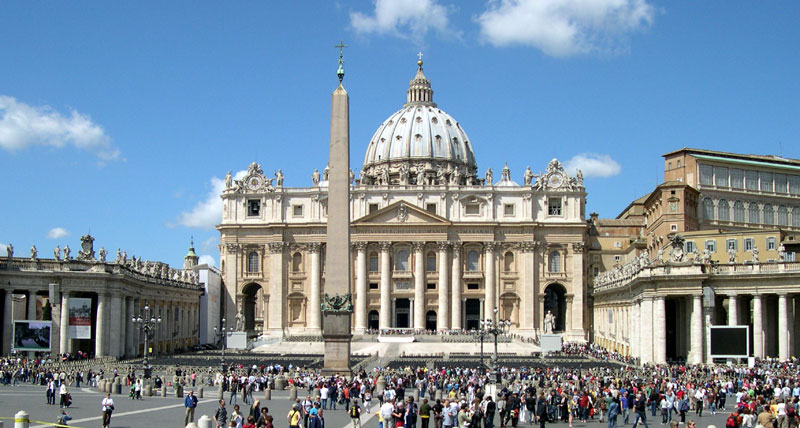 Saint Peter's Square is a massive plaza located directly in front of Saint Peter's Basilica in the Vatican City. On special occasions, such as the election of a new pope or on Easter, almost 400,000 people fill the expansive square. At the center of the square is a four-thousand-year-old Egyptian obelisk.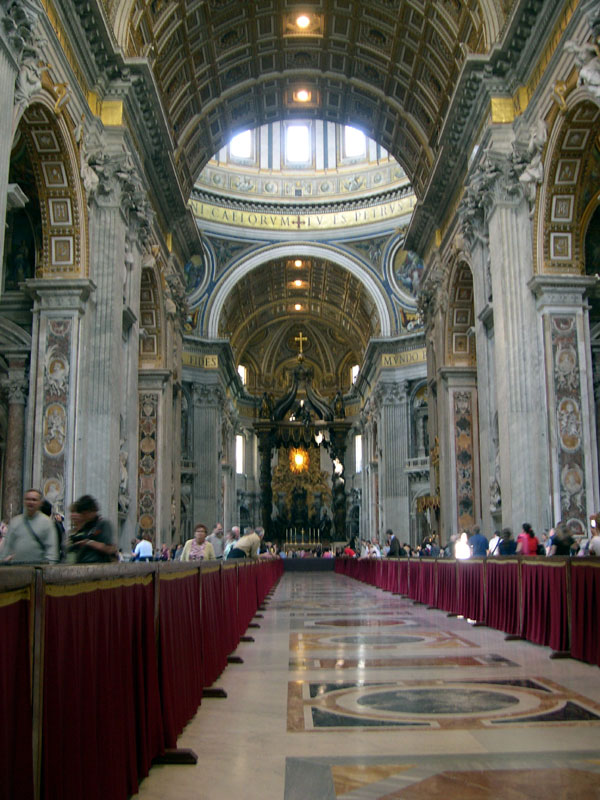 Saint Peter's Basilica, the world's largest church, is the center of Christianity. The imposing structure was built over a span of more than one hundred years by the greatest Italian architects of the era. The location is highly symbolic: this was the site where Saint Peter, the chief apostle, died a martyr and where he was buried in 64 AD.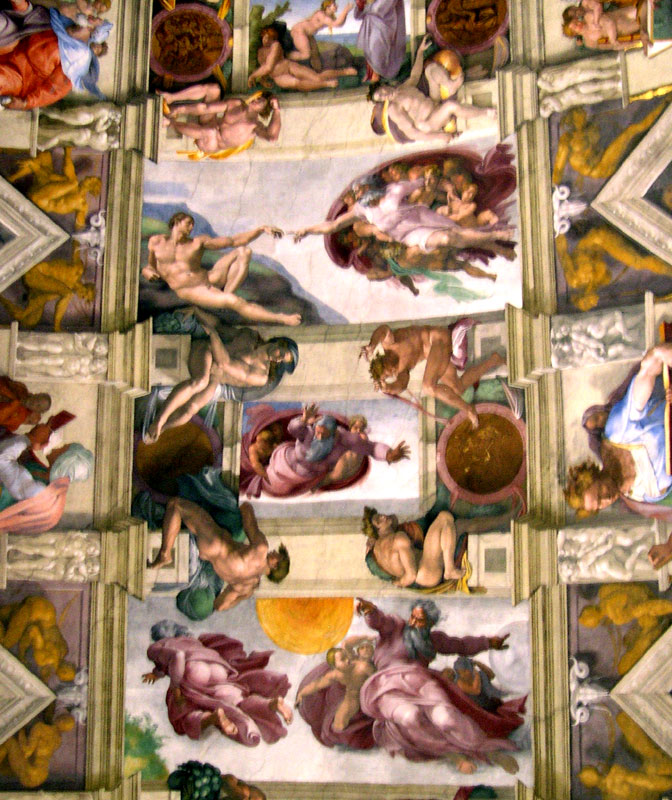 The Sistine Chapel's ceiling painting created by Michelangelo in the early sixteenth century is considered one of the greatest masterpieces of Western art.
HTML by
Thomas R. Powell
Last updated on 01/05/2014.