California Redwoods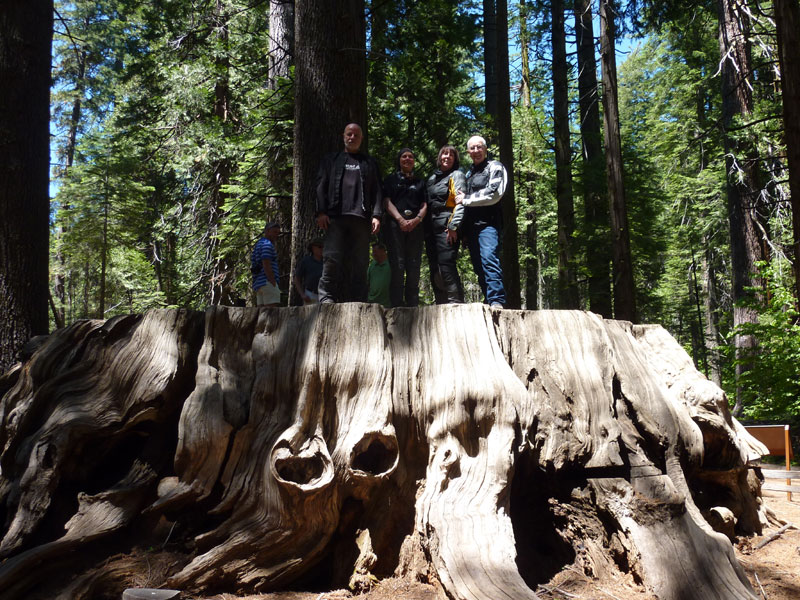 The gang standing on the stump of a Giant Sequoia in Calaveras Big Trees State Park.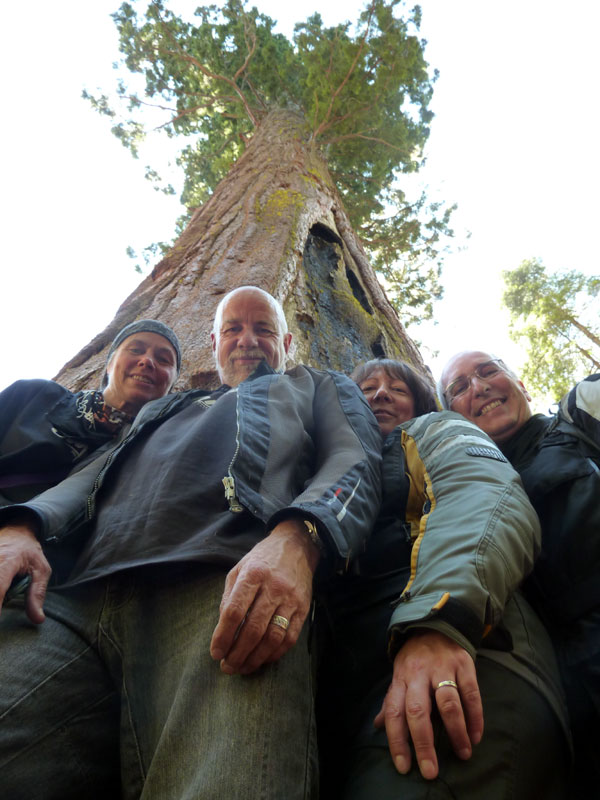 Here they are trying to hide one of the big trees.


This is a different perspective of a Giant Sequoia taken on an earlier trip in a different location. There are a couple of people standing at the base of this tree. The volume of this tree is about 52,500 cubic feet or roughly the equivalent of 21,800 150-pound humans.
A Motorcycle Tour of Northern California and the Laguna Seca MotoGP