Plains of Wyoming - Sights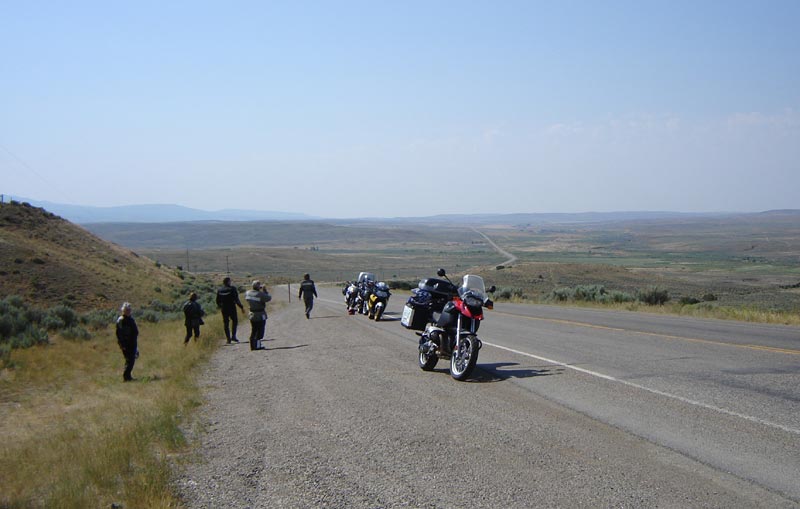 An informal rest stop along the road. Not much chance of getting stuck in a traffic jam here.
Photo Courtesy of Stuart Bridge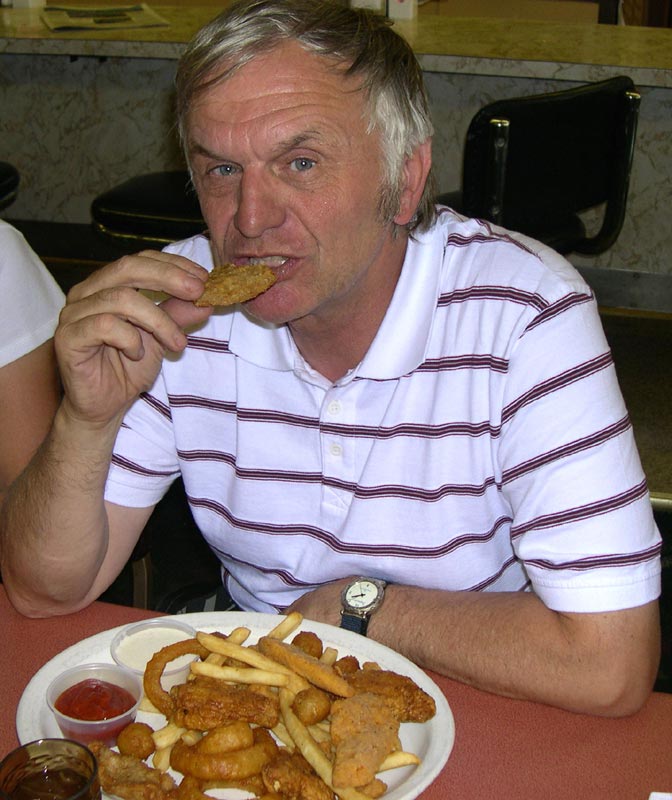 Stuart's comment while sampling a Rocky Mountain Oyster was, "Kind of chewy."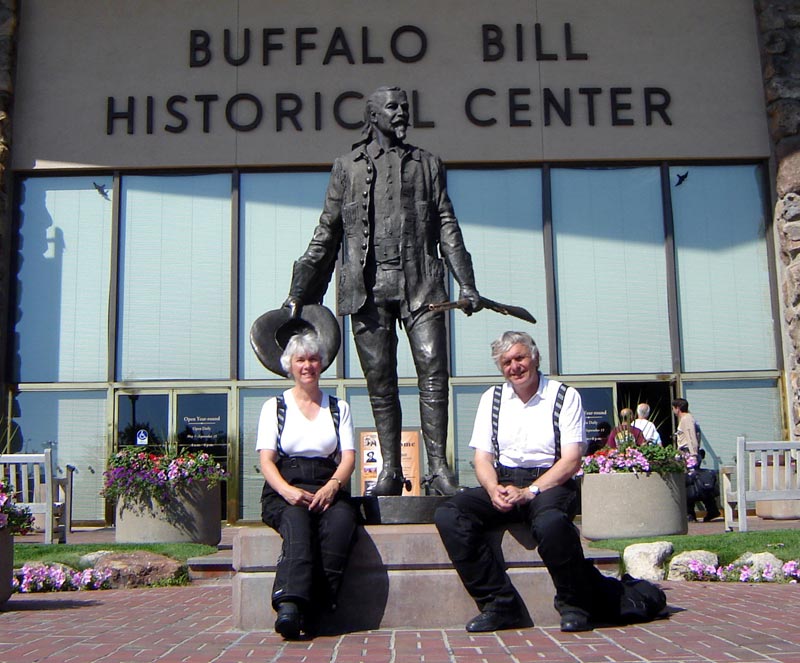 Thelma and Stuart in front of a statue of "Buffalo Bill" Cody at the Buffalo Bill Historical Center in Cody, Wyoming. The Center is a collection of five museums that include content on Buffalo Bill, rare firearms, the Plains Indians, artwork of the West, and natural history of Yellowstone.
Photo Courtesy of Stuart Bridge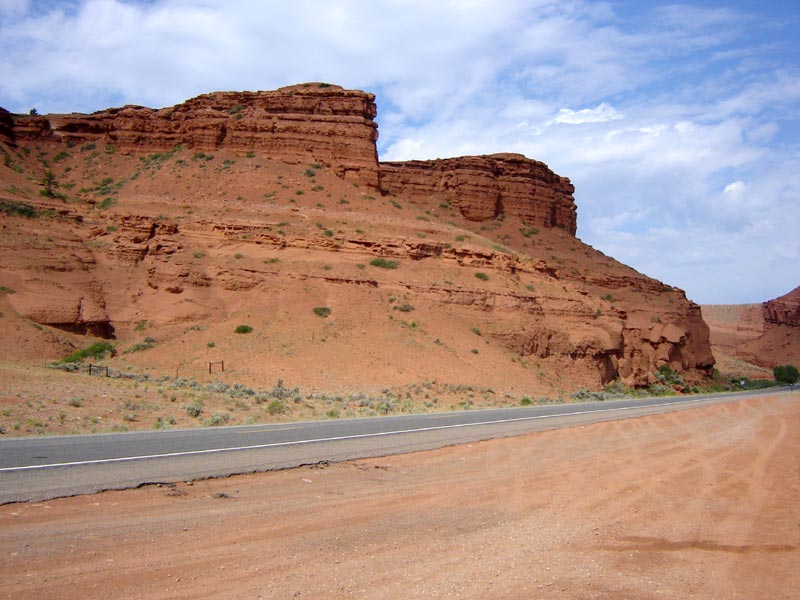 Some of the striking red rock colors in the Wind River country of Wyoming.
Photo Courtesy of Stuart Bridge
HTML by
Thomas R. Powell
Last updated on 02/19/2012.