Hot Things in Yellowstone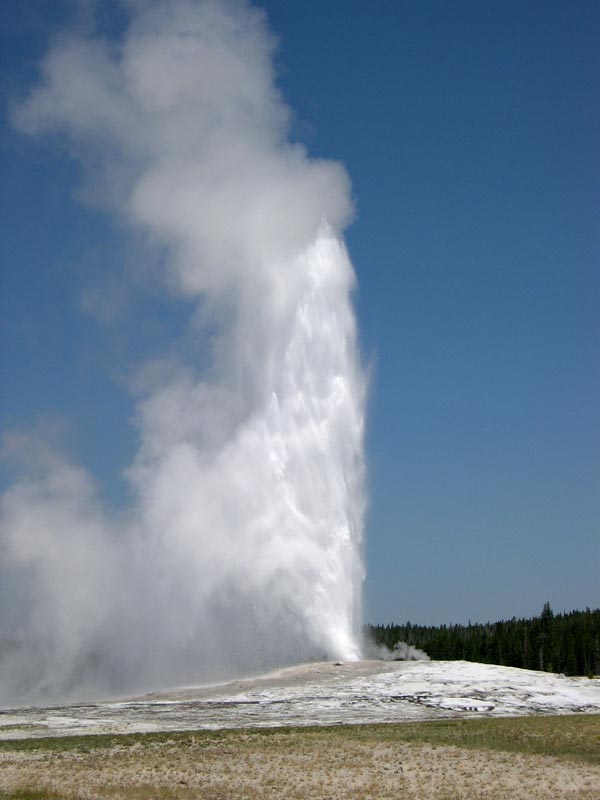 Old Faithful Geyser spouts a stream of boiling water over 100 feet into the air. The cycle is repeated about every 80 minutes.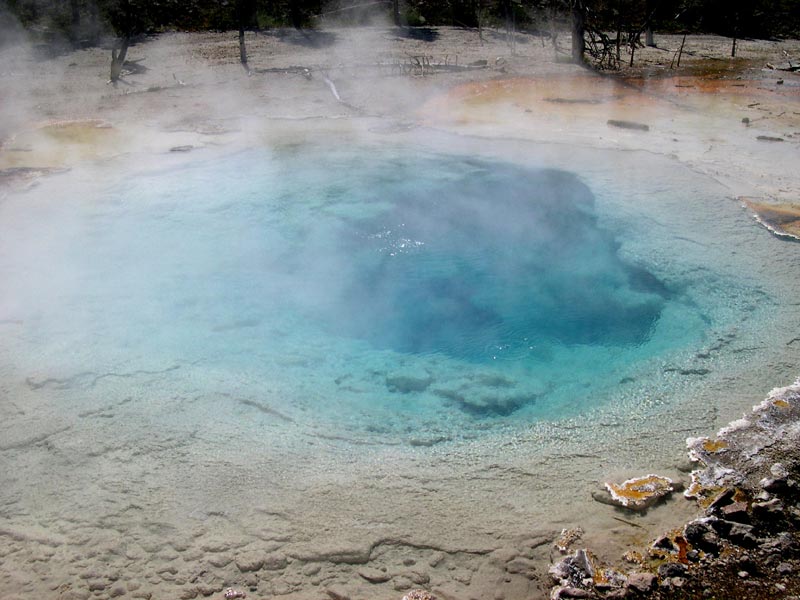 One of several boiling hot pools of water in Yellowstone. The most famous of these, Morning Glory, has been ruined by people throwing coins and things into it, clogging its plumbing.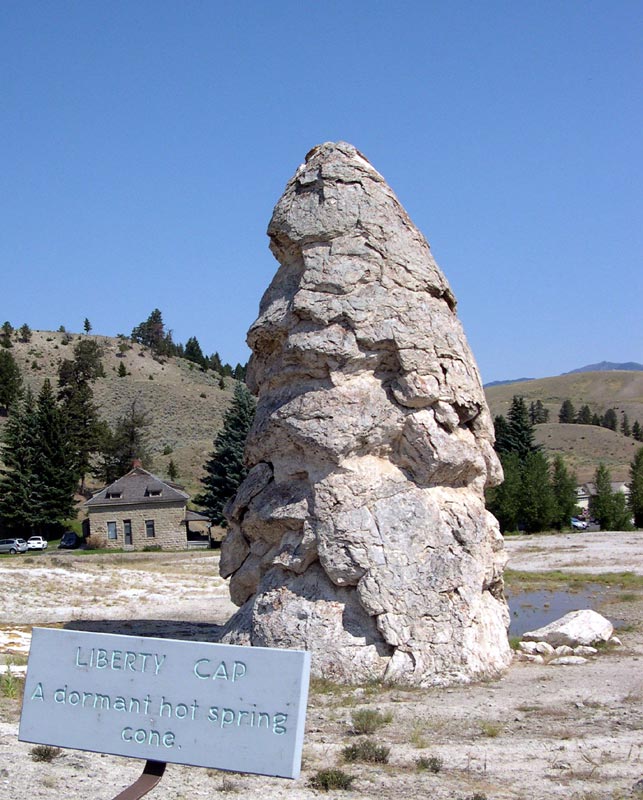 An interesting cone formation at Mammoth Hot Springs.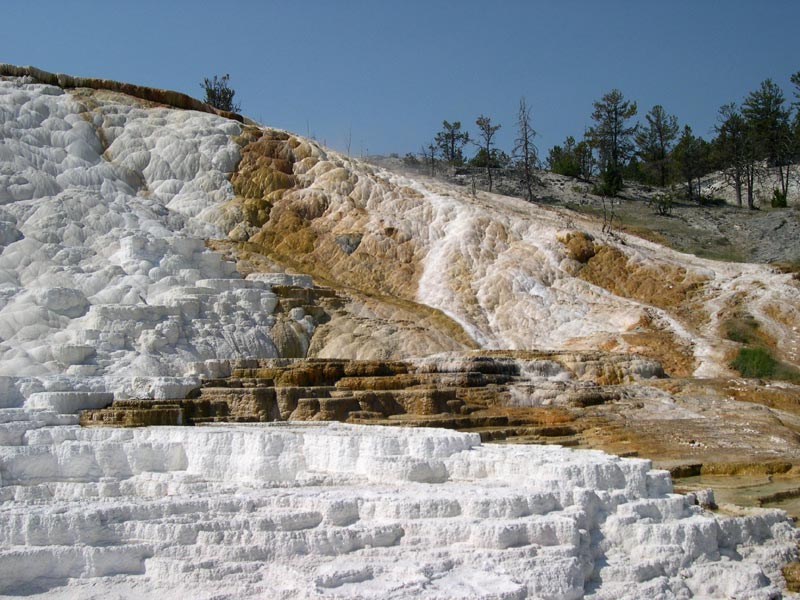 A very small portion of Mammoth Hot Springs.
HTML by
Thomas R. Powell
Last updated on 02/19/2012.