Getreidegasse Shopping Street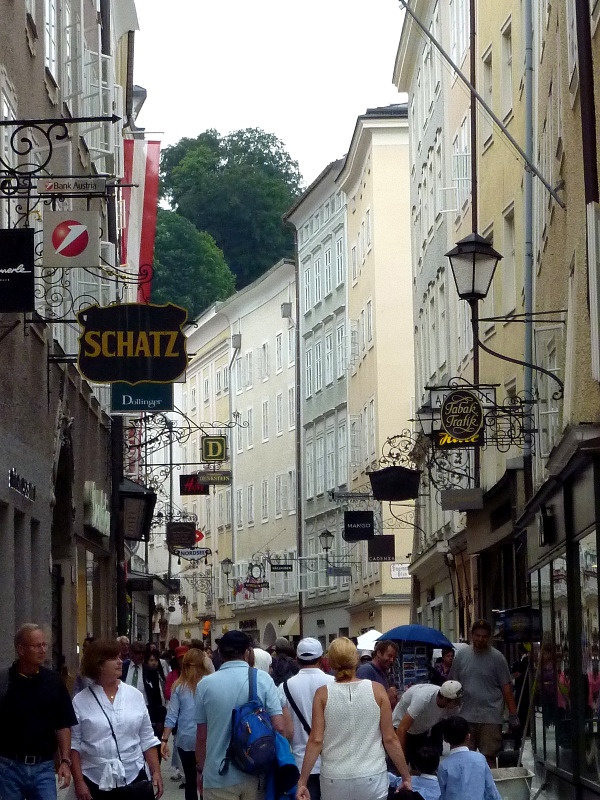 Getreidegasse is the main shopping street in Salzburg complete with high-end stores like Louis Vuitton, many jewelry stores, and even a very fancy McDonald's which has silverware and outdoor seating.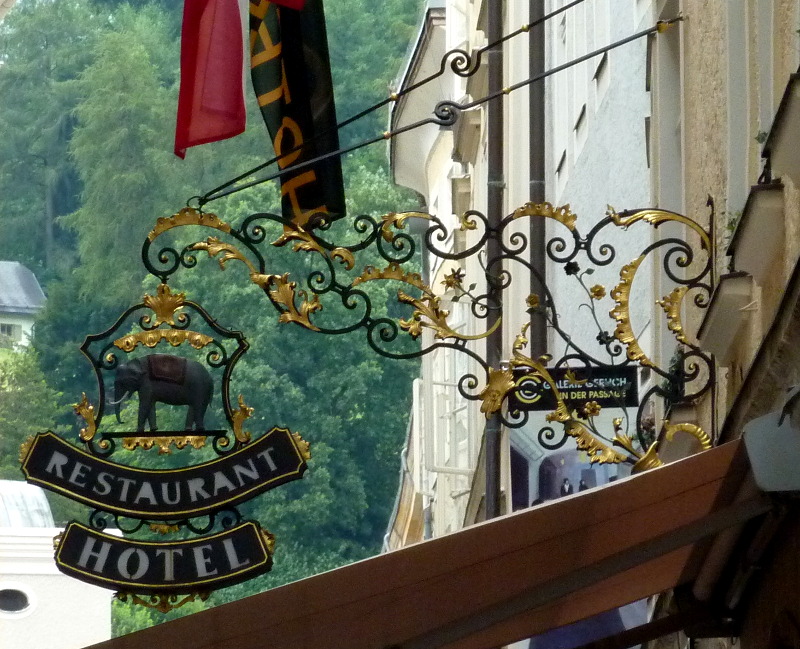 You can really see the medieval roots of this compact pedestrian street by the signage that hangs above each shop. In the Middle Ages almost no one could read so instead of having signs with business names on them, the shops would hang an icon for their trade or craft. Some of that tradition continues today.
HTML by
Thomas R. Powell
Last updated on 01/21/2017.