Hofburg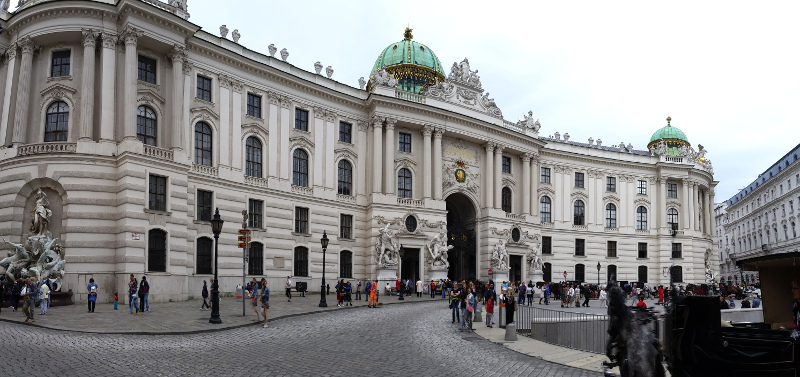 The domed Michaelertrakt, St. Michael's Wing, is one of the most exuberant wings of the Hofburg. At the center of the wing is a monumental gate, the Michaelertor. Along the sides of the three entrances are colossal statues of Hercules. At either end of the Michaelertrakt are large wall fountains with sculpture groups.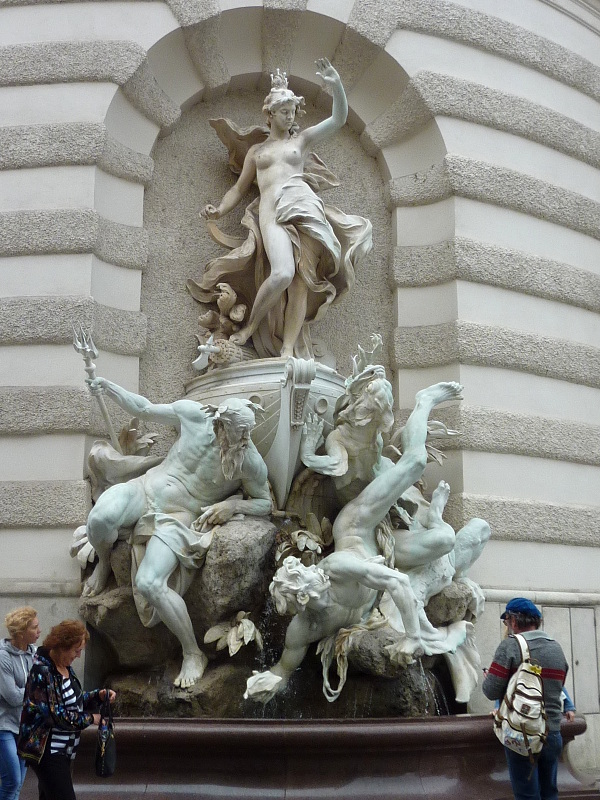 This fountain on the left side of the Michaelertrakt is known as the 'Mastery of the Sea'. It symbolizes the Austrian naval power.
[


Josefsplatz (Joseph's Square) is a public square located at the Hofburg Palace. Named after Emperor Joseph II (depicted in the full-sized equestrian statue in the square's center), Josefsplatz is considered one of the finest courtyards in Vienna. In the northwest corner of the square is the Stallburg (Stable Palace), currently housing the Spanish Riding School with the magnificent Lipizzaner horses.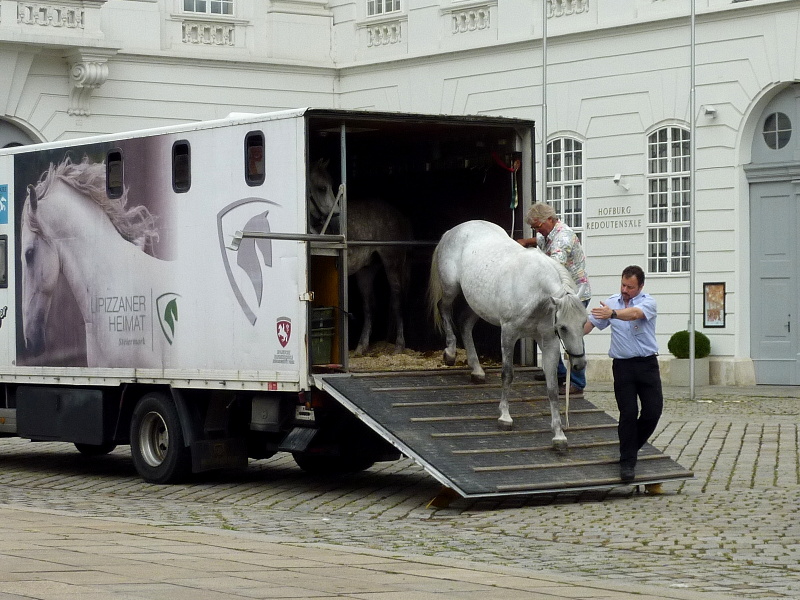 This is a young Lipizzaner horse being delivered to the Spanish Riding School at the Josefsplatz.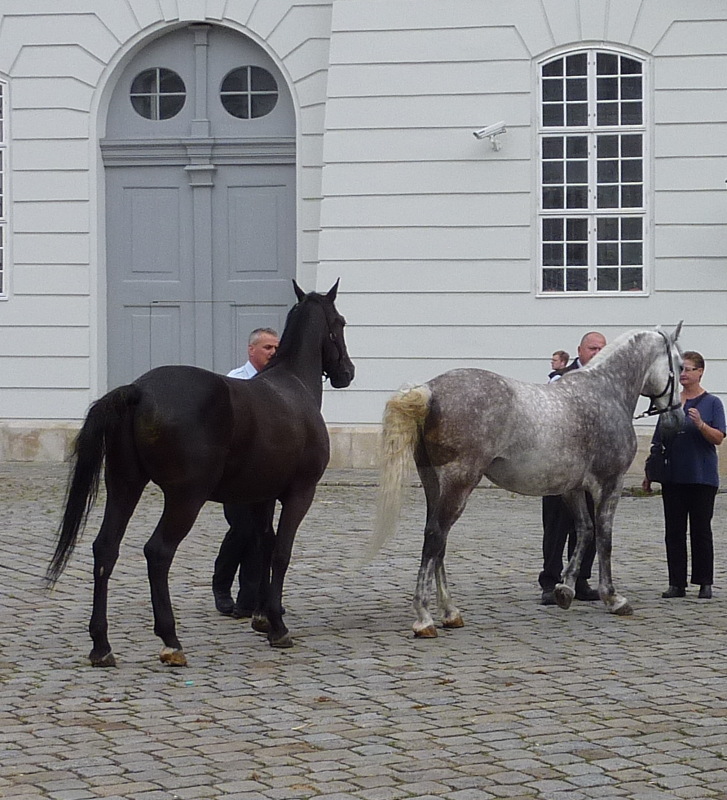 The coat color of these two young Lipizzaner horses has not yet changed to the traditional gray of the adult horses, but it will.
HTML by
Thomas R. Powell
Last updated on 01/21/2017.