Saint Stephen's Cathedral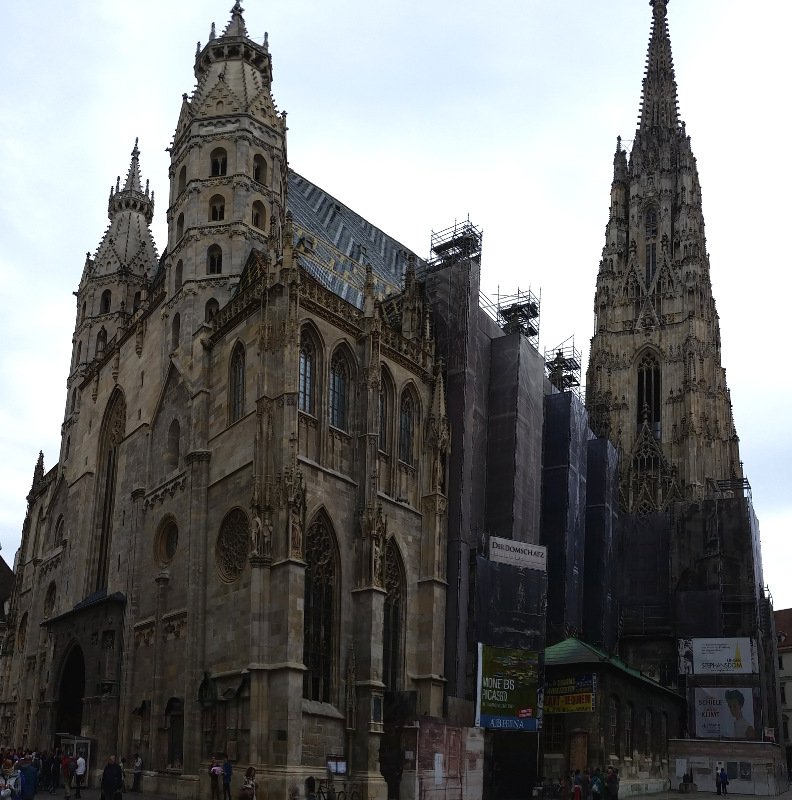 The Romanesque church St. Stephen (Stephansdom) in the heart of Vienna was consecrated in the year 1147. Hard times like the Turkish Sieges, fire blasts and wars didn't really damage the Stephansdom for more than 800 years until the last 2 weeks of the 2nd World War when the cathedral was burned to the ground. Due to the dedication of the citizens to the popular landmark, it was reconstructed and reopened after 7 years. It serves as a symbol for the reconstruction of Austria after World War II.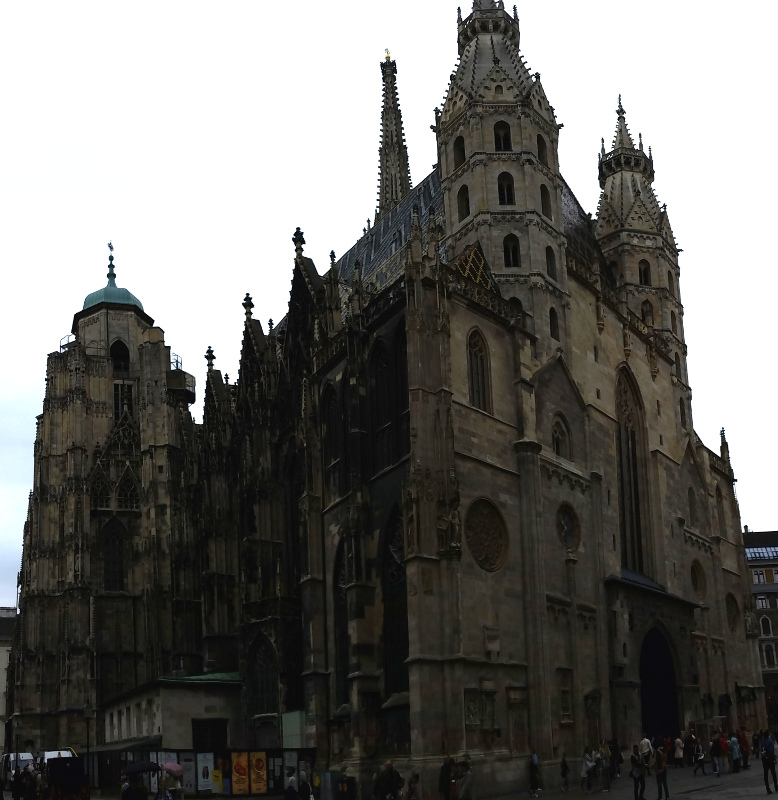 The Pummerin Bell located in the north tower is the largest and heaviest bell in Austria, weighing 21,383 kg (47,141 lbs).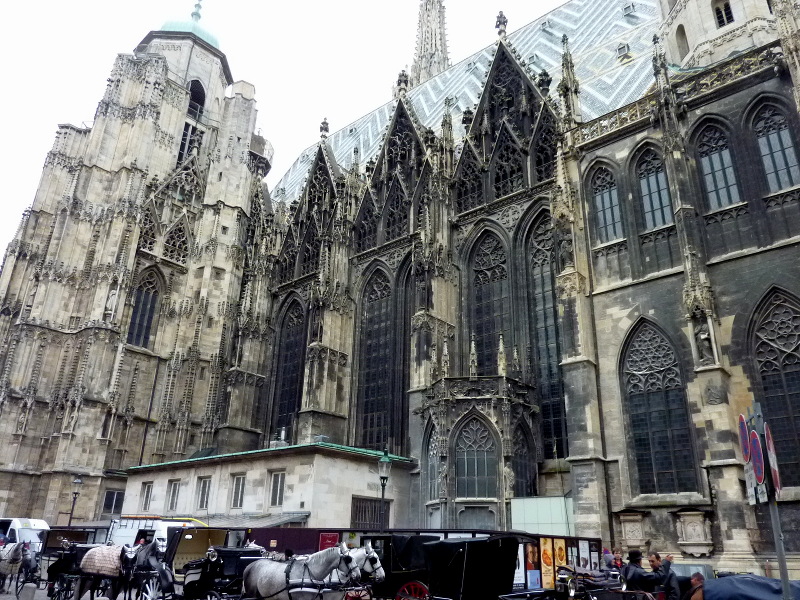 This view shows part of the ornately patterned, richly colored roof, 364 ft long, and covered by 230,000 glazed tiles.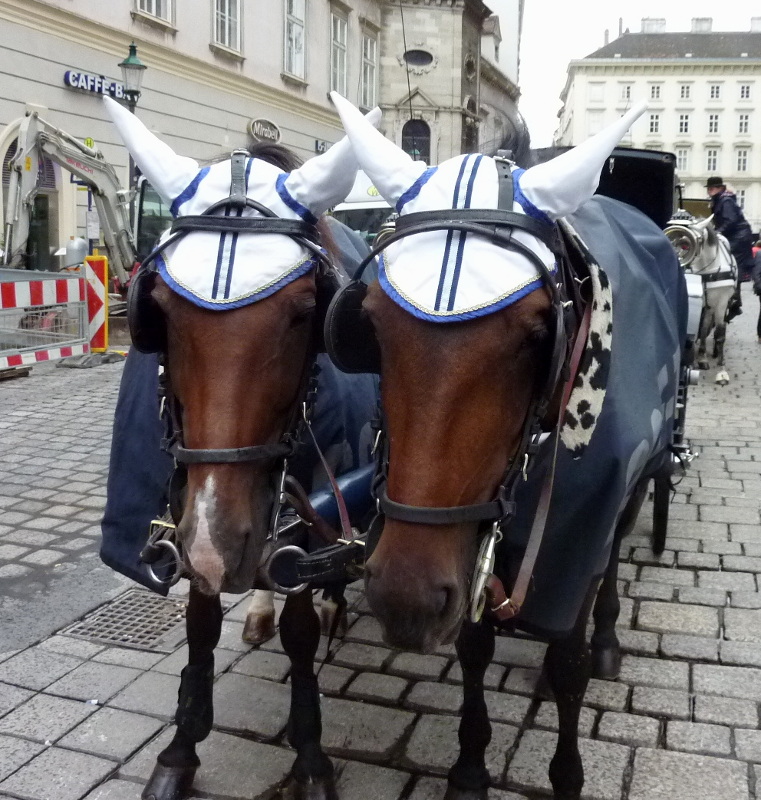 Many horse-drawn carriages line up along the cathedral to take tourists on rides through central Vienna. The ear bonnets keep gnats and biting flies out of the horses' ears.
HTML by
Thomas R. Powell
Last updated on 01/21/2017.