Countryside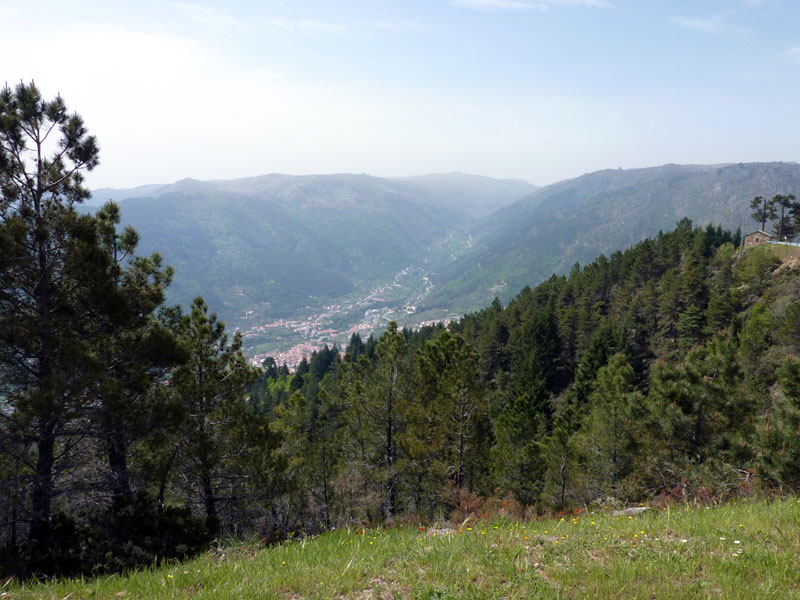 The village of Manteigas nestled in the Zezere River valley in the middle of the Estrela Mountains. We stayed there for a couple of nights.

Helmet camera video of riding along one of the ridges of the Serra Da Estrela mountains.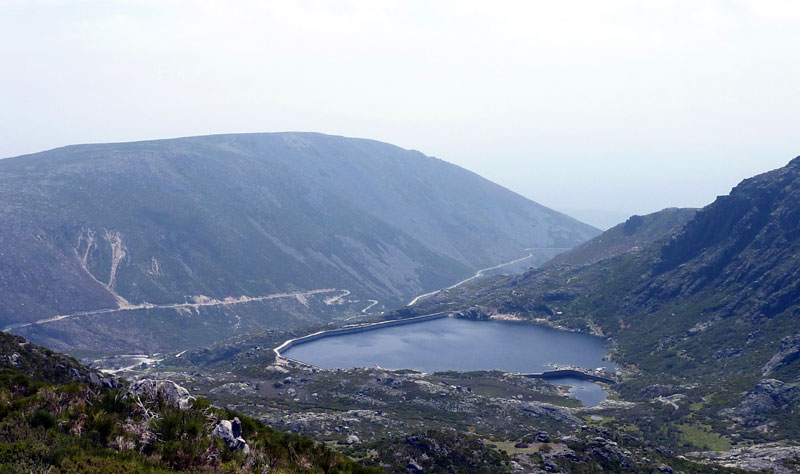 One of many lakes/reservoirs in the Serra Da Estrela.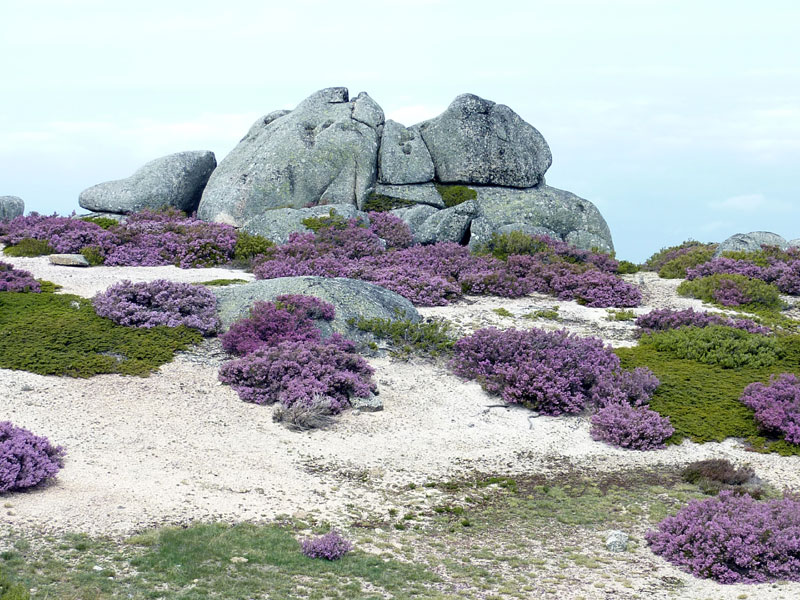 These picturesque rocky outcrops are characteristic of the Serra Da Estrela. Since we were there in spring, the flowers were beautiful and abundant.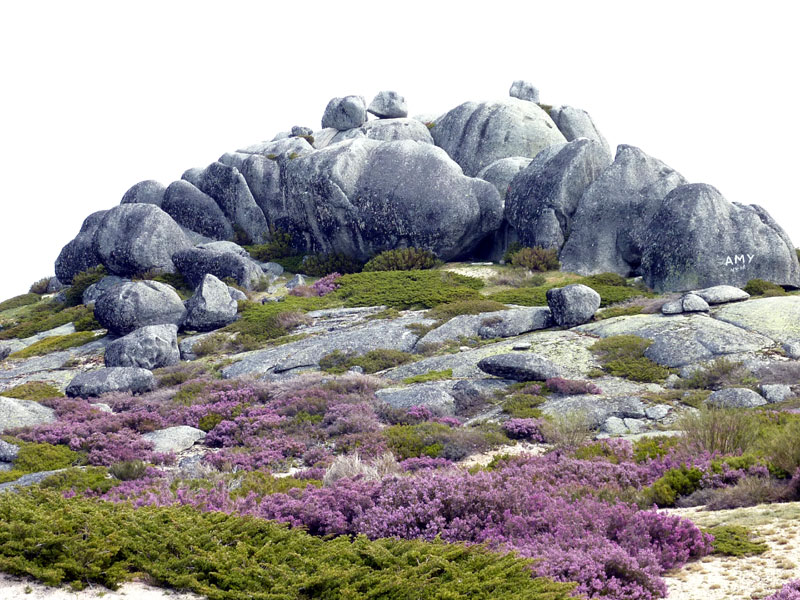 Ditto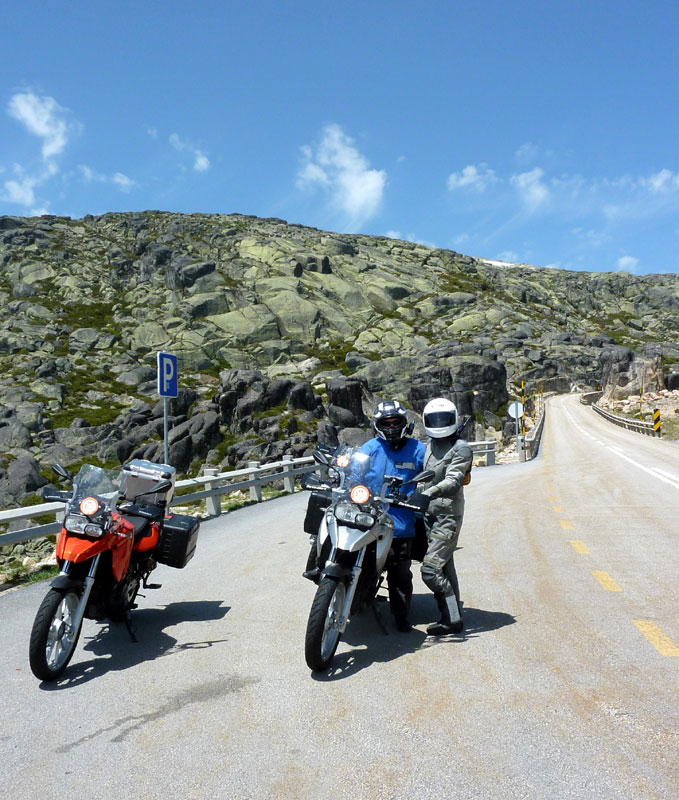 That would be us standing alongside the N339 in the Parque Natural Da Serra Da Estrela.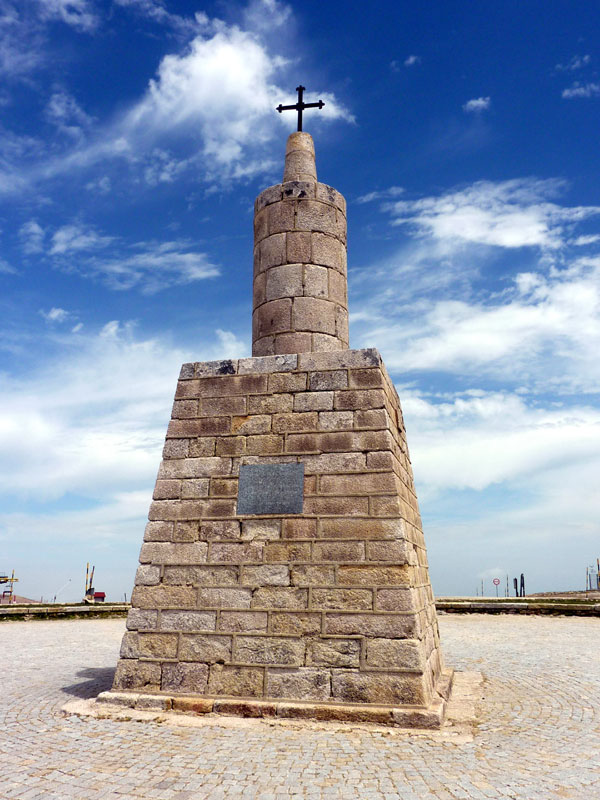 Torre, the highest point in continental Portugal at 6,539 feet. Torre has the unusual feature of being a summit that is accessible by a paved road.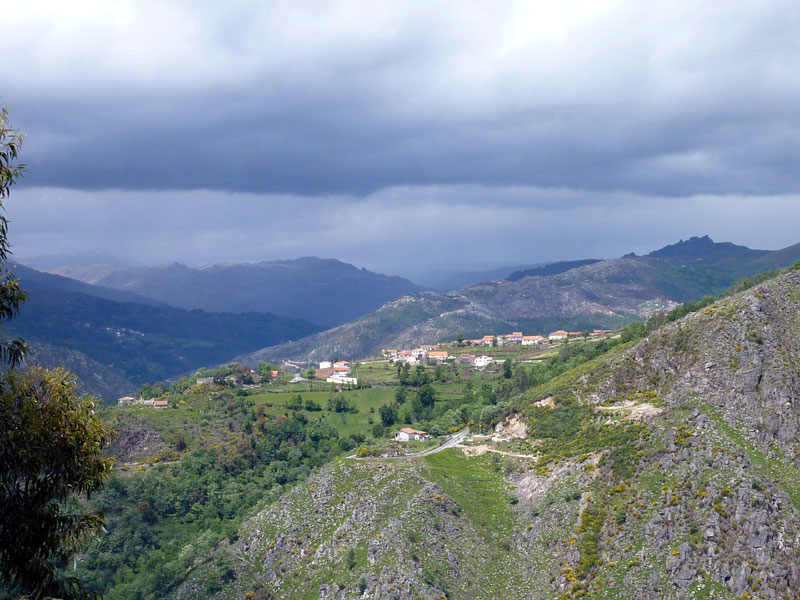 We rode just south of the Montesinho Mountains in the extreme north of Portugal.
HTML by
Thomas R. Powell
Last updated on 12/06/2013.