Countryside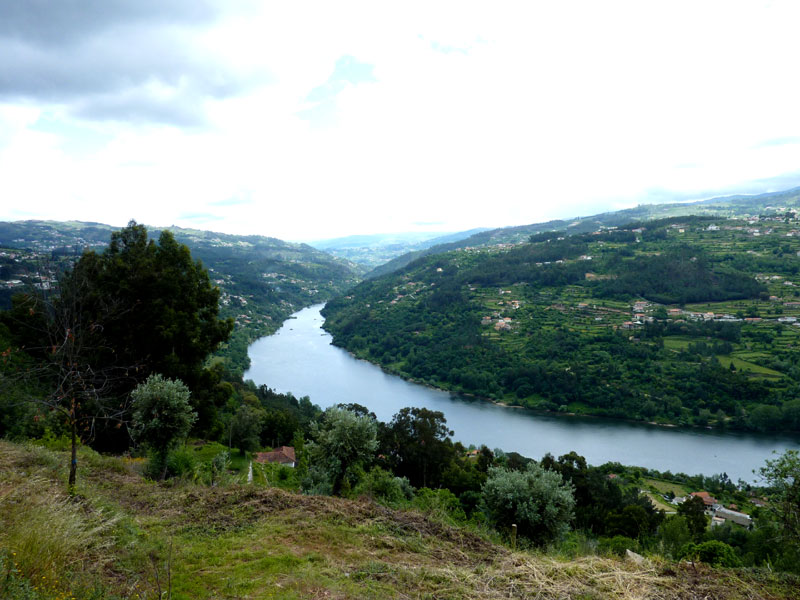 The Douro River, originating in Spain and reaching the Atlantic Ocean in Porto, Portugal, has created the spectacular Douro River Valley, a UNESCO World Heritage Site.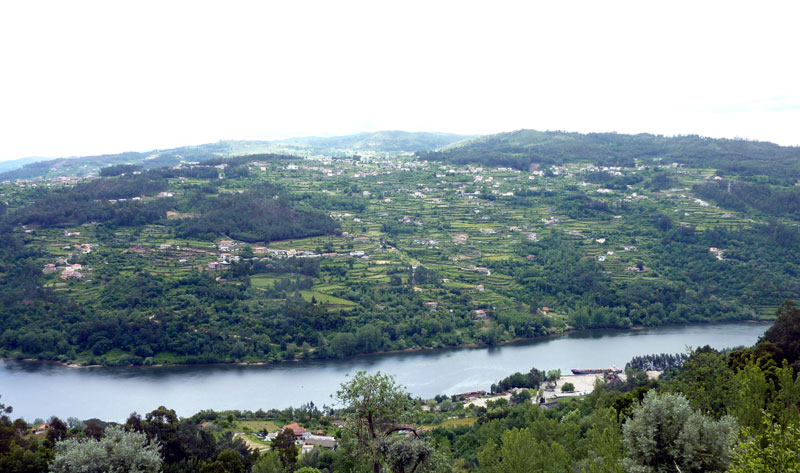 Rambling vineyards and charming native farms/vineyards called quintas cling to the steep hill sides of the Douro River, creating an incomparable backdrop to one of Europe's most unspoiled regions and to Port Country, the oldest demarcated wine region in the world.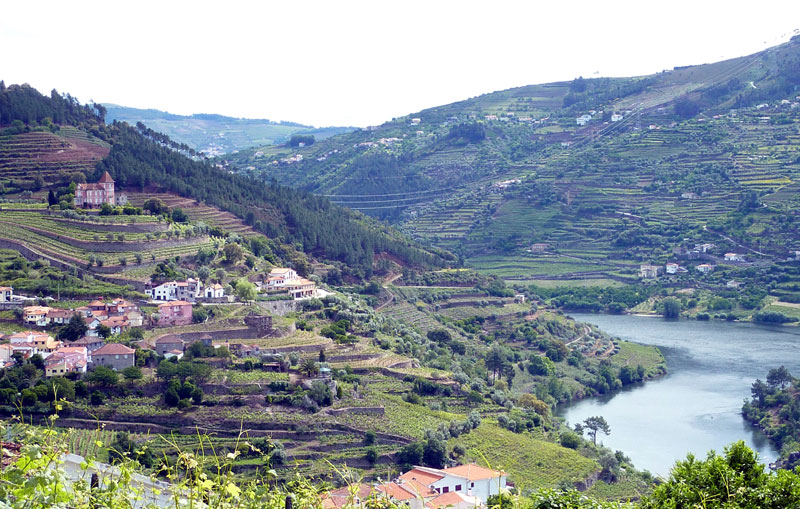 Grapes are grown on the terraced hillsides of the Douro for the production of Port wine.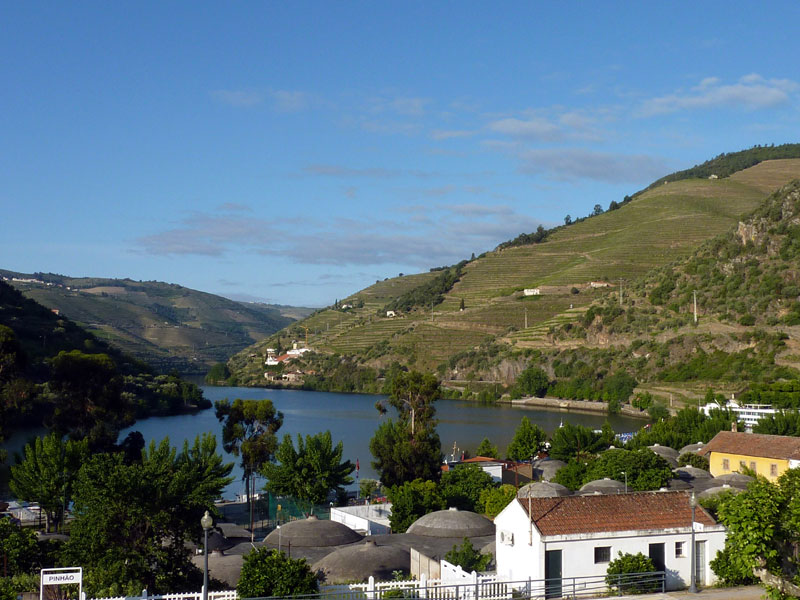 We had a great view of the Douro River from the balcony of our room in Pinhao.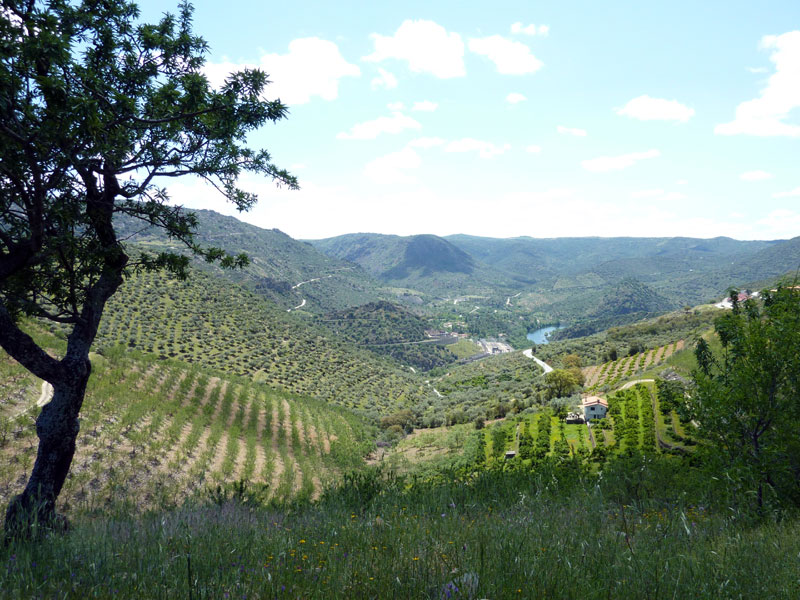 This is a view of the upper Douro in Portugal where the river is the border between Portugal and Spain.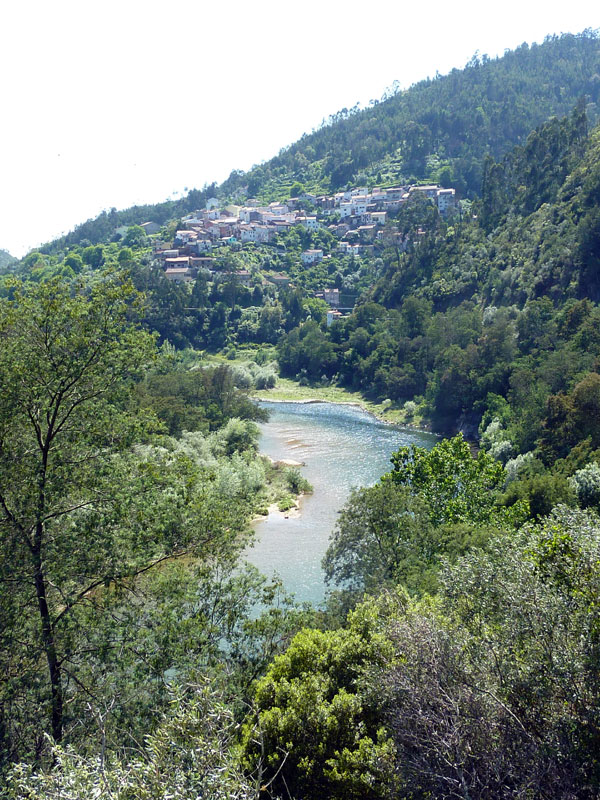 The Rio Mondego Valley made for a scenic ride toward the town of Coimbra.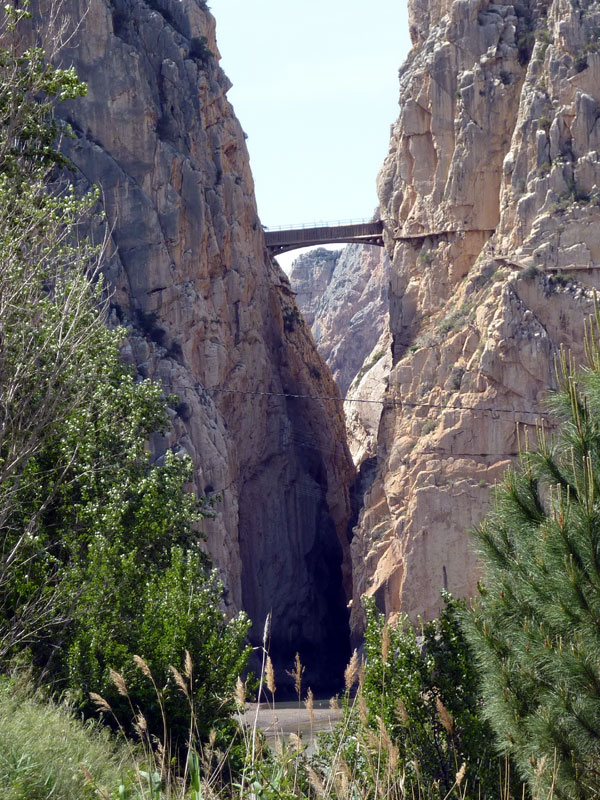 Some of the river valleys were actually canyons. This is the El Chorro Gorge in southern Spain, not too far from Malaga.
HTML by
Thomas R. Powell
Last updated on 01/06/2020.