Motorcycle Tour of Germany
Julie and I decided that our twenty-fifth wedding anniversary gift to each other would be a motorcycle tour of the best parts of Germany. We spent two great weeks motorcycling over 1850 miles in a clockwise loop through Southwestern Germany. The orange lines on the map below are the actual tracks of our route from my Global Positioning System (gps).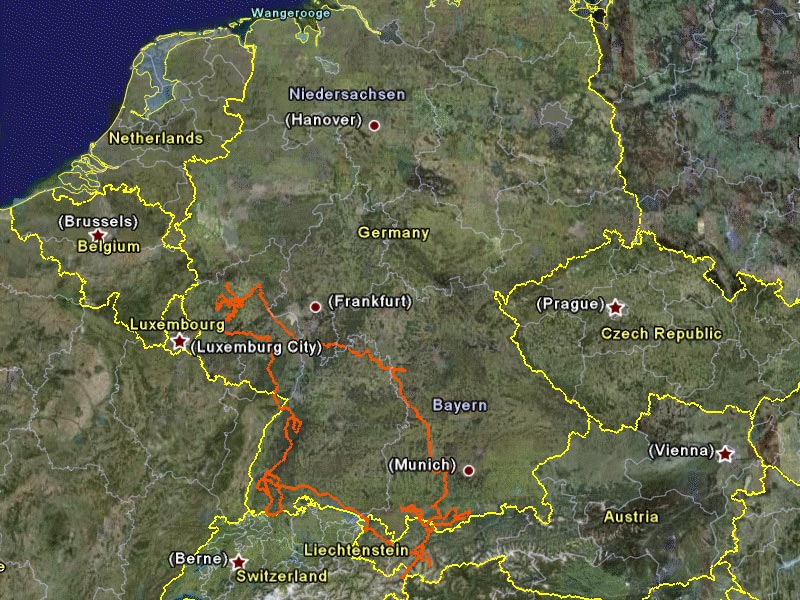 Our trip started in Munich where we rented our motorcycles for the next two weeks. Julie and I each got a BMW F800ST.
Along the way, we sampled quite a variety of areas, including the pre-Alps of Southern Germany and Austria, the Black Forest, the Mosel Valley, the Rhine Valley, some of the picturesque villages along the Romantic Road, and a bunch of castles. This second map is magnified to show the different regions we visited. Just click on the highlighted hyperlinks above to see some pictures, a few videos, and get more detail.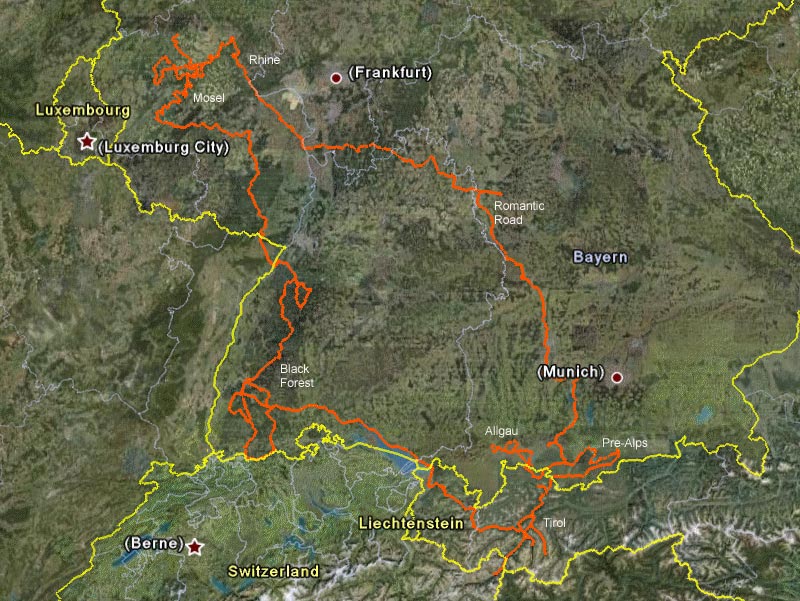 We hope you liked the trip, we sure did!
HTML by
Thomas R. Powell
Last updated on 11/05/2013.